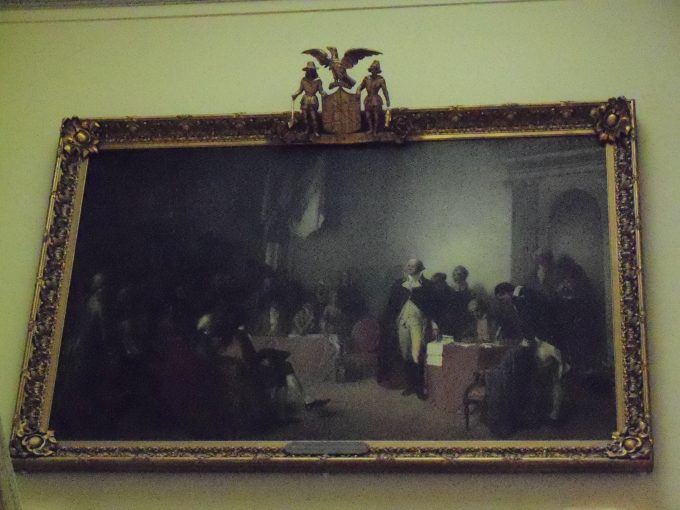 Saturday, 14 January 2017
For the same reason you also be glad and rejoice with me. Philippians 2:18
Paul had just said, "Yes, and if I am being poured out as a drink offering on the sacrifice and service of your faith, I am glad and rejoice with you all."
Now, building upon that, he says, "For the same reason." The "same reason" is being tied to his being poured out, or made a sacrifice as if a drink offering, which is based on the sacrifice and service of their faith. In that, he rejoiced. His death, if it was to come, would have meaning and purpose. Because of this, there was no need to be sad or mourn for  him. Rather, he tells them, "you also be glad and rejoice with me."
The word translated here as "glad" is probably better translated as "joy." He instructs them to have joy at such a prospect. The whole epistle stresses possessing this state of joy as more than some type of privilege, but even as a Christian obligation. We are to have joy in the accomplishment of the work of the Lord, even if it ends in a way which would otherwise seem heartbreaking to the world at large.
The words "rejoice with me" are correct, but they also carry the sense of "congratulate me." He had run his race well and had not failed in his duties. And more than that, he had high expectations that his ministry would continue to be fruitful from their obedience to the Lord. With this, he noted that congratulations were due. It is reminiscent of the words he surely anticipated – "Well done, good and faithful servant; you have been faithful over a few things, I will make you ruler over many things. Enter into the joy of your lord.'" Matthew 25:23
Life application: If you have stayed the course and faithfully heeded the word and lived your utmost to the Lord, you are to be congratulated for your efforts. There should be no sense of loss at the possibility of your demise. Instead, there should be joy in understanding that the Lord is pleased with the life you have lived.
Lord God, all people have an end, and none of us are exempt. We live as if we will go on and on, but each of us will eventually come to that end. What will be our thoughts on that day? "I wish I had made a bit more money." "It would have been great to travel to one more country." Is this what our lives are about? In another moment we will be standing before You. Will we then say any such thing, or will we realize how greatly we have wasted our one life? We will see that each moment not directed to You was one of futility. Help us to consider the eternal now, while we have the chance. Amen.