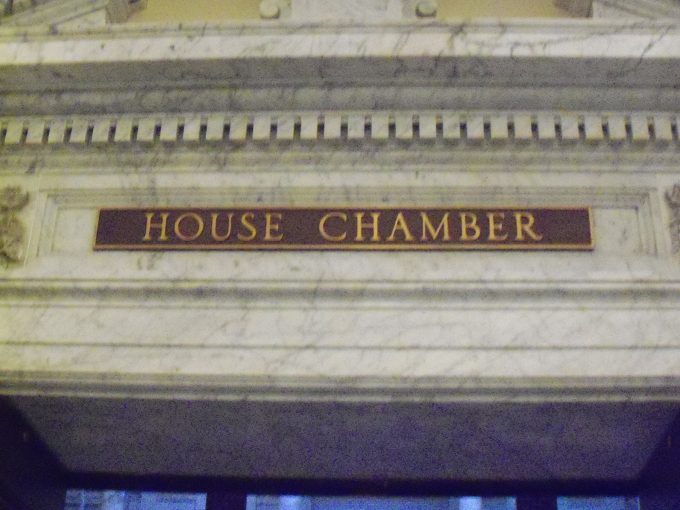 Thursday, 12 January 2017
…holding fast the word of life, so that I may rejoice in the day of Christ that I have not run in vain or labored in vain. Philippians 2:16
The words of the first clause, "holding fast the word of life," are given as a continued contrast to one thought in the previous verse, and as an added exhortation to another thought.
Verse 15 said, "…in the midst of a crooked and perverse generation, among whom you shine as lights in the world,"
In contrast to the "crooked and perverse generation, the saints "shine as lights in the world." Further, instead of being crooked, they are to hold "fast the word of life." In other words, "holding fast the word of life" is how they can "shine as lights in the world." They are as beacons to those around them, but they are so because of the message they profess. The message of Jesus is the word of life. He said as much in John 5:39 –
"You search the Scriptures, for in them you think you have eternal life; and these are they which testify of Me."
Jesus was referring to the Old Testament Scriptures at that time. They spoke of Him, and they were intended to direct the people's attention to Him. Likewise, the words of the apostles which then explain Christ to the saints also contain this same word. Jesus said as much in John 15 –
"But when the Helper comes, whom I shall send to you from the Father, the Spirit of truth who proceeds from the Father, He will testify of Me. 27 And you also will bear witness, because you have been with Me from the beginning." John 15:26,  27
The Spirit would continue to testify of Christ through these men, carrying the word of life to the people of Israel and to the nations of the world. It is this message which Paul calls "the word of life." His petition is that they hold fast to it "so that I may rejoice in the day of Christ." He was an apostle, chosen to carry this message and to establish it among the gentiles. With each church that he planted, his hope was that it would continue and prosper insofar as it would adhere to the truth of Scripture.
To him, prospering did not mean wealth, fancy presentations, or big events scheduled to impress the masses. Instead, it meant holding fast to the word and then radiating that word out to others, carrying on the gospel which he had presented to them. If they were to follow this path, he could then feel confident "that I have not run in vain or labored in vain."
His metaphor here is one he uses elsewhere. He was as if a runner in a marathon, striving with all of his might to reach the finish line. If those he shared the gospel with held fast to it, not introducing heresies such as the false teachings of the Judaizers, he would feel that he had run his race well. As his message is still being faithfully carried out by many churches today, he can rejoice in that. As his message has been shunned and rejected by many churches today, he can feel disheartened by that.
In the end, Paul's words are the words of the Lord, having come to us under divine inspiration. Therefore, we are to hold fast to them as the precious word of life that is so desperately needed in this darkened world.
Life application: Church is a serious business. It should not be treated like a social club or a place where "good works" replace sound doctrine. Instead, church is to be a place where the word is examined and explained. If this is not the case, then the church is a failed church.
Heavenly Father, You have presented us with a challenge in Your word. It is to hold fast to the word of life. We have all kinds of churches in the world, but not all of them are pleasing to You. A church cannot be considered a success if it is merely a place where people socialize. A church cannot be considered a success just because it has large numbers or great wealth. Nor can a church be considered a success if it does good works which replace sound adherence to Your word. Only a church which proclaims Your word, and which holds fast to that word, can be considered a success. Help us to put You and Your word first in our church lives. Amen.