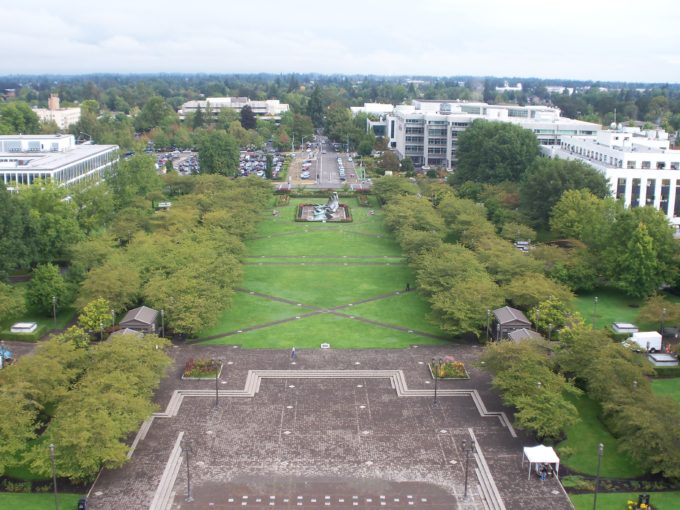 Sunday, 19 July 2020
Mercy, peace, and love be multiplied to you. Jude -2
Jude pronounces a blessing on "those who are called," whom he mentioned in the previous verse. This is common in most of the epistles, and the exact wording varies from time to time. For example, Paul said to Timothy, "Grace, mercy, and peace from God our Father and Jesus Christ our Lord" (1 Timothy 1:2). On the other hand, Peter said to his audience, "Grace to you and peace be multiplied" (1 Peter 1:2).
Each is based on the mind of the author at the time, and each will often guide the content of the letter itself. Adding in a particular word, or taking out a particular word from another greeting, will often reflect the general sentiment in the letter. In this case, the blessing begins with "mercy."
The Greek word is eleos. It signifies compassion or even pity – either human or divine. Jude certainly included this, based on the content of the letter where he speaks of those who have crept into the church and who were leading people astray. He speaks of their deserved judgment, which is certain to come. For those who receive his letter and apply its content to their hearts, he is petitioning for the mercy of God found in Christ to rest upon them, cleansing them of their transgressions, and any failings which may have resulted from being led astray.
He next says "peace." It is the Greek word eiréné. From a Jewish perspective, it would include peace of mind, health, welfare, and so on. It is a state of wholeness which rests upon a person. Judgment for being unfaithful to the Lord would certainly rob a person of peace, but in the reception of mercy, the peace is then obtainable. Jude knows that those who will receive his letter, take it to heart, and apply his warnings to their lives will receive mercy. In this, they can then find the wholeness implied in the word.
Jude then adds in, "and love." It is the familiar Greek word agape. It signifies benevolence, goodwill, esteem. In this case, it is the divine love of God which follows naturally after mercy and peace.
The three precepts follow logically after the model of the Trinity. The mercy of God is found in Christ, the Son of God. The peace of God is found in the fellowship of the Holy Spirit. And the love of God is poured out from the Father (1 John 3:1) through the adoption of believers as sons.
This blessing upon his audience is then seen as an exhortation to those who so receive it in verses 20 and 21 of the epistle –
"But you, beloved, building yourselves up on your most holy faith, praying in the Holy Spirit, 21 keep yourselves in the love of God, looking for the mercy of our Lord Jesus Christ unto eternal life."
It is a beautifully woven tapestry of the blessing being turned into a real-life application based on the blessing. It is also a marvelously placed hint of the doctrine of the Trinity.
Each of these is then put into a superlative by Jude as he petitions that they "be multiplied to you." Jude's intent is probably both "to" and "in." He desires that these blessings be multiplied from God to his audience, and also within the believers themselves, as they receive them and grow in the admonitions provided in the content of the letter.
Life application: What Jude says in this verse is something that can be linked to a standard biblical greeting in a very specific way. It is a trilogy of blessing, if you will, and it is not at all unique to the Bible. We have already taken a short two-step down the hall of biblical greetings, arriving at similar greetings by Paul and Peter.
Usually, Paul uses a double greeting, such as "grace and peace." Infrequently, almost no greeting is given, but rather the writer of the book just jumps into his message – such as with Hebrews. As we saw, introductions can often give insights into what the writer will say, simply because the amount of blessing provided. Paul's triple blessing to Timothy let us know that God's mercy was certainly needed in addition to His grace and peace. In other words, the content demanded its inclusion. Such is the case with Jude.
Think about your own correspondence. A post on someone's Facebook wall is usually pretty simple. An email may have a more careful and thoughtful tone. But if you were to take the time today to send a card or a letter, it will probably have the most delicately worded greeting.
The brevity of the letter shows us that Jude has exacting points to make without a lot of fluff and so he wishes them mercy, peace, and love. And he then asks that these be multiplied. When we write posts, emails, or letters, let us consider what the content will be, and then add in an initial and a final salutation that corresponds to the general intent of the overall letter. The Bible furnishes the examples, and so we can be confident that in following them, we are honoring the Lord who gave them to us in the first place.
Heavenly Father, surely You are worthy of all praise and glory. Thank You for the abundance of love and joy You've set before us in this life. Thank You for the family, friends, food, and favor you have blessed us with, and which demonstrate Your caring hand towards us. May we rise to praise You, go to bed praising You, and praise You as we walk along life's roads. Yes, praises You, O Lord! Amen.