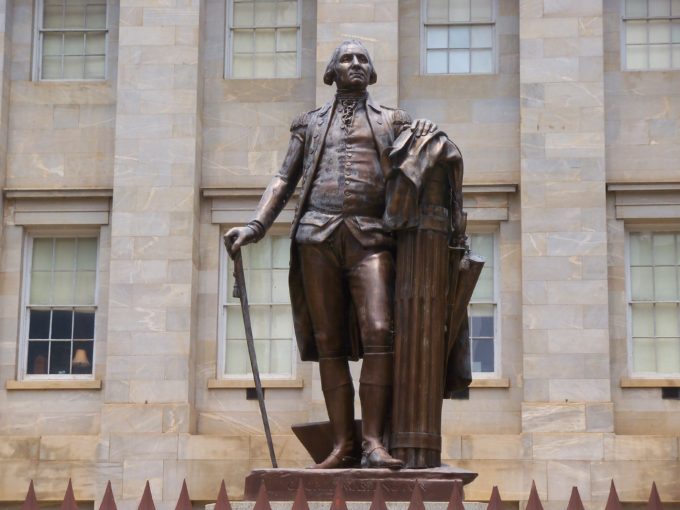 Sunday, 23 June 2019
For if anyone is a hearer of the word and not a doer, he is like a man observing his natural face in a mirror; James 1:23
James just spoke of those who are "hearers only" and not "doers of the word." He notes that such people only deceive themselves. Now he begins to explain that by saying, "For if anyone is a hearer of the word and not a doer." The words speak of the person who hears the word read (or today, someone who has his own Bible and picks it up and reads it), but who then fails to apply what he has read.
One might think of a person who gets something in the mail which requires assembly. He opens the box, reads the instruction, but then decides that his way is better. Or maybe he simply reads the instructions without actually mentally cataloging what he has read. He will not do the things he has just read. The resulting damage will be irreparable. James says of a person who treats the word of God this way, hearing and not doing, that "he is like a man observing his natural face in a mirror."
The Greek actually reads, "this one is like a man." He is being made an object lesson for all others by singling him out in a definite way. There is a peculiarity about him which needs to be highlighted. James says he is like one who is "observing his natural face in a mirror."
The Greek literally reads, "observing the face of his birth in a mirror." The word is genesis, and it signifies his birth, lineage, or descent. It is the face he was born with and which carries the state he was in, even since birth. The idea here is that he is a man, a son of Adam. He is fallen and bears all of the nature of a fallen man. What will this man do about that state? He sees it, but will he take action concerning his natural state? James will continue to explain what such a person is like in the coming verse.
Life application: The Bible teaches many points of doctrine. One of them is that of "original sin." This teaches that the sin of Adam is transferred to all of humanity. Further, it teaches that original sin extends to all humanity at the moment of their conception. Humans are conceived in sin, are born as fallen beings, and – without God's corrective measure – will die in that state. In this, they will be eternally separated from God.
There is nothing man can do to be reconciled to God because the defect already exists. The cure for it is only found in Jesus. He came to replace Adam as humanity's new head. Without Jesus, man's sin remains. But in coming to Jesus, the sin-debt is paid, life is granted, and sin is no longer imputed to man. Thus, he is free from any future condemnation. Jesus Christ is the answer. Come to Christ and be cured of the inherited-sin defect.
Lord God, thank You for Jesus who alone can take away our sin. As only He can do this, may we demonstrate wisdom and receive the pardon that He purchased through His shed blood. Yes, give us this wisdom to receive and then to share, O God. Amen.