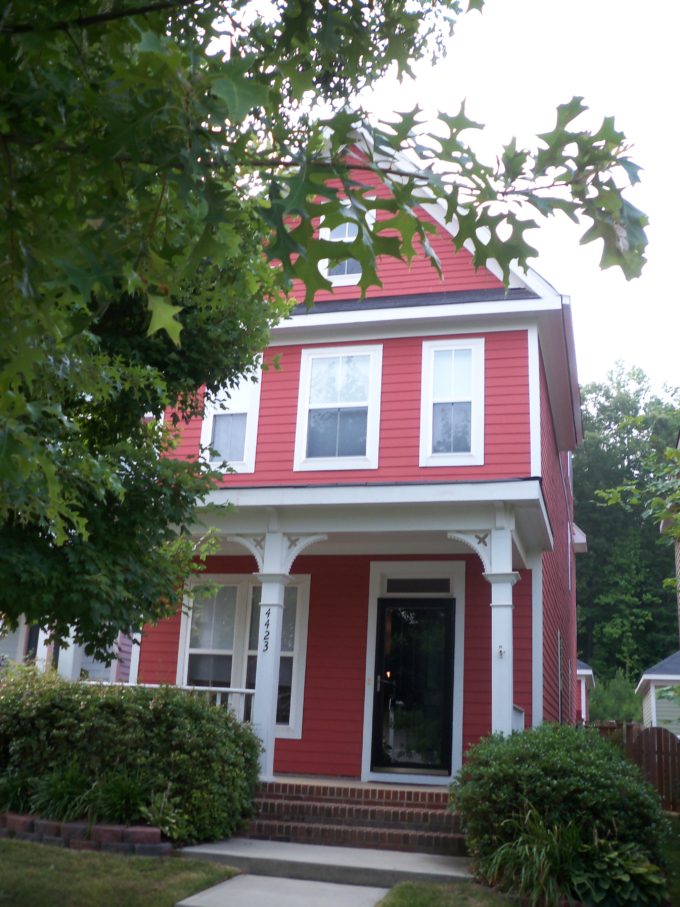 Friday, 21 June 2019
Therefore lay aside all filthiness and overflow of wickedness, and receive with meekness the implanted word, which is able to save your souls. James 1:21
James now says, "Therefore." That is given based on what he has been saying over the past verses concerning the temptation we face being something which comes from our own desires, not from God. As this is so, he implores the reader to "lay aside all filthiness." Here is a word found nowhere else in the Bible, rhuparia. It properly means, "dirt." It is the dirt or filth that clings to a person. Thus, it is equated with moral filth that stains the soul of a person. Peter uses a cognate noun, rhupos, in 1 Peter 3:21 which carries much the same sense. It is a grease-filth which soils everything it touches. James implores the reader, like Peter, to put away all such moral uncleanliness.
Next, he adds in "and overflow of wickedness." The idea of "overflow" here is that which exceeds normal expectations. There is wickedness in the heart which can be controlled, but there is wickedness which overflows from a man and which seems to exude from him in all he does. Again, James says that this needs to be laid aside so that only purity and that which is morally correct issues forth.
He then gives a positive exhortation by saying, "and receive with meekness the implanted word." Again, James uses a word unique to Scripture, emphutos, or "implanted." It signifies that which is inborn, congenital, and natural. This is not the same as the idea of grafting which Paul speaks of in Romans 11, and which some translations use here. That is a different concept where something unnatural is brought into a source of life. This signifies that which is rooted.
The gospel is that which is planted in a person, and it is the source of that "which is able to save your souls." When the gospel is planted, it is what establishes the person as being "in Christ." It is what makes it possible to do the other things James has stated in this verse. Paul referred to the power of the gospel in this same way in Romans 1 –
"For I am not ashamed of the gospel of Christ, for it is the power of God to salvation for everyone who believes, for the Jew first and also for the Greek. 17 For in it the righteousness of God is revealed from faith to faith; as it is written, 'The just shall live by faith.'" Romans 1:16, 17
The planting of the gospel, which then takes root and grows within man, is that which has the ability to save. And more, it is that which has the power to transform the one who is saved. James understood this, and his words are given so that his reader can as well.
Life application: James' words were written over two thousand years ago. Immorality is nothing new. However, due to TV, the internet, etc. it has become a part of almost every living room in the world. We now no longer look with contempt upon someone who uses the name of God (or Jesus Christ – who is God) on a television show or a movie. Instead of walking out and refusing to watch that actor again, we ignore what we heard and continue on watching.
Further, the Bible clearly portrays homosexuality as moral perversion, and yet we condone it by watching such people on talk shows, reality shows, etc. without even batting an eyelid. But what we should do is turn that person off and refuse to give our attention to someone who so openly opposes the truth of what God says about such things.
Our lives are to be lived in holiness, not drunkenness; our speech should be seasoned with grace, not obscenities; our close friendships should reflect our character – never shunning the lost, but never condoning what is biblically inappropriate.
As Christians, we all must face the judgment seat of Christ. How will your judgment go? Will it be one of sadness and loss or one of expectation of joy and reward? The lost will face their own judgment and condemnation unless they come to Christ. But we cannot lead them to Christ if we are living like them and not drawing a line between what is acceptable and what isn't. Keep the word close to you, learn it, live it, and understand that moral filth and evil will be judged for what it is.
Lord, certainly we fail You often in how we relate to the moral perversion which permeates our society. We let you down by not standing against those things which Your word forbids. May we be angry at sin and stand against it lest our morals grow cold and You be disappointed in the conduct of our lives. Help us to be vessels which are holy and set apart for Your good purposes. To Your glory alone. Amen.