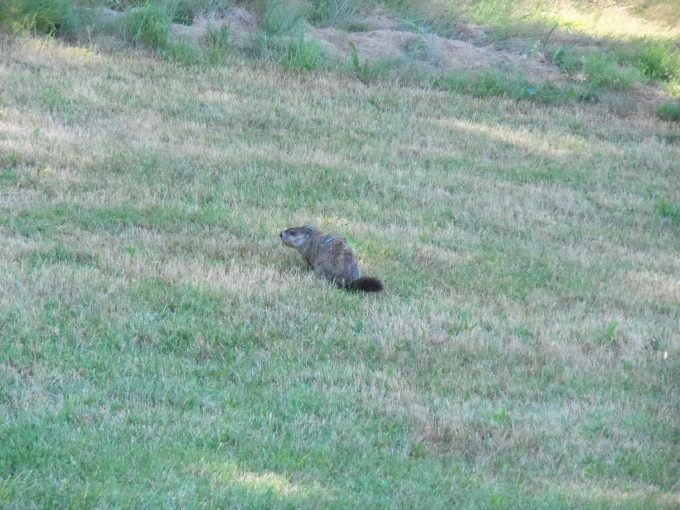 Saturday, 15 June 2019
Then, when desire has conceived, it gives birth to sin; and sin, when it is full-grown, brings forth death. James 1:15
James equates the process of sin occurring to the way a person is conceived, born, and grows. In the previous verse, temptation was seen to draw the person away, enticing him (the union). When this occurs, that desire conceives (the state of being pregnant). Eventually, birth is the result, but the birth here is sin. From there, he says, "when it is full grown." There is a point where sin's effects take hold. At that time, the inevitable state is that it "brings forth death."
James' words are not specifically given as a study on the concept of original sin, but rather he is using these images to show that what occurs does not find its origins in God. As it said in verse 1:13, "Let no one say when he is tempted, 'I am tempted by God'; for God cannot be tempted by evil, nor does He Himself tempt anyone." He is showing how the birth of sin comes about through our own improper desires, and how it is brought forth and matures.
In his words, James places an article before the word "desire." It says, "the desire." It is the particular desire which begins to foment in the person. There can be good desires and there can be bad desires. James is speaking of "the desire" which comes from being tempted as mentioned in the previous verse. It is this which then continues the process of bringing forth death.
What James is speaking of here is similar to what Paul says in Romans 7:7-11. Paul's words, however, are meant to more specifically reveal the way that sin's effects arise from the giving of law, including the doctrine of original sin. James is showing how sin's effects well up in a person without God being the Source of what occurs. In the end, both speak of sin bringing forth death.
Paul's concept is of spiritual death, a disconnect from God. He refers to death which is brought forth from the state of sin. James is referring to how sin will lead to death in whatever form it comes about. A person may be enticed to sleep with an adulterous woman. In this, he may be shot by an angry husband. A person may be enticed to rob a bank. In this, he may be shot by an armed guard. A person may be enticed to get drunk and go carousing. In this, he might get run over, drown in a ditch, fall off a bridge, etc. He refers to death which is brought forth from the act of sin.
Life application: The state of death because of sin which Paul speaks of dwells in us. It, in turn, leads to our being drawn into acts of sin which bring forth physical death. Paul, like James, goes on to speak of this state in Romans 7:21-25 which he calls "this body of death." It is a state which all people find themselves in. Through receiving Christ, we are freed from the state of death (meaning the spiritual disconnect from God). Through living for Christ, we can be freed from the enticements of sin which lead to harming ourselves (including death). Paul speaks of how to prevail in this struggle in Romans 12 –
"I beseech you therefore, brethren, by the mercies of God, that you present your bodies a living sacrifice, holy, acceptable to God, which is your reasonable service. 2 And do not be conformed to this world, but be transformed by the renewing of your mind, that you may prove what is that good and acceptable and perfect will of God." Romans 12:1, 2
Although the term "living sacrifice" seems like an oxymoron, and it very well may be to the unregenerate world, it should be a daily concept for us as we walk in the salvation we received through Jesus Christ our Lord. Our lives have been freed from the penalty of sin. Now we are to have our bodies considered dead to the desire to sin. It can be done through Christ Jesus our Lord. Thanks be to God indeed! It is through Him that we are free from the sting of sin and death!
Lord, Your word is a mine of treasure for our lives. As we follow it in obedience, we can see how it will change us to be the people You created us to be. And so, give us the wisdom to be living sacrifices to You all of our days. In response to Your majesty, may we cry out always, "How great You are!" Amen.