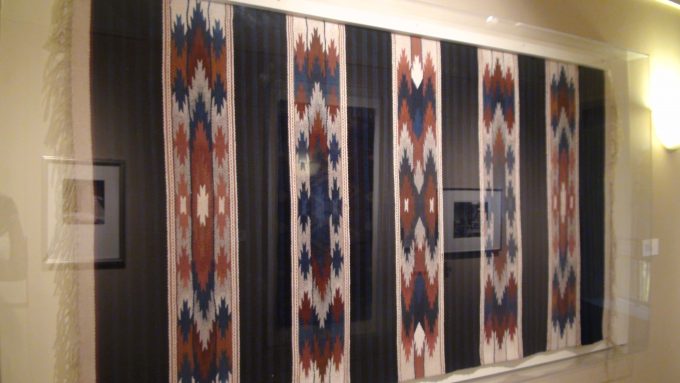 Thursday, 17 January 2019
…so Christ was offered once to bear the sins of many. To those who eagerly wait for Him He will appear a second time, apart from sin, for salvation. Hebrews 9:28
There is an article before "Christ" which is left out of most translations. The Greek reads, "…so the Christ having been offered once." It is speaking of the offering God made, through Christ Jesus as the anointed One of God. This then complements what was stated four times during this chapter where Christ is said to have "offered Himself." There is a harmonious working between the two ideas. God offered the Christ, but Christ also offered Himself. It reveals a perfect agreement within the Godhead concerning what would be accomplished when the Christ was offered by God "once to bear the sins of many."
This offering of the Christ by God for the sins of many indicates that not all will be saved. Though He potentially died for all, the offering actually only applies to those who come to Him. This bearing of the sins of the people was spoken of by Isaiah many centuries earlier –
"Surely He has borne our griefs
And carried our sorrows;
Yet we esteemed Him stricken,
Smitten by God, and afflicted.
5 But He was wounded for our transgressions,
He was bruised for our iniquities;
The chastisement for our peace was upon Him,
And by His stripes we are healed.
6 All we like sheep have gone astray;
We have turned, every one, to his own way;
And the Lord has laid on Him the iniquity of us all." Isaiah 53:4-6
After His resurrection, Jesus marveled that those who saw Him crucified, and then who heard of the resurrection, had failed to understand the very words of Isaiah and the other prophets who spoke of these things –
"Then He said to them, 'O foolish ones, and slow of heart to believe in all that the prophets have spoken! 26 Ought not the Christ to have suffered these things and to enter into His glory?' 27 And beginning at Moses and all the Prophets, He expounded to them in all the Scriptures the things concerning Himself." Luke 24:25-27
The law itself pointed to the coming work of Christ, demonstrating that the law needed something more in order for the people to be truly reconciled to God. In other words, if the law spoke of the need of such things, then the law was only an anticipatory step towards something greater which was still yet ahead. For those who accept this, they have a better hope than the law could ever provide. The author explains this as he closes out the chapter with the words, "To those who eagerly wait for Him He will appear a second time, apart from sin, for salvation."
Here we have the better hope found in Christ, and which is seen by placing verses 27 and 28 side by side –
27 – And as it is appointed for men to die once /// but after this the judgment,
28 – so Christ was offered once to bear the sins of many /// To those who eagerly wait for Him He will appear a second time, apart from sin, for salvation.
Men have an appointment with death. At some point after that, they will receive the judgment of God. As all have sinned, there must be judgment on that sin. As the law was unable to cure the sin problem, without something more, all would remain under sin and, thus, all would be condemned. That is why, even after the giving of the law, Christ still needed to come. The law only looked forward to His coming. And so the Christ came, offered by God and having offered Himself, to bear the sins of those who would come to Him.
And just as there must be judgment after death, so Christ's death is reckoned to us for our judgment. This is why Paul says in Romans 6 that we have "died with Christ." Christ's death was for the sin of man. For those who come to Christ, they die with Him, and their judgment is rendered at that time. That is why, whether alive or asleep (meaning having died) in Christ, we have received our judgment. And that is why the author can then say, "To those who eagerly wait for Him He will appear a second time, apart from sin, for salvation."
In Christ, the judgment for condemnation is done. There is no expectancy of being condemned, but rather He will appear the second time, apart from sin (which has been judged in Him), for salvation. This is the marvel of what God has done for us in Christ. We have gone from condemnation to salvation. It is finished.
With that understanding, there is still the truth that Hebrews is directed to the Jewish people. And so there are actually a few things which must be understood. First, the second coming referred to here is not speaking of the rapture. He is dealing with the literal return of Christ to the earth. The words hold true for those in Christ, and the rapture is when it will be realized in those who await Him. However, the salvation that is specifically referred to here is the salvation of Israel. When they call out to Him, as a nation, they will be saved and cleansed. This is referred to in Zechariah 12:10-14, and then it is expressly stated in Zechariah 13:1 –
"In that day a fountain shall be opened for the house of David and for the inhabitants of Jerusalem, for sin and for uncleanness."
The sin of Israel will be dealt with when Christ comes, the second time, apart from sin. He will come to them for salvation, and thus "all of Israel will be saved" (Romans 11:26). Paul's words are not to be taken that all (every single Jew) will be saved, but that all of Israel who is alive when Christ returns will be saved. Therefore, "those who eagerly wait for Him," is speaking of those who have come to faith in Christ. It is those in the church now, but it is also those after the rapture. The multiple levels of what is going on in Scripture are all realized in the work of Christ.
Life application: The truths found in Christ apply to all who are in Christ, but the context of what is being spoken of must always be considered. As the book of Hebrews is directed specifically to the Jewish people, the truths revealed there, many of which apply to those in the church now, must first and foremost be considered in light of what God is doing and will continue to do in and for Israel. Context is king, and it must be maintained in order to have a proper understanding of what is going on in God's unfolding plan of redemptive history. This verse, along with so many others in Hebrews, clearly points to eternal salvation. If in fact we are set apart from sin unto salvation by His death, then His return for us is a guarantee. Are you stressing over sins you have committed since coming to Christ? Are you scared of condemnation because of the words of a pope, priest, or pastor? Put those fears to rest once and for all. Yes, you will be judged for your waywardness, but not for condemnation, only for loss of rewards. Christ's death has secured your eternal destiny. All we need to do is accept His work and trust that it is sufficient!
Lord God, help us to keep our evaluation of Your word in its intended context. When we get away from that, we will certainly err in our theology. And so, give us the wisdom to understand what You are saying, to whom You are saying it, and to not pull verses out of those parameters. From there, we will certainly be doing what is right according to Your wonderful, perfect word. Amen.