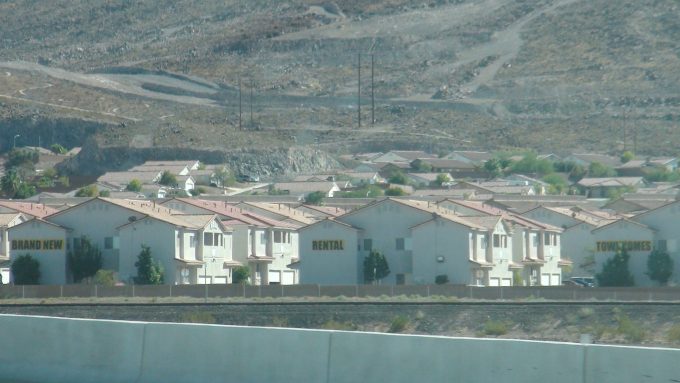 Sunday, 11 November 2018
…to whom also Abraham gave a tenth part of all, first being translated "king of righteousness," and then also king of Salem, meaning "king of peace," Hebrews 7:2
The words, "to whom," are speaking of Melchizedek of the previous verse. It is he who blessed Abraham, and it was to him who "also Abraham gave a tenth part of all." This is simply recorded history being repeated by the author of Hebrews. At this point, he is not explaining the reason these things were recorded, but that this is what the Genesis account says. Next, he moves to an explanation of who Melchizedek is, based on his name and where he ruled, and so he says, "first being translated 'king of righteousness.'"
When a person's name is given in Scripture, the general rule is that the meaning of the name bears importance on the surrounding text as it relates to the coming Messiah or His work. This holds true with Melchizedek. His name comes from two Hebrew words, melekh which means "king," and tsedaqah, meaning "righteousness." Thus, his name means "king of righteousness." God used him and his name to show us a picture of the coming Christ. Isaiah 32:1 speaks of the coming Christ in this manner –
"Behold, a king will reign in righteousness,
And princes will rule with justice."
And again, Jeremiah prophesied of Him as well –
"In His days Judah will be saved,
And Israel will dwell safely;
Now this is His name by which He will be called:
THE LORD OUR RIGHTEOUSNESS."
These and other prophecies of the coming Messiah are fulfilled in Jesus, whom Melchizedek was given in Genesis as both a type and picture. Next, the author says, "and then also king of Salem, meaning 'king of peace.'" As revealed in the previous verse, Melchizedek was the king of Salem, an early name for Jerusalem, and a name which was poetically remembered in the psalms. Salem is the Greek transliteration of Shalem, and that comes from the Hebrew word shalem, meaning "peace." Thus, as a title, Melchizedek is the "king of peace." Isaiah prophesied of this as well. In Isaiah 9:6,7, we read –
For unto us a Child is born,
Unto us a Son is given;
And the government will be upon His shoulder.
And His name will be called
Wonderful, Counselor, Mighty God,
Everlasting Father, Prince of Peace.
7 Of the increase of His government and peace
There will be no end,
Upon the throne of David and over His kingdom,
To order it and establish it with judgment and justice
From that time forward, even forever.
The zeal of the Lord of hosts will perform this.
Isaiah calls the coming Messiah "Prince of Peace," not "king of peace." However, the description of this coming One provides the full meaning. The words, "Upon the throne of David and over His kingdom," show that He is also the "King of peace." He will rule from Shalem, or Jerusalem, He will do so in righteousness, and He will provide peace in His rule. Isaiah again provides the clarity –
"The work of righteousness will be peace,
And the effect of righteousness, quietness and assurance forever." Isaiah 32:17
These are but a few of many references to how Melchizedek prefigures the coming Christ in his name and in his title. Therefore, the importance of what transpires between Abraham and Melchizedek is of great significance to believers in all dispensations. Some scholars actually believe that the appearance of Melchizedek is a Christophany, or an appearance of the eternal Christ, in the Old Testament. Others disagree and state that He was merely a type of Christ to come. Either way, it is certain that at least he prefigures the work of the coming Christ.
As a point of doctrine, the author has introduced the fact that Abraham gave Melchizedek a tithe of the spoils. Some interpret this record of Abraham's tithing, using the doctrine of "the law of first mention," in order to justify mandating tithes within a New Testament church. The reason for this is because sound New Testament teachers and preachers understand that the Law of Moses is fulfilled and set aside in Christ. That includes the issue of tithing. They cannot use the law to justify tithing, but they do not want to give up getting a full ten percent of their flock's money. And so they fall back on this passage from Genesis to justify the doctrine of tithing based on this "law of first mention."
First, no such law is to be found, explicitly or implicitly, in Scripture; there is no such law. Secondly, if there was such a law, it would include all such first mentions, not just tithing. To this day, people would be required to marry the surviving spouse of a dead brother in order to raise up a child in his name. They would be required to set up a pillar in acknowledgment of a vow. They would need to offer burnt offerings (these predate the law). They would be required to bow in the presence of a superior. Circumcision would be required for all males (circumcision predates the law). There would need to be a party given at the weaning of a child. The list could go on and on (and on!) as to what would be required based on this supposed law. It is a false teaching.
Life application: The account of Abraham and Melchizedek is a descriptive passage. It prescribes nothing for us today. The reason it was mentioned in Genesis at all is being explained by the author of Hebrews now. There is no mandate which can be derived from it for justifying tithing. If you are taught this by a preacher or teacher, you should probably consider not listening to that person again. He is attempting to justify the unjustifiable in order to profit off of his flock. The New Testament, particularly the letters of Paul, is where our church-age doctrine is to be derived from.
How wonderfully exciting is Your word O God! The treasures it contains are simply astonishing in how they point, time and again, to the finished work of Jesus on our behalf. Thank you for the joy of allowing us to peer into history and see His glory hinted at in the people who came before Him. Amen.