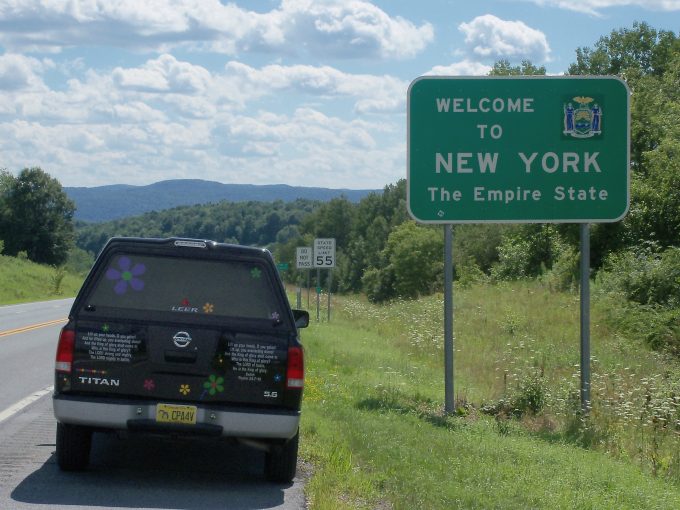 Friday, 10 May 2019
Let your conduct be without covetousness; be content with such things as you have. For He Himself has said, "I will never leave you nor forsake you." Hebrews 13:5
Again, as in the previous verse, the words "Let your" are to be inferred, and are supplied by the translators. In this case, "Let your conduct be without covetousness." This is a theme which is also seen from Paul twice. In the previous verse, the author spoke of sexual impurity. Here he speaks of covetousness. This pattern is also found in Colossians 3:5 –
"Therefore put to death your members which are on the earth: fornication, uncleanness, passion, evil desire, and covetousness, which is idolatry."
Again, it is seen in Ephesians 5:3 –
"But fornication and all uncleanness or covetousness, let it not even be named among you, as is fitting for saints."
It is even seen in Hebrews 12:16, which combines the two, "lest there be any fornicator or profane person like Esau, who for one morsel of food sold his birthright."
This is, again, a good indication that Paul is the author of Hebrews. The internal clues are many to indicate this.
Instead of pursuing covetousness, the author next exhorts the reader to "be content with such things as you have." One follows naturally after the other. If one determines not to be covetous, he will demonstrate a state of contentment with what he does have. And the reciprocal is true as well. If one is content with what his life consists of, he will generally not be covetous over the things he does not have.
This does not mean that people cannot aspire, or strive, to have better things, but that it is done within the context of contentment, not out of a covetous heart. And the author next shows that this state of contentment is possible because the believer has the Source of all other things as his own. He says, "For He Himself has said, 'I will never leave you nor forsake you.'"
This is not a direct quote from any verse, but an adaptation of the thought from various verses such as –
"Behold, I am with you and will keep you wherever you go, and will bring you back to this land; for I will not leave you until I have done what I have spoken to you." Genesis 28:15
"Be strong and of good courage, do not fear nor be afraid of them; for the Lord your God, He is the One who goes with you. He will not leave you nor forsake you." Deuteronomy 31:6
"No man shall be able to stand before you all the days of your life; as I was with Moses, so I will be with you. I will not leave you nor forsake you." Joshua 1:5
The idea of the author's words is faithfully expressed in these thoughts, so that when he says, "He Himself has said," it is an assurance that it is true for the believer who reads the words and understands the nature of God in His dealings with His people. In this is another verse which speaks of the eternal security of the believer. God will never leave nor forsake His people. It is an unconditional statement. Our faithlessness does not negate His faithfulness.
Life application: In this verse as a stand-alone, meaning without the connection to impurity of the previous verse, there are still two complete thoughts which are united in a single concept. The Bible speaks a great deal about the trap of money and greed. This includes the sayings of Jesus personally. In fact, the two thoughts here are in the same basic order and idea of what Jesus said in Matthew 6 –
"No one can serve two masters; for either he will hate the one and love the other, or else he will be loyal to the one and despise the other. You cannot serve God and mammon." Matthew 6:24
&
"Therefore I say to you, do not worry about your life, what you will eat or what you will drink; nor about your body, what you will put on. Is not life more than food and the body more than clothing? 26 Look at the birds of the air, for they neither sow nor reap nor gather into barns; yet your heavenly Father feeds them. Are you not of more value than they?" Matthew 6:25, 26
If our focus is on money, it becomes our trust. When we place our trust in anything but the Lord, there is no true foundation. Even if the money doesn't disappear, we don't know the timing of our death. Therefore, the money we have saved will be of no use to us when death does come. To trust in money or riches is simply the fool's path. Instead, God – through Jesus Christ – promises to never leave us and to never forsake us. This is a promise by the unchanging God who cannot lie. His word reflects His very nature. So don't be frustrated about your finances which are set to end in one way or another. Instead, rejoice in your relationship with God through Christ which is eternal.
Thank You Lord for those most comforting verses of Scripture where You give us a sure guarantee that You are with us in whatever our life's station is. Help us to be content where we are, even while we strive to improve our lot. Help us to never lose sight of the truth that all things are from You and serve Your purposes for us. Thank You for Your abundant provision and protection! Amen.