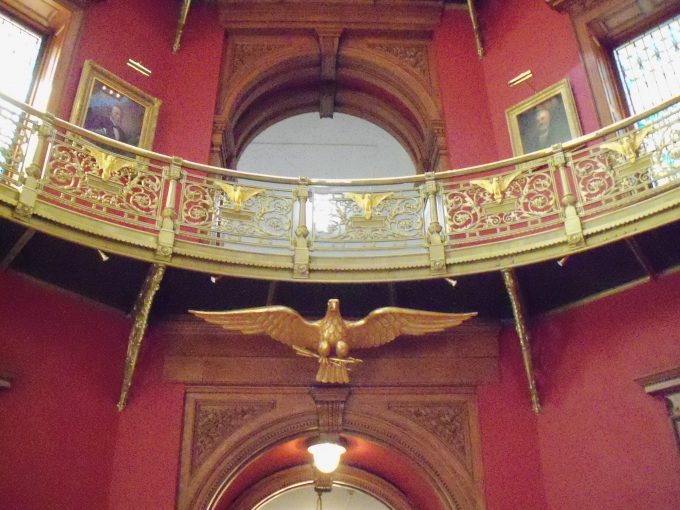 Saturday, 13 April 2019
If you endure chastening, God deals with you as with sons; for what son is there whom a father does not chasten? Hebrews 12:7
The author has cited the Proverbs in order to establish the fact that believers can, and should, expect discipline simply because they are loved as children. Now, as an encouragement for that time when it comes, he says, "If you endure chastening." In this, he is mentally preparing his audience concerning a logical reason why the discipline is forthcoming, and how to consider it when it does, in fact, come.
There are two ways of considering the word "endure" here. The first would be, "If you persevere through chastening." The sense would be "to bear up under correction." The second would be "If you receive chastening." The sense would be "for the reason of correction." The latter is correct. The purpose of chastening here is for God's discipline.
As this is so, the author then confirms that in such discipline, "God deals with you as with sons." In that is found the tie in with the words of the Proverbs. The very fact that discipline has come is because God looks at those who are His as His own children. This is confirmed several times in Paul's writings, such as, "For you are all sons of God through faith in Christ Jesus" (Galatians 3:26).
As those who are in Christ are considered sons, the discipline they receive should be considered a mark of love, not an act of wrath. This is certain, because he finishes with, "for what son is there whom a father does not chasten?"
It is an obvious truth that when a father loves his child, he will discipline him for good. It is true, a perverse man will arbitrarily mistreat his children, but that is not under consideration here. The Lord is as a Father to his children, a perfect Father. Thus, His children should be grateful for times of discipline. Of course, it may not be a happy event while it is occurring, but it is a sign of the Lord's care of those He loves to so chasten them. The author will continue with this line of thought, summing it up in verse 11. He is letting believers know, in advance, that they can take comfort in being corrected.
Life application: For the past couple of verses, the Lord's discipline upon his sons has been mentioned. The question then is, "How can we tell the difference between His discipline and something else?" It is a valid question and not directly addressed here or elsewhere. For this reason, the author, in essence, says to "endure hardship as discipline…" Got it? Whatever trials you face, whatever hardships, whatever seems to be robbing you of joy – consider it discipline. The exact same things may be common to all people. The difference then is that our hardships are meant to refine us as children of God. This same concept is addressed by James, the Lord's brother –
"My brethren, count it all joy when you fall into various trials, 3 knowing that the testing of your faith produces patience. 4 But let patience have its perfect work, that you may be perfect and complete, lacking nothing." James 1:2-4
Thus, our trials indicate that "God is treating you as sons." These develop perseverance and that in turn leads to becoming a complete and mature Christian.
Understandably, many faithful Christians – maybe even you – are going through almost insurmountable trials. You may have a wayward child, financial difficulties, a spouse who is unfaithful, or even a combination of these. Rather than following what would seem logical and crying out, "Why me Lord?" you can try to find the Lord's hand, even in these things.
Although the trial remains, understanding that this is developing your character may help you to keep it in proper perspective. And don't carry the burden alone. Talk to God as your Father and cast your cares on Him – for He cares for you.
Sovereign Lord, you have determined the time, place, and situation in which we find ourselves. You know even the most intimate and difficult trials we face. Thank You for them if they will but bring You honor and develop us as Your children. In Jesus' name we pray because it is in Jesus that we have become Your children. Amen.