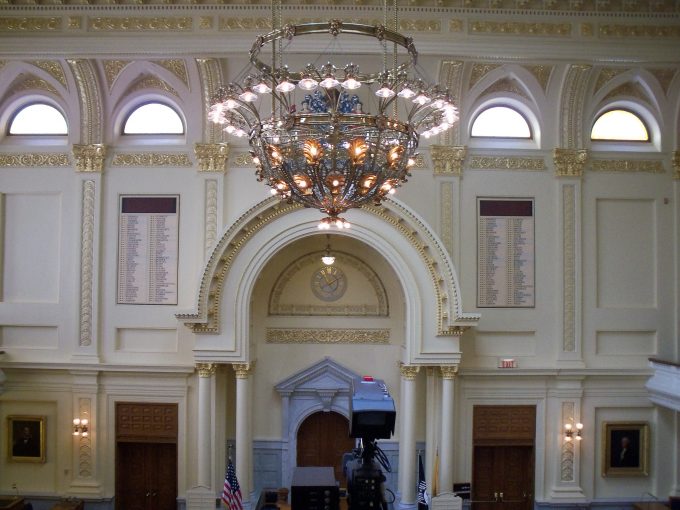 Thursday, 18 April 2019
Therefore strengthen the hands which hang down, and the feeble knees, Hebrews 12:12
The word, "Therefore," is referring to the entire section concerning chastening. When one is chastened he will be bowed down in the shame of his chastening, weakened by the correction, and in need of restoration to a stronger state. This is the purpose of chastening. It is to bring the person to a desire to perform properly in the future. And so the author then says, "strengthen the hands which hang down."
The word here is anorthoó. It is the third and final time it is seen in the Bible. The first time it was seen was in Luke 13:13 –
"And He laid His hands on her, and immediately she was made straight, and glorified God."
The word comes from two roots. The first is ana, which signifies "up." The second word is orthoó. One can see a hint of the root for orthopedics or orthodontist. It signifies to straighten or correct. The hands which were limp or clenched in anguish are to be straightened out and prepared for work. They are to be strengthened to accomplish the tasks for which the chastening was intended. This will keep the individual from pursuing those things which his correction was to lead him from.
Next, the author says, "and the feeble knees." After a person is bowed down from his chastening, he is to straighten up. The person is weakened by the correction, and now he is to strengthen himself. His knees are to be ready to support him once again for setting out on the proper path, and for the remainder of the race set before him. In other words, this verse takes the reader right back to verse 12:1 –
"Therefore we also, since we are surrounded by so great a cloud of witnesses, let us lay aside every weight, and the sin which so easily ensnares us, and let us run with endurance the race that is set before us."
The chastening which comes from God is intended to bring a person to the place where this is possible.
Life application: The author may have had Ezekiel 7:17 on his mind when he wrote out the words of this verse in Hebrews –
"Every hand will be feeble,
And every knee will be as weak as water." Ezekiel 7:17
The judgment and wrath of God were being poured out on the people because of their faithlessness and detestable practices. Because of this, there was no hope for strengthening, but rather the hands went limp and the knees weakened completely. On the contrary, the author of Hebrews is saying that rather than wrath and judgment, Christian believers merely face discipline. This discipline is to strengthen us rather than weaken us. If we simply pay attention to what God is trying to teach us, we will produce a harvest of righteousness and peace. And if we don't, then we will inevitably face our own disaster and loss.
God gives us the choice to follow Him faithfully or to wander and stray. However, as has been noted many times thus far in Hebrews, one will never lose their salvation. The Christian is secure in that promise from God. But how sad many believers will be when they meet Christ face to face and realize the life they wasted in empty pursuit rather than living for Him. Determine today that you will spend your life and your efforts in bringing glory to Him.
Lord God, surely we all need to strengthen ourselves and get about Your business. Give us the ability and the desire to be faithful and honorable followers of Christ Jesus all the days of our lives. To Your glory alone we pray. Amen.