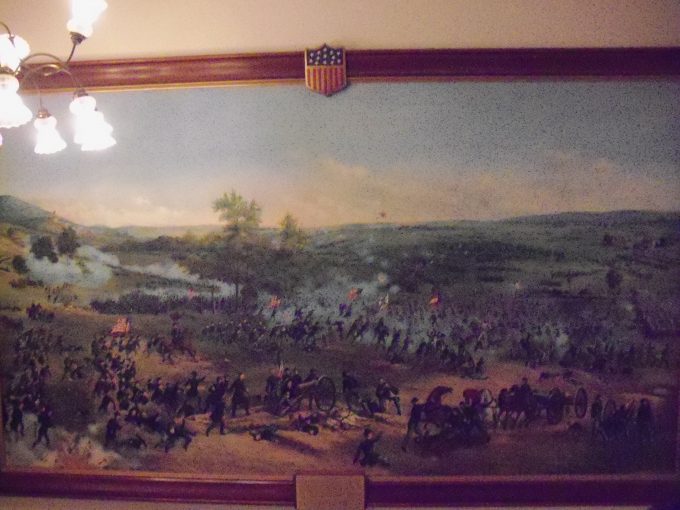 Friday, 22 March 2019
…choosing rather to suffer affliction with the people of God than to enjoy the passing pleasures of sin, Hebrews 11:25
The words continue from the previous verse, and are speaking of Moses who "refused to be called the son of Pharaoh's daughter." The author notes that instead of this, he chose "rather to suffer affliction." The word rendered as "choosing" by the NKJV is an aorist verb. It is better rendered as "having chosen," or "chose." He made the decision, and it was final, not ongoing. Moses determined that suffering affliction was preferable to living in luxury in Egypt. And why, because it was "with the people of God."
If the people of God are the bearers of the promise, then what would be the point of a temporary life of luxury and ease? Moses looked past this life and made his decision. This fully explains the "By faith" which introduced this thought. Looking at the definition of faith as provided in verse 11:1, we can be reminded of this –
"Now faith is the substance of things hoped for, the evidence of things not seen."
Moses, understanding that the Hebrew people are the people of God, then concluded that their temporary plight (as great and burdensome as it was) was working out a much greater glory in the plan of redemption set out by God so long ago. This is exactly what faith is – an anticipation of something hoped for, but not yet realized. How easy it would be if we could see the glorious riches of heaven and work our way up to them, proving ourselves worthy along the way. But the message of the Bible is that none are worthy apart from Christ (see the next verse of Hebrews to understand this more fully), and therefore, we must live by faith in something described in only minimal – but marvelous – detail.
In suffering affliction with God's people, Moses rejected the enjoyment of "the passing pleasures of sin." How easy it is to enjoy the things of this world! And indeed, the more enjoyable they are, the more they tend to rank on the high side of the "sin scale." This is because sin is an enticement for us to feel comfortable in this fallen world, apart from God. But God calls for holiness, and for a separation unto Him. This is because what is promised exceedingly outshines the greatest temptations of this life, but we can only accept this by faith.
Further, the things of this world, including all of its sinful enticements, are "passing." They are temporary and will be gone someday. There will be nothing left of them, and the joyful hope we put in them will suddenly be ended. However, the things of God and the promises He gives are "eternal." If we can, by faith, accept this, then we are truly in the sweet spot. We do not have sight. And this is what we, along with the ancients, will be rewarded for. The thought of this verse is somewhat mirrored by 2 Corinthians 4 –
"Therefore we do not lose heart. Even though our outward man is perishing, yet the inward man is being renewed day by day. 17 For our light affliction, which is but for a moment, is working for us a far more exceeding and eternal weight of glory, 18 while we do not look at the things which are seen, but at the things which are not seen. For the things which are seen are temporary, but the things which are not seen are eternal." 2 Corinthians 4:16-18
Life application: As we have seen, Moses was adopted by Pharaoh's daughter and was educated in all the wisdom of the Egyptians. Had he wanted, he could have lived a life of leisure and prosperity, and yet he chose a seemingly less enjoyable path, being mistreated along with God's people. Although the Bible doesn't specifically tell us what prompted this, we can infer where he obtained these values. In Exodus 2, we learned that when Moses was placed in the river, his sister stood at some distance waiting to see what would happen. When he was found we read the following –
Then his sister said to Pharaoh's daughter, "Shall I go and call a nurse for you from the Hebrew women, that she may nurse the child for you?"
8 And Pharaoh's daughter said to her, "Go." So the maiden went and called the child's mother. 9 Then Pharaoh's daughter said to her, "Take this child away and nurse him for me, and I will give you your wages." So the woman took the child and nursed him. Exodus 2:7-9
Moses was still raised by his own mother for a certain period, but it was paid for at the expense of Egypt! In those early years, until he was old enough for adoption, he was most likely told about the one true God. This early training in monotheism certainly stayed with him all his life. The lesson each parent should take to heart is that even if the child strays at one time or another, if the foundation was properly laid, eventually the stability of that early instruction will outlast the temporary structures that were built on it. If you are struggling with a child who once accepted Christ and later strayed, join the club…it's a big one. In the end, keep praying to God, and that restoration and a return to the foundation will hopefully come about.
Lord, you know the struggles and trials we as parents face. You know how it hurts us to see our children wander from the truth. But Your word gives us hope through those days of sadness, because in such days is our anticipation that they will return to the solid foundation of a close walk with You. This is a great hope and comfort to our weary souls. Amen.