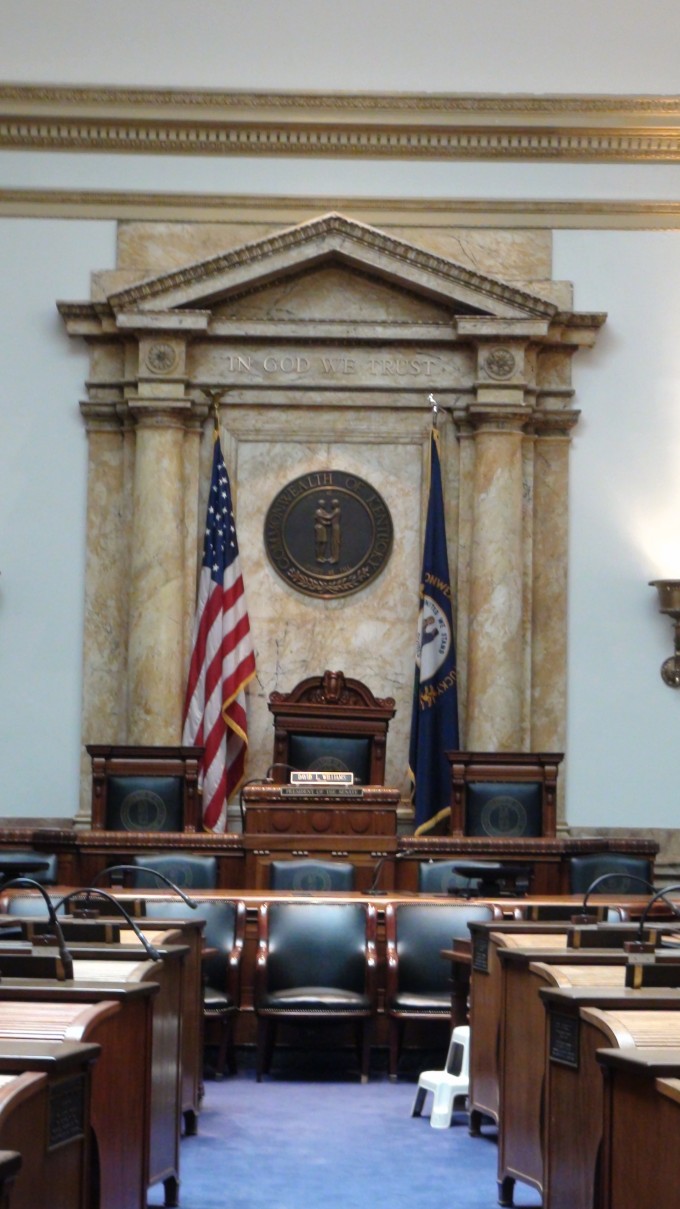 Monday, 14 March 2016
O foolish Galatians! Who has bewitched you that you should not obey the truth, before whose eyes Jesus Christ was clearly portrayed among you as crucified? Galatians 3:1
To begin the new chapter, Paul now directly addresses the Galatians. He had been referring to the account with Peter to explicitly show them that they had fallen into the same error and deserved the same rebuke as Peter received. And this is exactly what he does. He directly challenges their thinking process with the words, "O foolish Galatians!"
Here he uses the word anoétos. This gives the idea of "not 'reasoning through' a matter (with proper logic)" (HELPS Word Studies). It is used by Jesus in this memorable passage from Luke –
"Then He said to them, 'O foolish ones, and slow of heart to believe in all that the prophets have spoken! 26 Ought not the Christ to have suffered these things and to enter into His glory?' 27 And beginning at Moses and all the Prophets, He expounded to them in all the Scriptures the things concerning Himself." Luke 24:25-27
The people Jesus spoke to had heard the Scriptures their entire lives and yet they failed to make the connection concerning what had to occur. The information was right there in front of them, and yet they couldn't see what it was telling them. Paul will convey the same idea to those in Galatia. It should be noted that he is referring to the moral judgment of the believing Galatians concerning Christ. He is not making a judgment call on the characteristics of the Galatian people in general. This rebuke is directed solely at those in the church.
He next questions them concerning their state with, "Who has bewitched you…?" The word he uses is unique to the NT, baskainó. It means to "give the evil eye to, fascinate, bewitch, overpower." They had been pursuing one course and they were stolen away from it by a bewitching power. Where they had pursued Christ, they now pursued a false path so that they would "not obey the truth."
In other words, if they have been bewitched to not obey the truth, then they were pursuing a lie. Whatever the false brethren had introduced was a counterfeit and could only lead to a sad end. Their message stood against the truth that Paul had presented to the Galatians which was that before their "eyes Jesus Christ was clearly portrayed among you as crucified."
The term "before whose eyes" gives the sense of something which is openly and publicly displayed. It is as if a masterpiece were hung on an open street for any and all who passed by to see. Paul's description of the crucifixion of Christ was just as noted and prominent. It was the central tenet of his gospel proclamation and it is what all of true Christian theology is dependent upon. The reason for noting the crucifixion will be clearly seen in Paul's continued words of the epistle, but his motive for introducing it now is tied directly back to his exchange with Peter in the previous chapter –
"For I through the law died to the law that I might live to God. 20 I have been crucified with Christ; it is no longer I who live, but Christ lives in me; and the life which I now live in the flesh I live by faith in the Son of God, who loved me and gave Himself for me. 21 I do not set aside the grace of God; for if righteousness comes through the law, then Christ died in vain." Galatians 2:19-21
If Christ's death was in fulfillment of the law, then the law is fulfilled and a new path has been set in redemptive history. The Galatians had been bewitched into believing that they were obligated to that very same obsolete law. If they were, then for them Christ's death was truly in vain. They had set aside His work in order to establish their own righteousness.
Life application: Stay far away from Judaizers, Hebrew Roots Movement teachers, and anyone else who would attempt to sway you to fall back under the Law of Moses. Should you pursue that path, it will demonstrate that Christ's death meant absolutely nothing to you. Don't follow this perverse, ungodly, and unholy path to destruction.
Heavenly Father, my heart is boiling over with love for You, with zeal for Your word, and with a desire to know Christ in the most intimate and personal way. Help each of us to come closer to You with each breath that we breathe and with each step that we take. Grant us the desire to cling to the cross which restored fellowship with You. Through His death, we have true life; pardon of sin; and the hope of eternal joy! Help us to spread this marvelous story, even to the ends of the earth. Amen.