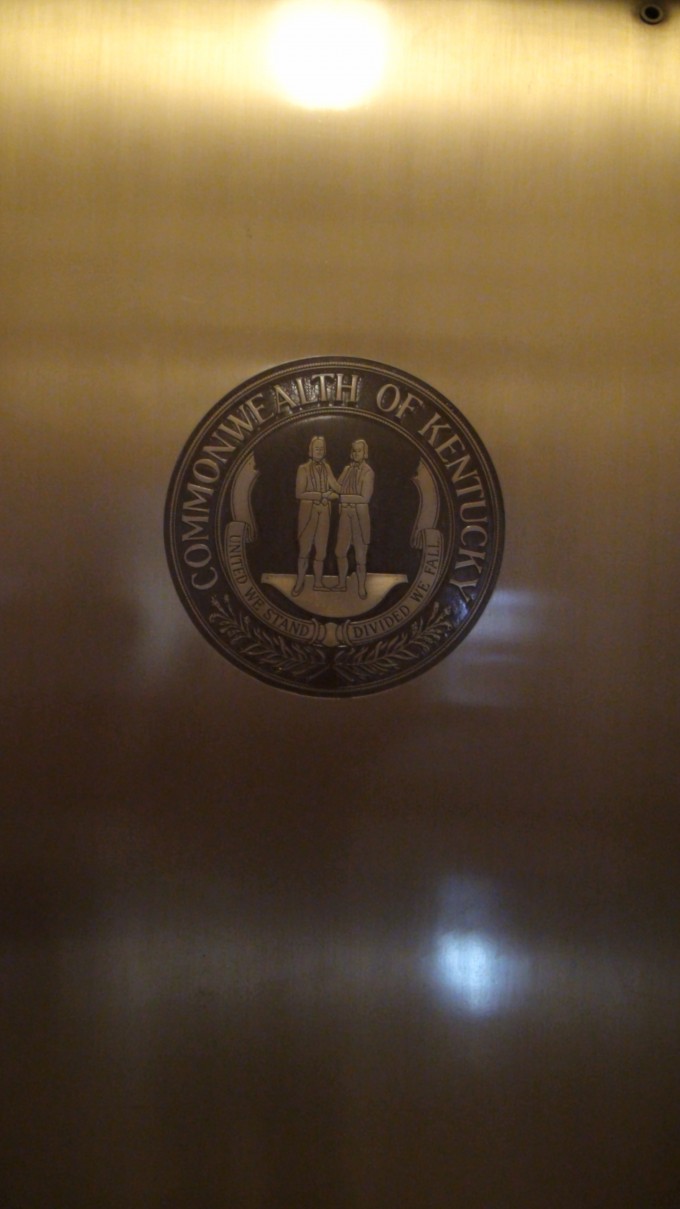 Saturday, 12 March 2016
I have been crucified with Christ; it is no longer I who live, but Christ lives in me; and the life which I now live in the flesh I live by faith in the Son of God, who loved me and gave Himself for me. Galatians 2:20
Paul just said, "For through the law I died to the law so that I might live for God." What the law could never accomplish, that of bestowing righteousness upon a sinful person, was accomplished through union with Christ who died under that same law. He writes in the same general manner to those in Rome as well –
"Or do you not know that as many of us as were baptized into Christ Jesus were baptized into His death? 4 Therefore we were buried with Him through baptism into death, that just as Christ was raised from the dead by the glory of the Father, even so we also should walk in newness of life.
5 For if we have been united together in the likeness of His death, certainly we also shall be in the likeness of His resurrection, 6 knowing this, that our old man was crucified with Him, that the body of sin might be done away with, that we should no longer be slaves of sin." Romans 6:3-6
From showing what the law could not do in the previous verse, he now shows what Christ's death can do for us. Paul saying, "I have been crucified with Christ" does not mean that he has somehow imitated Christ's death in a spiritual way such as, "I have crucified my flesh just as Christ was crucified on the cross." Rather, this is referring to what happens to us in God's eyes when we receive Jesus. It is an ethical bond because of our faith in Jesus' death. Christ was crucified on a real cross, and He really died. When we accept that He died on that cross and rose again, we too are counted as crucified with Christ."
Why is this important? It is because what happened to Paul also happens to us. For Paul "…owing to his connection with the crucified, he was like him, legally impure, and was thus an outcast from the Jewish church. He became dead to the law by the law's own act" (Vincent's Word Studies). In verse 3:10 Paul will say –
"Christ has redeemed us from the curse of the law, having become a curse for us (for it is written, 'Cursed is everyone who hangs on a tree')."
There, he reached back to the words of the law itself to explain what occurs in the life of one who receives Jesus. According to Deuteronomy 21:23, anyone who hangs on a tree is cursed. Therefore, in our acceptance of Jesus in fulfillment of the law, we become dead to the law through the death of Christ.
Of course, the argument might then be that if Christ's crucifixion was just, then by my act of uniting with Him, I would become accursed of the law just as Christ was. Thus, He and I are both transgressors. But this is not so. Christ was not justly crucified for His own sins. He had none. Instead, He died for the sins of another. Paul explains this in 2 Corinthians 5:21 –
"For He made Him who knew no sin to be sin for us, that we might become the righteousness of God in Him."
Death could not hold Him because He had no sin of His own. Therefore, when a believer dies with Him they can say, "…it is no longer I who live, but Christ lives in me." Christ was raised by the power of God and therefore we are raised by that same power. The life of Christ is what God sees in us. Our earthly bodies count as nothing in the greater scope of things. Therefore, Paul says, "…and the life which I now live in the flesh I live by faith in the Son of God, who loved me and gave Himself for me."
In our current walk, a walk which remains in the flesh, we "live by faith in the Son of God." We received Him, we died with Him, and we have a sure and grounded hope that we are His. As He arose, so shall we. And this is because He loved us and gave Himself for us.
In short: His perfect life died in fulfillment of the law. Having been hung on a tree in His death, He became a curse so that we could die to that law through faith in Him. When we place our faith in Him, the law is annulled in us. It no longer has power over us. Therefore, because we are dead to the law, but still alive in the flesh, we must be (and we are) living by faith in the Son of God.
Life application: You who want to be under the law, don't you know what the law says? If you are under the law, you cannot be under Christ. Being under Christ means that you are accursed to the law. If you are still seeking justification through deeds of the law, then you cannot be under Christ. Thus you are self-condemned. You are rejecting the only way of ever being justified before God. Cling to Christ and Christ alone. Reject any and all who would reinsert the law as a necessary requirement for standing justified before God.
Lord God, there are many things in Your word which are hard to understand and which are easily twisted around by folks with some type of agenda. But there is one thing that I know – Christ is the end of the law for righteousness for all who believe. And so I stand on His finished work as my one and only hope of standing approved before You. Thank You for the Son of God who loves me and gave Himself for me! Hallelujah and Amen.