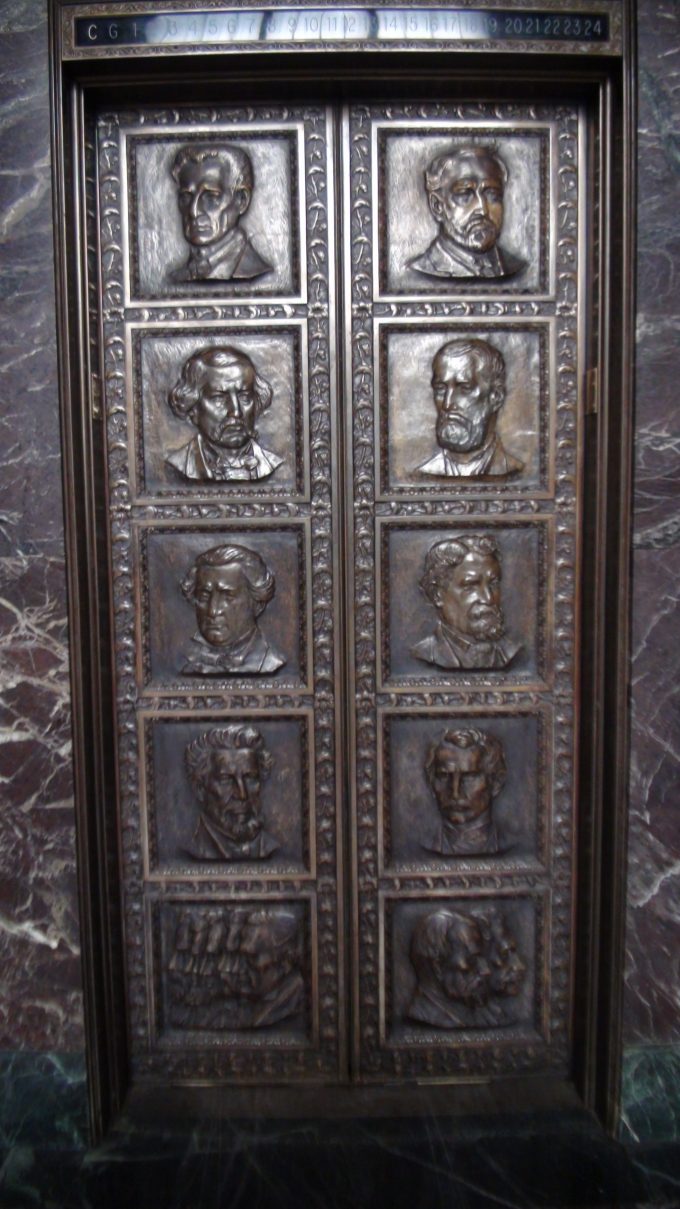 Friday, 23 September 2016
…and that you put on the new man which was created according to God, in true righteousness and holiness. Ephesians 4:24
In verse 22, we were told to put off the old man. If we do this, something must logically replace it. As he has just asked us to be "renewed in the spirit of your mind," Paul now bolsters that thought with, "…and that you put on the new man." In stating "the new man," he is referring to being conformed to the image of Christ. The "old man" is the Adam in us with all of his weaknesses, failings, and corruption. The "new man" is Christ in us, anticipating that which still lies ahead, but which we can emulate even now. Paul refers to the contrast between these two in 1 Corinthians 15:46-49 –
"However, the spiritual is not first, but the natural, and afterward the spiritual. 47 The first man was of the earth, made of dust; the second Man is the Lord from heaven. 48 As was the man of dust, so also are those who are made of dust; and as is the heavenly Man, so also are those who are heavenly. 49 And as we have borne the image of the man of dust, we shall also bear the image of the heavenly Man."
Although Paul speaks of this as future, that only means in the fullest sense. When we come to Christ, we move positionally to Christ. This is seen, for example, in Galatians 3:27 as well as in other passages from Paul's hand. As we move in position from Adam to Christ, we are instructed to live now as if it is already fully realized.
This "new man" is plainly stated next as being "according to God." Adam was created by God, but Adam disobeyed Him. In his disobedience, he was immediately spiritually disconnected from God (he spiritually died). He further was condemned to die physically; he took on the nature of corruption leading to death. Christ, in contrast, was perfectly obedient to His Father. In His obedience, His life was lived "according to God, in true righteousness and holiness." This is what we are asked to emulate now.
We have put on Christ and thus we are to live according to how Christ lived. This new life that we are to live will be further explained in the verses ahead. We are not just given an exhortation without explanation. Rather, we are given the overall picture of how we are to live, and then this is followed up with practical details which we can follow in order to live out our lives in a manner which is pleasing to God.
Life application: Paul's words here are exhortations for us to live in a manner which is pleasing to our Creator. But just as important for us, they are given so that we can live without further troubles in our lives. If we follow the proper path, it is obvious that we will avoid many pitfalls which could otherwise come our way. However, the only way to know this proper path is to read the map which leads us on it. Read your Bible.
Heavenly Father, You have asked us to walk on a certain path which will keep us from displeasing You, and which will also keep us from our own set of troubles and trials which are sure to come if we don't follow it. And yet, how can we know how to properly follow the path unless we read the map which guides us on it? Are we so dull as to assume that we can be pleasing to You and be kept from troubles without reading Your word and applying it to our lives? Help us to not be dull. Instead, make us wise through a constant study of Your word! Amen.