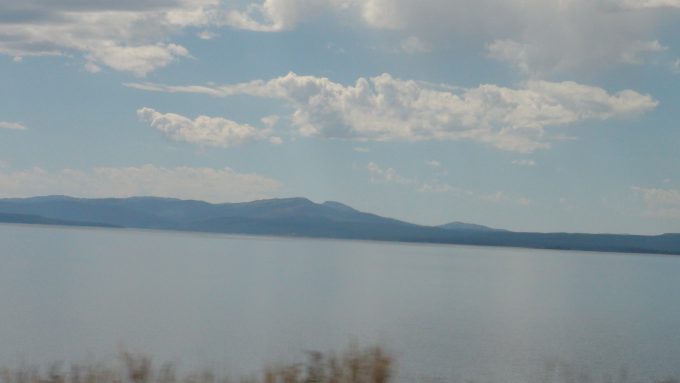 Friday, 29 July 2016
Therefore remember that you, once Gentiles in the flesh—who are called Uncircumcision by what is called the Circumcision made in the flesh by hands— Ephesians 2:11
Paul gathers up the lesson of the previous verses into a summary thought with the word "therefore." He is asking the Ephesians to reflect on what he has said and to consider their new status and position in Christ. Early in chapter 1, he said this to them –
"…that in the dispensation of the fullness of the times He might gather together in one all things in Christ, both which are in heaven and which are on earth—in Him. 11 In Him also we have obtained an inheritance, being predestined according to the purpose of Him who works all things according to the counsel of His will, 12 that we who first trusted in Christ should be to the praise of His glory.
13 In Him you also trusted, after you heard the word of truth, the gospel of your salvation; in whom also, having believed, you were sealed with the Holy Spirit of promise, 14 who is the guarantee of our inheritance until the redemption of the purchased possession, to the praise of His glory." Ephesians 1:10-14
He said in those verses that God had gathered together "all things in Christ." He explained this as those things "both which are heaven and which are on earth." He then noted that even they, the Ephesian Gentiles, had believed and they "were sealed with the Holy Spirit of promise."
Now, in order to show the magnitude of what this means to them in particular, he asks them to "remember that you, once Gentiles in the flesh," were now to be considered in a different light. They were without Christ, and they were not included in the overall redemptive plans of God concerning the nation of Israel. Circumcision was Israel's mark of inclusion into this body, and it was that which marked them out as separate from the rest of the people groups of the world.
At that time, they were "called Uncircumcision by what is called the Circumcision. In this, he uses the abstract for the concrete – "Uncircumcision" for "uncircumcised," and "Circumcision" for "circumcised." However, he adds in a note of irony. It was the Circumcision who "called" the uncircumcised the "Uncircumcision." It was a note of contempt. They looked down on those who were not a part of them as a cruel master might look down upon his dirty slave. The irony is that Paul gives back the term "called" to the Circumcision. In other words, "They are the 'so-called' Circumcision, but that term is now just as derogatory as 'Uncircumcision' once was."
The reason for this is that it was "made in the flesh by hands." He will explain the irony in the verses ahead, demonstrating that the external sign no longer meant anything at all. It is a thought which is comparable to many other verses in his letters, such as Romans 2:25 & 4:12; 1 Corinthians 7:19; Galatians 5:6 & 6:15; and Colossians 3:11. As far as the references in Galatians, they simply explain the thought which permeates most of the epistle.
Paul's words are so clear and concise concerning this issue, that it is more than a wonder how people can still find some type of elevated distinction in being circumcised in the flesh, but it happens every day. If one is "in Christ," then circumcision of the flesh is nullified as a marker of distinction.
Life application: Where is your hope? Is it in a mark of the flesh? If so, then Christ's marks of the cross mean nothing to you. Is it in an observance of the law such as not eating pork? Then Christ's fulfillment of the law means nothing to you. His words, "It is finished" are abrogated by your futile attempt to do what He has already done. Trust in Christ, rest in Christ, and be reconciled to God through Christ. Put your useless deeds of the flesh away!
Lord God, I would rather trust in the marks on Jesus' body than in any mark upon mine. If I am to boast in circumcision, then His scars become a pointless gesture to me. And I would rather trust in His work which led up to the cross than in anything I could do in hopes of pleasing You. If I am going to trust in my adherence to the law, then His words, "It is finished" are of no value to me. Instead, I trust fully in the Person and work of Jesus Christ alone for my approval in Your presence. Thank You for Jesus! Amen.