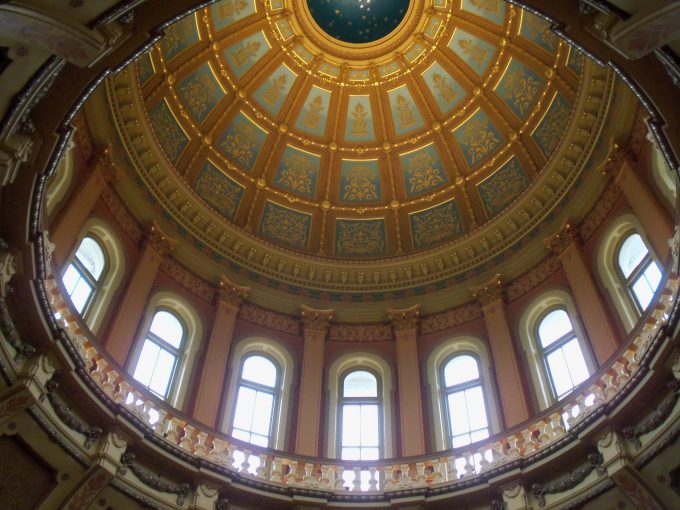 Monday, 15 May 2017
…bearing with one another, and forgiving one another, if anyone has a complaint against another; even as Christ forgave you, so you also must do. Colossians 3:13
This verse, which is a continuation of the thought from the previous verse, begins with, "bearing with one another." The word indicates a purposeful endeavoring in our attitude. We should have an earnest desire to exert ourselves in love in order to "secure a thing not lightly obtained" (Albert Barnes). People can wear us out with their own pet peeves, insecurities, jealousies, and the like. In our walk, we should be willing to bear such things in love rather than breaking down and shooting forth darts of anger.
He then says, "forgiving one another." Forgiveness is something we are exhorted to do because without forgiveness there is no harmony. And without harmony, a wall of division is built up which normally will affect more than just the two who are in disagreement. Small divisions which are left to fester can divide entire churches. Therefore, when someone offends another, and when the offender requests forgiveness for their offense, the offended is to grant that forgiveness. This will be built upon with the rest of the words of the verse.
Next Paul says, "…if anyone has a complaint against another; even as Christ forgave you, so you also must do." God forgave us in Christ – completely and wholly – having canceled our debt through His sacrifices. There were no strings attached. The forgiveness is complete, it is eternal, and it was based upon a simple request for forgiveness of having offended God. This then is the standard. Our forgiveness is to resemble that which God has provided to us. It is to be complete and completely forgiven. When we are asked to provide it, we are to give it.
Having said that, this needs to explained further. Far too often, this verse, among several others, are taken to unintended extremes because people do not think through what is being said. Eventually, someone will offend someone else, and then those around him will say, "You must forgive that person." This is true, but only if the offender requests it. Forgiveness is not unconditional in Christ, and it would, therefore, be a greater standard than God expects of Himself to say that we must forgive everyone all the time.
To say that forgiveness in Christ is unconditional would lead to the theology of universalism – everyone goes to heaven, and nobody goes to hell. This is absurd, and the Bible never teaches it. God's condition for forgiveness is faith in the cross of Christ, receiving that for the lost soul – "Lord God, I am sorry for my sins. I ask that I be forgiven through the shed blood of Christ." Whether those words are specifically stated or not, they are implied in what the cross of Christ signifies. All people, and all sins, are potentially forgiven in Christ. When we ask for that forgiveness, it is actually granted.
Some other examples of verses which are misused concerning forgiveness are –
1) Jesus on the cross said, "Father, forgive them, for they do not know what they are doing" (Luke 23:34). People will say, Jesus forgave them so you must too. First, Jesus didn't forgive them, He asked the Father to. Secondly, the sin was unintentional (they know not what they do). Third, after Jesus' ascension, Peter explained what occurred and said to these same people that they must repent or be destroyed and cut off – he even called them a "wicked generation." Their destruction occurred 40 years later when Israel was destroyed and the Jews were dispersed, just as Jesus predicted. Forgiveness didn't come for the nation who rejected Christ.
2) "But if you do not forgive men their sins, your Father will not forgive your sins." Matthew 6:15. This is taken entirely out of context as a stand-alone verse. The surrounding verses are about asking for forgiveness first. When we do, He does. And we are to do likewise when someone repents toward us.
3) "If your brother sins, rebuke him, and if he repents, forgive him. If he sins against you seven times in a day, and seven times comes back to you and says, 'I repent,' forgive him" (Luke 17:3,4). In this verse, forgiveness clearly is based on repentance.
4) In a comparable passage, in Matthew 18:35 people tend to only quote the forgiveness part – "This is how my heavenly Father will treat each of you unless you forgive your brother from your heart." However, the entire parable is based on one getting on one's knees and first asking forgiveness.
5) "If you forgive anyone his sins, they are forgiven; if you do not forgive them, they are not forgiven" (John 20:23). Pretty clear here. Though speaking to the apostles, Jesus' apostolic followers could retain the sins of others and they were not forgiven.
6) When we say the Lord's Prayer – "…forgive us our trespasses as we forgive those who trespass against us" we are acknowledging God as our forgiver and we are asking for that forgiveness. It, therefore, would logically be the same with those who "trespass against us."
Life application: Context matters for proper doctrine, and doctrine matters for proper theology. Keep things in context.
Heavenly Father, help us to remember that when others come to us and ask for forgiveness, we are to forgive them for what they have done. Our petty offenses are nothing in comparison to what we have been forgiven by You. When we asked for forgiveness in Christ, You freely and abundantly provided it. In Christ, all are potentially forgiven, and when we ask for it, we are actually forgiven. What a display of love! Thank You, O God, for Jesus Christ our Lord. Amen.