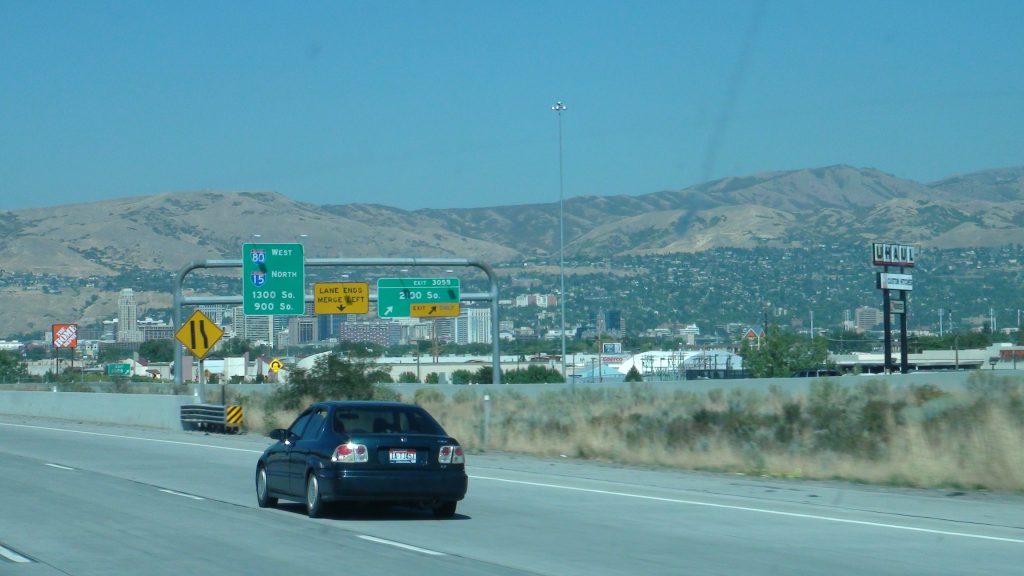 Salt Lake City
Thursday, 18 August 2022
And Peter said to him, "Aeneas, Jesus the Christ heals you. Arise and make your bed." Then he arose immediately. Acts 9:34
Note: You can listen to today's commentary courtesy of our friends at "Bible in Ten" podcast. (Click Here to listen)
You can also read this commentary, with music, courtesy of our friends at "Discern the Bible" on YouTube. (Click Here to listen), or at Rumble (Click Here to listen).
The previous verse told of Aeneas who was bedridden for eight years, being paralyzed. Now, Luke continues with, "And Peter said to him." Nothing has been said about this man being a believer. Rather, all it said was that Peter "came down to the saints in Lydda" in verse 32. Without any definitive answer to this either way, it continues with the words of Peter, saying, "Aeneas, Jesus the Christ heals you."
Peter addresses him by name and then notes the Source of the healing. It is "Jesus the Christ." The article is appropriately rendered here. Jesus (Hebrew: Yeshua) was not an uncommon name at the time in Israel. Therefore, to definitively identify Him, Peter calls Him "the Christ," meaning "the Messiah."
This is not unlike the account in Acts 3 where the man lame from birth was healed –
"Then Peter said, 'Silver and gold I do not have, but what I do have I give you: In the name of Jesus Christ of Nazareth, rise up and walk.' 7 And he took him by the right hand and lifted him up, and immediately his feet and ankle bones received strength." Acts 3:6, 7
Notice the differences though. In Chapter 3, Peter called him Jesus Christ of Nazareth. Being in Jerusalem, it would have been well known that Jesus of Nazareth was believed to be the Messiah by many. Therefore, to ensure that He was definitively identified, the place He was known to herald from was given. Here, that is unnecessary as someone in Lod would probably have no idea about where Jesus was identified with.
Instead, He is called Jesus the Christ. Secondly, nothing is said of Peter grabbing him and helping him up. The man had been bedridden for eight years, not his whole life. So, Peter knew that he would know what it was like to be strengthened in his legs and to walk. Therefore, he simply gives the command, saying, "Arise and make your bed."
The command for healing has been given, and a command to prove the healing and its long-term effects is stated. The idea is that not only is Aeneas healed, but that the bed was no longer needed except for times of sleeping. Hence it is to be folded up and taken away as a testament to the event. With that stated, it next says, "Then he arose immediately."
Aeneas must have felt the strength return to his legs and so without a moment of hesitation, he arose. It can be assumed that he immediately took care of his bed as directed and was happy to do so.
Life application: Nothing about the mental state of Aeneas is given. This is unlike what is recorded concerning the healing by Paul in Acts 14. There it says, "Paul, observing him intently and seeing that he had faith to be healed, 10 said with a loud voice, 'Stand up straight on your feet!' And he leaped and walked" (Acts 14:9, 10).
The information concerning Aeneas was already supplied in the previous verse where it says of Peter, "There he found a certain man named Aeneas." The indication is that something transpired between the two because, in this verse, Peter called him by name. Both men were at least prepared to be healed by the words of Peter or Paul.
What can be certain, however, is that if Aeneas was coming to faith, that faith came in full upon his healing. But what if Peter never was called to heal him? What if he left and Aeneas remained upon his bed? Would his state be something that proved God didn't care? The answer is, "No."
The healing of our physical bodies is a great thing. This is why we go to doctors. But a person who is permanently disabled is loved by God in the same way as someone who is whole. What God desires is a right heart within.
God is often glorified through sickness. Our weaknesses and failings allow us to rely on His grace. Also, our testimony of patience in suffering can actually lead people to want to know why we have such faith.
Such things as these are found in Scripture and they show us that sickness, oppression, and even torture or death can be used by God for His glory. It is our faith in His hand upon our lives that He is most pleased with. In the end, we shall receive a reward for this. As believers, we have a sure hope in Jesus Christ. Our faith in Him will receive its reward in due time. And so, let us be people of faith.
Lord God, help us to accept suffering, affliction, trials, and the like with grace. And we know already, because Your word tells us it is so, that Your grace is sufficient for us. We can live with a thorn in our flesh, but it will never be something that can remove Your hand of grace from upon us. Thank You that we are secure in Christ! Amen.