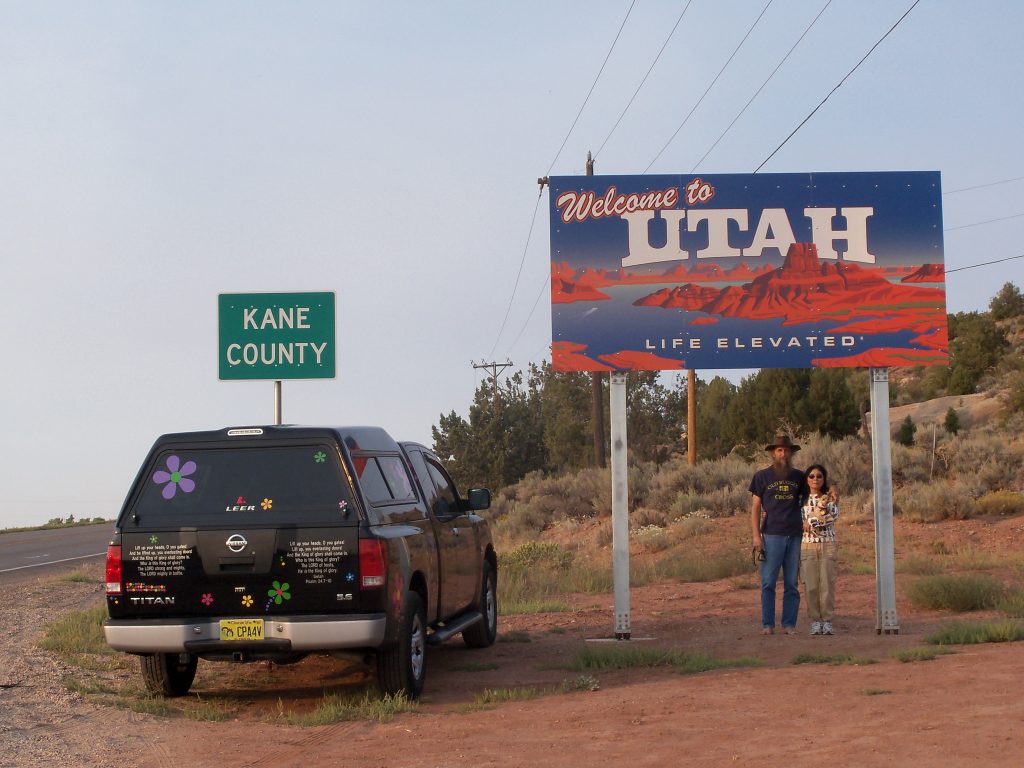 Utah.
Sunday, 31 July 2022
For I will show him how many things he must suffer for My name's sake." Acts 9:16
Note: You can listen to today's commentary courtesy of our friends at "Bible in Ten" podcast. (Click Here to listen)
You can also read this commentary, with music, courtesy of our friends at "Discern the Bible" on YouTube. (Click Here to listen), or at Rumble (Click Here to listen).
The previous verse noted the Lord telling Ananias that he was to go to Saul (Paul) exactly as he had been instructed. The Lord then noted, "for he is a chosen vessel of Mine to bear My name before Gentiles, kings, and the children of Israel." With that, Jesus continues, saying, "For I will show."
It is referring to Saul, and it speaks of how the Lord will reveal to him what will come to pass. Some of what he will be shown probably occurred within the immediate future. At times, as will be seen below, Saul would receive advanced notice of things lying just ahead. And what the Lord will show him is "how many things he must suffer."
Ananias had just said a moment earlier, "Lord, I have heard from many about this man, how much harm he has done to Your saints in Jerusalem. 14 And here he has authority from the chief priests to bind all who call on Your name" Acts 9:13, 14. The Lord is now instructing Ananias that what is coming upon Saul will be more in number, and often more in intensity, than anything Saul had done to any of those he persecuted.
Just as Saul persecuted his own people, so the Jews would (and to this day many through cursing and reviling still) do to him. But there was no safety when he was away from his own people. The Gentiles also often hounded him or misunderstood him, causing him to suffer even among them. An example of a great trial that lay ahead of him, and which he was shown in advance was coming, is found in Acts 20.
"And see, now I go bound in the spirit to Jerusalem, not knowing the things that will happen to me there, 23 except that the Holy Spirit testifies in every city, saying that chains and tribulations await me." Acts 20:22, 23
The trials, accusations, and imprisonments that lay ahead in Acts 20 were to be from both Jews and Gentiles. But this was par for the course in his life. He wrote to those at Corinth about the troubles he faced in some detail –
"Are they Hebrews? So am I. Are they Israelites? So am I. Are they the seed of Abraham? So am I. 23 Are they ministers of Christ?—I speak as a fool—I am more: in labors more abundant, in stripes above measure, in prisons more frequently, in deaths often. 24 From the Jews five times I received forty stripes minus one. 25 Three times I was beaten with rods; once I was stoned; three times I was shipwrecked; a night and a day I have been in the deep; 26 in journeys often, in perils of waters, in perils of robbers, in perils of my own countrymen, in perils of the Gentiles, in perils in the city, in perils in the wilderness, in perils in the sea, in perils among false brethren; 27 in weariness and toil, in sleeplessness often, in hunger and thirst, in fastings often, in cold and nakedness— 28 besides the other things, what comes upon me daily: my deep concern for all the churches. 29 Who is weak, and I am not weak? Who is made to stumble, and I do not burn with indignation?" 2 Corinthians 11:22-29
Saul's afflictions went on and on during his life, and even to this day, his epistles bring his name scorn and contempt. And this isn't just from those outside of the faith. Rather, it comes even from those in the church, particularly in the more liberal congregations. It is as if the insertion of his letters into Scripture is to be subject to the greatest scrutiny of all. And all of this was to be, as Jesus says, "for My name's sake."
Ananias was being told, right from the start, that Saul's life henceforth was to be as an offering to God in the name of Jesus. Saul, later in his life, acknowledges just this to Timothy –
"For I am already being poured out as a drink offering, and the time of my departure is at hand. 7 I have fought the good fight, I have finished the race, I have kept the faith. 8 Finally, there is laid up for me the crown of righteousness, which the Lord, the righteous Judge, will give to me on that Day, and not to me only but also to all who have loved His appearing." 2 Timothy 4:6-8
But this ill treatment towards Saul couldn't faze him because he had his eyes firmly on the prize which is found in Jesus Christ –
"But what things were gain to me, these I have counted loss for Christ. 8 Yet indeed I also count all things loss for the excellence of the knowledge of Christ Jesus my Lord, for whom I have suffered the loss of all things, and count them as rubbish, that I may gain Christ 9 and be found in Him, not having my own righteousness, which is from the law, but that which is through faith in Christ, the righteousness which is from God by faith; 10 that I may know Him and the power of His resurrection, and the fellowship of His sufferings, being conformed to His death, 11 if, by any means, I may attain to the resurrection from the dead." Philippians 3:7-11
Life application: In his first epistle, Peter shows that suffering for the faith is not something confined to the apostles. Rather, any who are in the faith can and should expect it at any given time –
"Beloved, do not think it strange concerning the fiery trial which is to try you, as though some strange thing happened to you; 13 but rejoice to the extent that you partake of Christ's sufferings, that when His glory is revealed, you may also be glad with exceeding joy. 14 If you are reproached for the name of Christ, blessed are you, for the Spirit of glory and of God rests upon you. On their part He is blasphemed, but on your part He is glorified. 15 But let none of you suffer as a murderer, a thief, an evildoer, or as a busybody in other people's matters. 16 Yet if anyone suffers as a Christian, let him not be ashamed, but let him glorify God in this matter." 1 Peter 4:12-16
The term "Christian" as used by Peter is not limited to the addressees of his epistle, meaning Jewish believers. It is intended for any who follow Christ. In aligning oneself with Jesus, a person – by default – is aligned against the system of this world. Those who belong to this world cannot fully appreciate what it means to be a Christian, and their thinking may even be wholly opposed to the message of Christ.
This is especially so because the gospel not only applies exclusively to those who have believed, but it actively calls out that any who have not believed are enemies of God and they stand condemned. When this truth is understood by those who do not believe, it brings with it a great deal of enmity. This is why the pope today refuses to acknowledge that unbelievers are condemned. It is certainly why adding Mary into RCC theology occurred as well. In having more than one mediator, the message is no longer exclusive.
It is hard to acknowledge to those you are witnessing to that what they believe will only lead to condemnation. This is especially so when there are unbelieving family members involved. "How dare you condemn my dead mother!" But it is the Bible that makes the claim, and therefore we cannot equivocate on what it says. And this is what then leads to persecution and suffering to whatever degree. Those who hear are often willing to go to great extremes, even persecution of those who convey the message, in order to deny the truth of God's exclusive path to salvation.
Lord God, help us to be strong in our faith and to stand fast on the truth of what Jesus has done. May we never deny that He alone is the answer to our disconnect with You. Help us to be bold and firm in our faith, even in the face of persecution, suffering, or death. Amen.