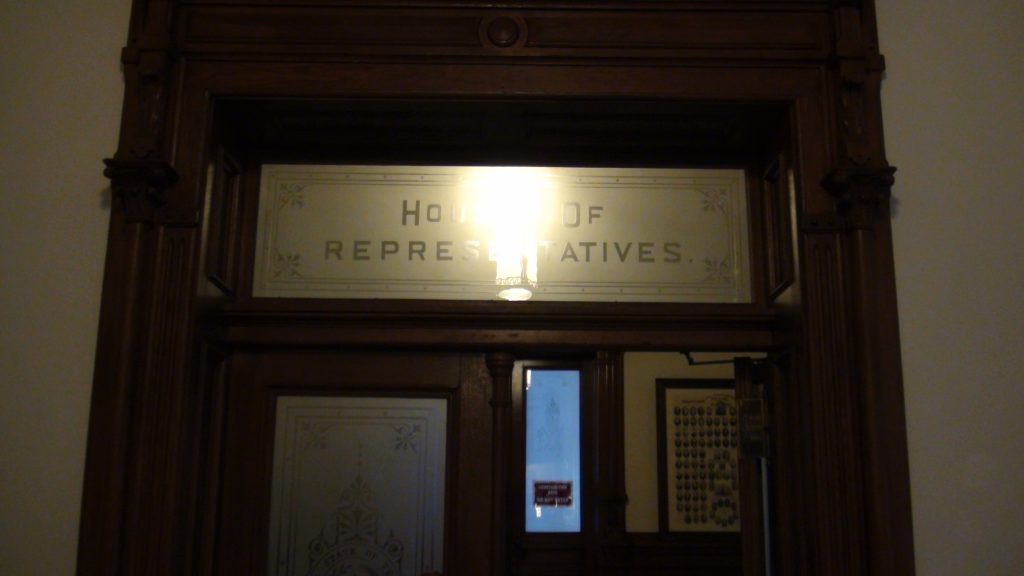 Texas State House of Representatives.
Saturday, 11 June 2022
And the multitudes with one accord heeded the things spoken by Philip, hearing and seeing the miracles which he did. Acts 8:6
Note: You can listen to today's commentary courtesy of our friends at "Bible in Ten" podcast. (Click Here to listen)
You can also read this commentary, with music, courtesy of our friends at "Discern the Bible" on YouTube. (Click Here to listen), or at Rumble (Click Here to listen).
The previous verse found Philip having gone down to the city of Samaria and preaching Christ to them. With that, Luke now records, "And the multitudes with one accord." The meaning is that with the preaching of Philip, there is a united response.
This is something that is not unusual. When a multitude is presented with something, if one pays heed, those around him will too. Eventually, the entire multitude will respond in the same way. It may be a favorable response or one which is unfavorable, but either way, it is how things often transpire. In this case, Luke notes that this large crowd unitedly "heeded the things spoken by Philip."
The first verb is imperfect and the second is a present participle. More rightly, it says that they "were giving heed to the things being spoken by Philip." Luke draws his reader into what was occurring and presents it clearly and precisely. There is an active element to what is being presented.
Philip was there preaching to the people. As he spoke, another ear turns to listen, and then another, and soon the whole crowd is engaged as he continues to speak. With that set before us, Luke next describes the ongoing scene as the people were "hearing and seeing the miracles which he did."
More correctly, the word translated as "miracles" signifies "signs." Also, the final verb is a present participle. They were "hearing and seeing the signs which he was doing." Everything is presented for the reader's mind to participate in what is said. Philip is performing signs that point to the truth of his presentation of Jesus as the Messiah, and while he is doing these things, those watching are engaged in the process, carefully paying attention. With this in mind, Luke will next explain what the signs Philip is performing are.
Life application: At times, it is better to have a small audience that is personal in order to convey one's intent. However, there are times when a person is skilled enough in speaking or in performing that going into a public space will have the most impact. One has to decide what his own level of skill and confidence is in order to know if he will be able to effectively hold captive a large gathering.
Additionally, it must be considered whether one's message is going to be received favorably or not. If it will be, that is a bonus. But if the people are not sympathetic to the words being presented, he may end up like Stephen instead of Philip. A message may also be received favorably at the beginning, but then it gets redirected in some manner so that the mood of the crowd changes. This is what will happen to Paul and Barnabas while they are in the city of Lystra (Acts 14).
One must be able to quickly adapt to a changing crowd, or the message may go from being received favorably to one where a shower is needed because of all the tomatoes being thrown. Regardless of the size of the crowd though, it is right that we do our best to tell those we encounter about Jesus. This should be a main goal of each person who has been saved by Him. Whether by handing out a tract, inviting someone to church, or actively speaking about Him, let us do our best to always convey this message of hope.
Lord God, help us to be bold in our willingness to speak out the gospel message to others. It is Your powerful message that can save, but it will not do so if it is not shared. Help us in this so that the people we encounter will at least be given the chance to respond. To Your glory, Amen.