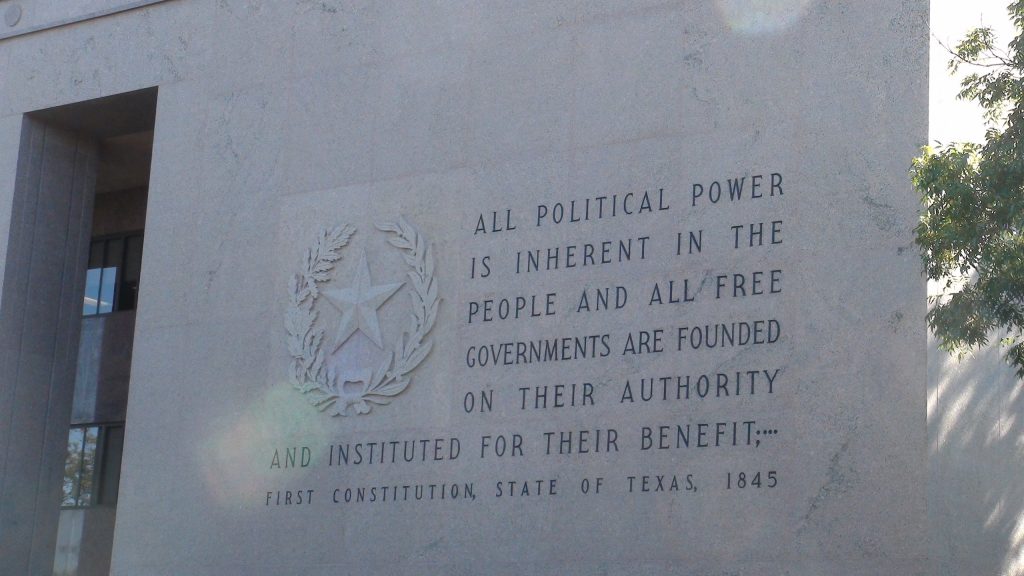 Someone please remind the people in DC about this concept.
Tuesday, 26 April 2022
At this time Moses was born, and was well pleasing to God; and he was brought up in his father's house for three months. Acts 7:20
Note: You can listen to today's commentary courtesy of our friends at "Bible in Ten" podcast. (Click Here to listen).
You can also read this commentary, with music, courtesy of our friends at "Discern the Bible" on YouTube. (Click Here to listen), or at Rumble (Click Here to listen).
Stephen's previous words referred to the king of Egypt's treacherous instructions against the people of Israel. This included, "making them expose their babies, so that they might not live." With that thought introduced, he next says, "At this time Moses was born."
The word translated as "time" signifies a fitting season, as if the opportune moment. In this, Stephen is certainly indicating that God planned it out that this would be the proper time for the events leading up to the Exodus to take place, according to His promise to Abraham hundreds of years earlier.
It is at this fitting and opportune time that Moses was born. Moses means "He who draws out." It is based upon his being drawn out of the Nile, but it certainly is a prophetic anticipation of him being the one to draw out the word of God (the law) to then pass it onto the people. In this, he is a type, or picture, of the coming Christ – the Word of God – who draws out the will of God through His word in order to fulfill it. These things are more fully explained in the Superior Word sermons that begin in Exodus and progress through Deuteronomy.
As for Stephen, his words continue with, "and was well pleasing to God." The word translated as "well pleasing" is asteios, and it is only found here and in Hebrews 11:23 where it also speaks of Moses. The word comes from astu, a city. And so, it literally means "belonging to the city." This is because a city is considered a place of polished manners and living. Thus, one could paraphrase the word as "he was a city dweller," and the sense may be brought out.
The idea of him being pleasing "to God" is both superlative and idiomatic. It refers to anything that is beautiful, grand, lofty, and so on. Albert Barnes explains this –
"Thus, Psalm 36:7, 'mountains of God,' mean lofty mountains; Psalm 80:11, 'cedars of God,' mean lofty, beautiful cedars. Thus, Nineveh is called 'a great city to God' (Jonah 3:3, Greek), meaning a very great city. The expression here simply means that Moses was 'very fair,' or handsome."
With this understood, Stephen finishes with, "and he was brought up in his father's house for three months."
Because of the elegant nature of the child, the parents were emboldened and, as it says in Hebrews 11, "they were not afraid of the king's command." The two aspects, that of the beauty of the child, and that of the parents not caring about obeying an immoral command, combined into their determination to hide the child. In the Hebrews reference, it is ascribed to them as an act of faith. He was protected during these early months because of this.
Life application: Hebrews 11 describes this same event, saying that what the parents did was an act of faith. In this, they were recorded in the Bible's Hall of Fame of Faith for their deed. Though the things we do will not be recorded in the Bible, they will be remembered by God. Those that are of faith will receive their reward. Those that are not, will not.
If a pastor mandates tithing in his church, there is no faith in the giving. It is considered an obligation and the congregants, rightly or wrongly, will give (or not give) based on his words. Only if a person knows that tithing is not a New Covenant precept is he freed from this legalistic nonsense. His giving, then, can be considered an act of faith.
In other words, when a pastor mandates tithing – something contrary to the word of God – he denies his congregants who are uneducated in the word the blessing of rewards for their giving. This is all the more poignant when Paul, speaking of eating various foods, says, "for whatever is not from faith is sin." Though referring to foods, the precept is universal in its scope.
We are to live our lives in faith. When we give, it is to be because we have faith in the giving, not because of a legalistic mandate that is not to be found in Scripture. The law mandated tithing. Those who did not tithe were guilty before the law. Now that Christians are not under law, but under grace, to be forced to tithe removes faith from the process.
Think about this as a simple example for everything you do. What you do, do in faith that you are in the presence of God and that He is evaluating your life and actions as such. In all your ways, acknowledge Him, and He shall direct your paths.
Glorious God, thank You that we can live our lives in faith by simply acknowledging You in our thoughts. May we consider our actions, knowing that You are there, and You are with us. As we go forth with this attitude, direct our paths accordingly. Thank You that there can be such an intimate fellowship between us. Thank You for this, O God. Amen.