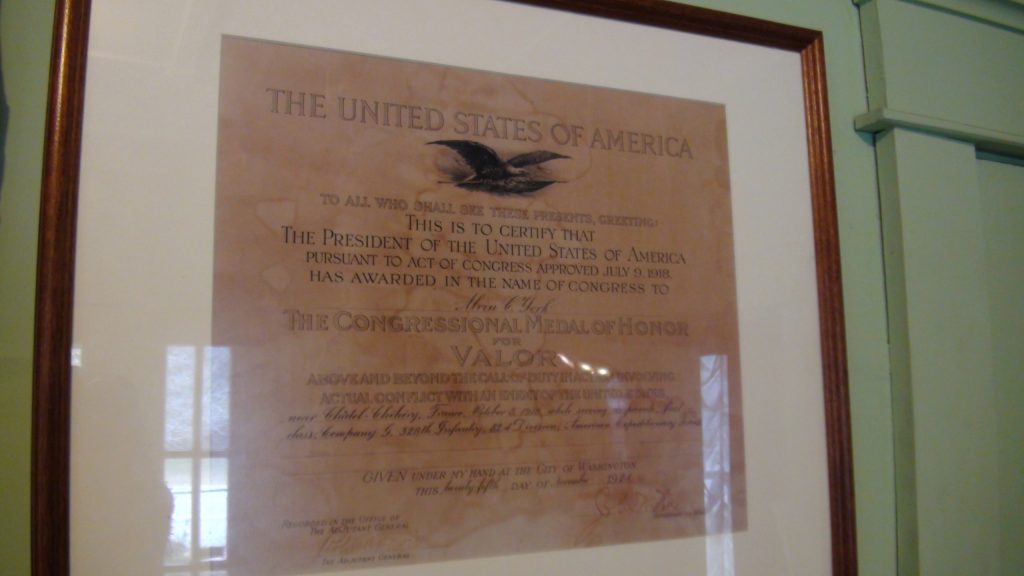 Designation of the US Medal of Honor.
Saturday, 12 February 2022
"While it remained, was it not your own? And after it was sold, was it not in your own control? Why have you conceived this thing in your heart? You have not lied to men but to God." Acts 5:4
Note: You can listen to today's commentary courtesy of our friends at "Bible in Ten" podcast. (Click Here to listen)
You can also read this commentary, with music, courtesy of our friends at "Discern the Bible" on YouTube. (Click Here to listen), or at Rumble (Click Here to listen).
The account of Ananias and his deceitfulness continues. Peter has poignantly told him that what has happened is a result of Satan filling his heart and causing him to lie to the Holy Spirit. He was looking for attention and accolades while making a claim that was untrue. Now, to show how ridiculous what he has done truly is, Peter continues to address him, saying, "While it remained, was it not your own?"
The Greek bears a play on words which is also a common Hebraism. In essence, it says, "Remaining, did it not remain to you?" It is an emphatic way of stating a truth, by repeating while also changing the form of the verb.
In this, Peter was telling Ananias that what he possessed was his and he alone had charge over it. Therefore, if he gave one quarter, one half, three quarters, or all of it, the amount was solely up to him. Because of this, to lie about the amount could only be a perverse display of pride. It had nothing to do with necessity. And more, Peter continued with, "And after it was sold, was it not in your own control?"
It is the same basic thought, repeated once again. It was his, and even after selling it, the money was his. There was no need to lie about his own possession. And so, the repetition is an emphatic way of showing Ananias how stupid and deceitful what he had done truly was. There was no threat to his financial security, there was no compulsion to give even one penny, and what he did give was solely up to him. The sin of pride had stepped in and made him long for an undeserved recognition. Because of this, Peter asks, "Why have you conceived this thing in your heart?"
Peter asks the question, but James later provides the answer –
"Blessed is the man who endures temptation; for when he has been approved, he will receive the crown of life which the Lord has promised to those who love Him. 13 Let no one say when he is tempted, "I am tempted by God"; for God cannot be tempted by evil, nor does He Himself tempt anyone. 14 But each one is tempted when he is drawn away by his own desires and enticed. 15 Then, when desire has conceived, it gives birth to sin; and sin, when it is full-grown, brings forth death." James 1:12-15
Ananias was drawn away by his own desires, and his actions have formed a lesson for the church to consider. The evil in him was not from God, but was formed from the lies of Satan. It then sprang from the flesh of his own self, and he proceeded down the perverse path from there. With that set forth for him to consider, Peter finishes with, "You have not lied to men but to God."
In just the previous verse, Peter said that he had lied to the Holy Spirit. Now he says that he has lied to God. Unless Peter is theologically confused, which he is not, he is stating that the Holy Spirit is – in fact – God.
The restating of this from "Holy Spirit" to "God" also appears to be another evidence that Ananias was probably a saved believer. It appears to be implied that he had received the Holy Spirit and had misunderstood the significance of that event. Peter is schooling him on the fact that in receiving the Holy Spirit, one has received the Spirit of God, who is God.
The working of the Godhead is realized in each person that comes to a saving knowledge of Christ, and from there, care needs to be taken to conduct one's life properly in that sanctified state henceforth. Ananias had not done so and had discredited that glorious name by which he was sanctified.
Life application: One mark that is often evident among cults is that of the leaders exacting huge sums of money from those who follow. It may be that they are required to give up everything to join.
Within the church, there are ten thousand permutations of what it means to give. Some churches have annual sermons on tithing. Some mention tithing at the end of almost every sermon, just before the plate is passed.
Pressure to give may come in a variety of ways, or subtle hints of people not doing enough may be spoken out in order to shame people into giving more. Peter's words dispel any idea that the property of an individual belongs to the church. Until it is given, it belongs to the person alone.
Paul's words in the epistles then give the directions for proper giving. This is it, so if you can remember these two verses, you will satisfactorily handle your financial affairs in relation to giving to the church you attend –
"So let each one give as he purposes in his heart, not grudgingly or of necessity; for God loves a cheerful giver." 2 Corinthians 9:7
"Let him who is taught the word share in all good things with him who teaches." Galatians 6:6
"Not grudgingly or of necessity" means giving is to be an act of the freewill that makes the person happy. If he isn't happy in giving, he should not give. And it should only be what he purposes in his heart. "All good things" does not necessarily mean money. It simply means to share in what is good with one's teacher. Whether that means a compliment, a cookie, or an invite over for dinner is solely up to the individual.
That is it. Beyond that, no person should ever feel pressured into giving. It should be from a willing heart, and it should be because it blesses the giver.
Lord God, thank You for Jesus who has done all things for us. Help us to decide what we can do in return for the grace we have been granted, and then let us live out our lives in that manner, glorifying You with our deeds and actions. May it be so. Amen.