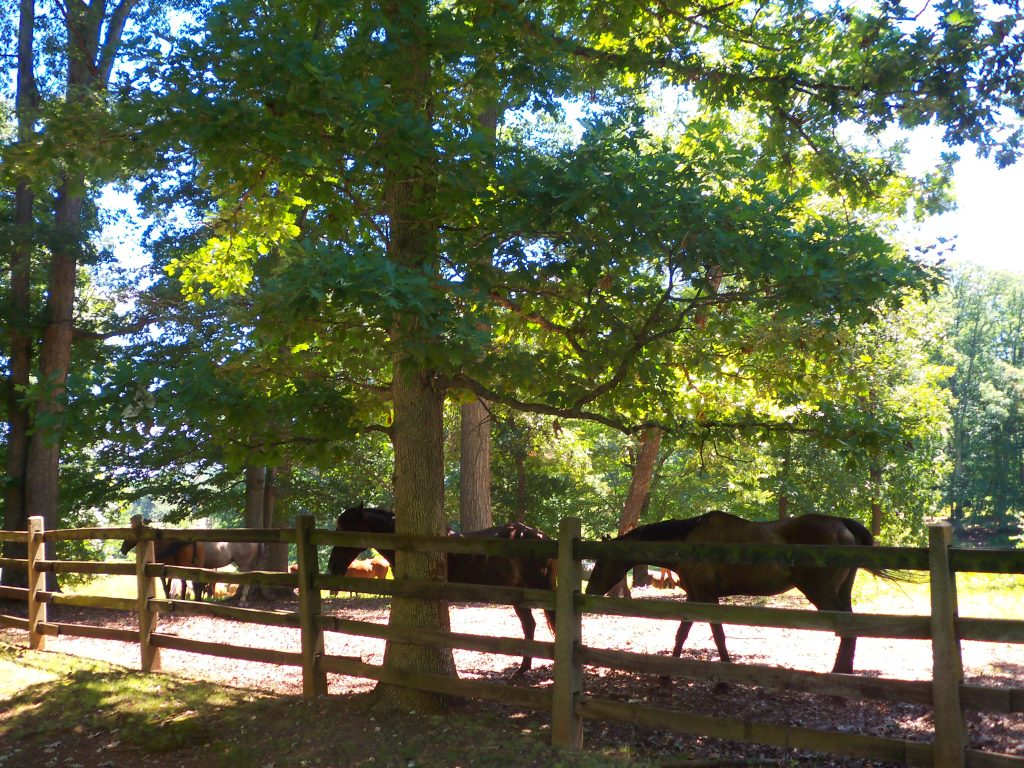 Horses.
Friday, 14 April 2023
Paul wanted to have him go on with him. And he took him and circumcised him because of the Jews who were in that region, for they all knew that his father was Greek. Acts 16:3
Note: You can listen to today's commentary courtesy of our friends at "Bible in Ten" podcast. (Click Here to listen).
You can also read this commentary, with music, courtesy of our friends at "Discern the Bible" on YouTube. (Click Here to listen), or at Rumble (Click Here to listen).
The words now continue to refer to Timothy who was introduced in Acts 16:1. Of him, it next says, "Paul wanted to have him go on with him."
Nothing says how this came about. It could have been Paul wanting to take more people as assistants. It might be Paul recognizing Timothy's character and ability to share the gospel. It even might be Timothy who initiated the idea, asking if he could accompany them on their journeys. The reason is less important than the fact that Paul agreed with Timothy's character and that his presence would benefit their journey. Because of this, Luke next records, "And he took him and circumcised him."
This seems to fly in the face of Paul's letter to those in Galatia. In that letter, Paul completely dismisses the necessity for circumcision. He says –
"Yet not even Titus who was with me, being a Greek, was compelled to be circumcised." Galatians 2:3
"Stand fast therefore in the liberty by which Christ has made us free, and do not be entangled again with a yoke of bondage. 2 Indeed I, Paul, say to you that if you become circumcised, Christ will profit you nothing. 3 And I testify again to every man who becomes circumcised that he is a debtor to keep the whole law. 4 You have become estranged from Christ, you who attempt to be justified by law; you have fallen from grace. 5 For we through the Spirit eagerly wait for the hope of righteousness by faith. 6 For in Christ Jesus neither circumcision nor uncircumcision avails anything, but faith working through love." Galatians 5:1-6
This event appears to contrast with the decision of the council recorded in Acts 15. The entire point of calling the council was because the Judaizers wanted the Gentiles to be circumcised according to Moses and to observe the law. That was rejected by the council. As these things are true, there must be a reason for the circumcision of Timothy. And sure enough, that reason is given in the next words, "because of the Jews who were in that region."
The Jews were opposed to Paul every step of the way. Timothy being uncircumcised would only exacerbate the problems Paul faced. Timothy, and in turn Paul and those with him, would be faced with more strife and hostility than would otherwise arise because of the enmity of the Jews. The precept follows with Timothy as it was stated by Paul in 1 Corinthians 9 –
"For though I am free from all men, I have made myself a servant to all, that I might win the more; 20 and to the Jews I became as a Jew, that I might win Jews; to those who are under the law, as under the law, that I might win those who are under the law; 21 to those who are without law, as without law (not being without law toward God, but under law toward Christ), that I might win those who are without law; 22 to the weak I became as weak, that I might win the weak. I have become all things to all men, that I might by all means save some. 23 Now this I do for the gospel's sake, that I may be partaker of it with you." 1 Corinthians 9:19-23
Paul's thoughts concerning the circumcision of Timothy, while leaving Titus and all other Gentiles uncircumcised, came down to the issue of Timothy's maternal heritage. His mother being a Jewess. This would mean nothing in and of itself "for they all knew that his father was Greek."
Timothy was not circumcised because of this. His father was a Gentile and Timothy was raised without being circumcised. And yet, he was raised knowing the Scriptures, customs, and ways of the Jews. Paul's modus operandi was to always go to the synagogue of the Jews first. This would not have been possible for Timothy, and indeed the entire cohort, if Timothy was uncircumcised.
The whole thought comes down to, "What is the most productive way of evangelizing the people we meet?" As Charles Ellicott rightly says, "The act was spontaneous, and men may rightly concede as a favour, or as a matter of expediency, what they would be justified in resisting when demanded as a matter of necessity."
Timothy's Jewish mother offered him an exceptional chance to be a participant in the evangelization of the Jews. But without circumcision, that could never occur. On the other hand, Paul completely resisted the circumcision of Titus because there would be no benefit for him, for Paul, for the sake of the Jews, and most importantly, for the preaching of the gospel. In fact, it would negate the gospel. Such is not the case with Timothy. There was nothing of harm and everything to be gained from performing this expedient measure upon him.
Life application: The key point of what is seen in this verse is the furtherance of the gospel. Even today, there are males born to Jewish mothers that have not been circumcised. They have a right to perform aliyah, moving to Israel, because of their maternal heritage, but if they were not circumcised, this would be a problem.
The same would be true with that person being a believer in Christ and wanting to evangelize the Jews. This is his burning desire, but if he were not circumcised, it would immediately put up an almost impenetrable wall between him and the Jews he talked to. And so, without ever considering law observance, being circumcised would be the natural course of action to take in order to meet the Jews he was evangelizing on their own level.
The fact is that Timothy was saved already. He had not observed the law. He was admitted into the fellowship of believers. He surely participated in the Lord's Supper. He was probably baptized upon belief (though this is not stated, it can be inferred). Therefore, his uncircumcised state has nothing (zero, zip, nada) to do with his salvation or continued salvation. That alone tells us all we need to know.
Now that he is going out into the mission field with Paul, an expedient measure is taken to help with their evangelistic efforts. It is for this, and for no other reason, that Timothy is now being circumcised. Don't be led astray by people who use this verse (and they are out there) to "prove" you must be circumcised in order to be saved. Timothy was already saved. Nothing can be added to the fully efficacious work of Jesus Christ in making that happen – not in Timothy and not in you.
Heavenly Father, may we think clearly and rationally about our state in Christ. May we never attempt to "add" to our justification through our own works. Help us to stand on the purity of the gospel that we are saved by grace through faith in the finished, final, full, and forever work of Jesus Christ our Lord. Amen.