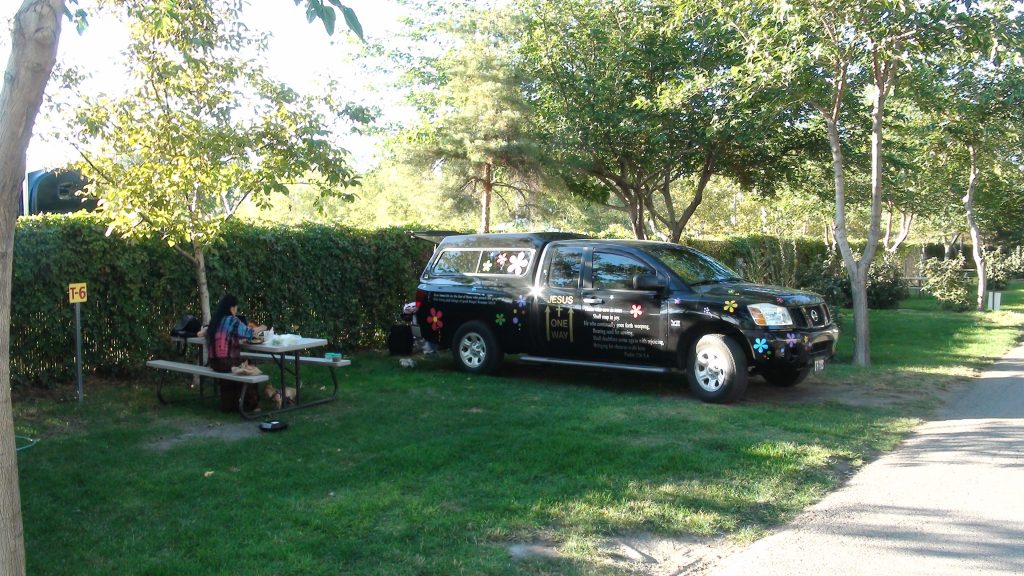 Stopping for the night in Salt Lake City.
Tuesday, 25 October 2022
But I said, 'Not so, Lord! For nothing common or unclean has at any time entered my mouth.' Acts 11:8
Note: You can listen to today's commentary courtesy of our friends at "Bible in Ten" podcast. (Click Here to listen)
You can also read this commentary, with music, courtesy of our friends at "Discern the Bible" on YouTube. (Click Here to listen), or at Rumble (Click Here to listen).
The previous verse referred to the voice saying to Peter, "Rise, Peter; kill and eat." In response to that, Peter now says, "But I said, 'Not so, Lord!'" These are just the words Peter spoke. He recognized the authority in the voice and responded with the word "Lord," thus confirming that authority. And yet, he appealed for it not to be.
He was a Jew and was observant to their laws as set forth by Moses. To confirm this, he continues with, "For nothing common or unclean has at any time entered my mouth."
Here Peter makes a few small changes to what he said, but the substance is the same:
"For I have never eaten anything common or unclean." Acts 10:14
"For nothing common or unclean has at any time entered my mouth." Acts 11:8
He acknowledges to those he is speaking that he clearly presented himself as a law-observant Jew to the voice from heaven. If this was a test of his faithfulness to Moses, he would have passed with flying colors. Hence, they had no reason to question his careful attention to that particular matter. He will continue to explain what occurred in the verses ahead, defending his actions based on the circumstances that surrounded them.
Life application: At this point, the people who understood how the law worked must have been wondering what was going on. James, an observant Jew at the time of Christ, did understand the ramifications of sinning under the law –
"For whoever shall keep the whole law, and yet stumble in one point, he is guilty of all." James 2:10
The voice from heaven had directed something that would be considered a point of stumbling under the law. How could it be that the voice could direct an observant Jew to do something like this unless it was just a test of his faithfulness to the law? They must have rationalized in their minds that this was surely the case.
But as the narrative progresses, it will become evident that what was directed was an object lesson concerning Gentile inclusion in the New Covenant. As Gentiles were never under the law, and as they are included in the New Covenant apart from the law, then it must be that the New Covenant is not based upon law observance.
For them, this would be a difficult thing to even imagine. But it is they who must adapt to what is being conveyed. When the author of Hebrews writes about the state of the law after the introduction of the New Covenant, he is clear and precise in what that means. And yet, to this day, both Judaizers and others who supposedly claim to be Christians adamantly reintroduce law observance into their flawed theology. But Hebrews says otherwise –
"For on the one hand there is an annulling of the former commandment because of its weakness and unprofitableness, 19 for the law made nothing perfect; on the other hand, there is the bringing in of a better hope, through which we draw near to God." Hebrews 7:18, 19
"In that He says, 'A new covenant,' He has made the first obsolete. Now what is becoming obsolete and growing old is ready to vanish away." Hebrews 8:13
"Previously saying, 'Sacrifice and offering, burnt offerings, and offerings for sin You did not desire, nor had pleasure in them' (which are offered according to the law), 9 then He said, 'Behold, I have come to do Your will, O God.' He takes away the first that He may establish the second." Hebrews 10:8, 9
The words are written, and they do not reflect well on those who have rejected the grace of God in Christ. His lifeless body on the cross of Calvary is a testament to the law's fulfillment and ending. His resurrection is a confirmation that it is so. A New Covenant now exists. Trusting in personal righteousness before God based on law observance disgraces the Lord's cross, and it rejects the significance of His resurrection. Be wise, give up on your self-righteousness and come to God through Jesus.
Lord God, Thank You for the burden that has been lifted from us because of Jesus. We were without hope, stuck in a state of constant fear of death. But now, we have the victory in Him! Thank You for allowing us to return to You covered by His precious blood. Praises to You forever and ever! Amen.