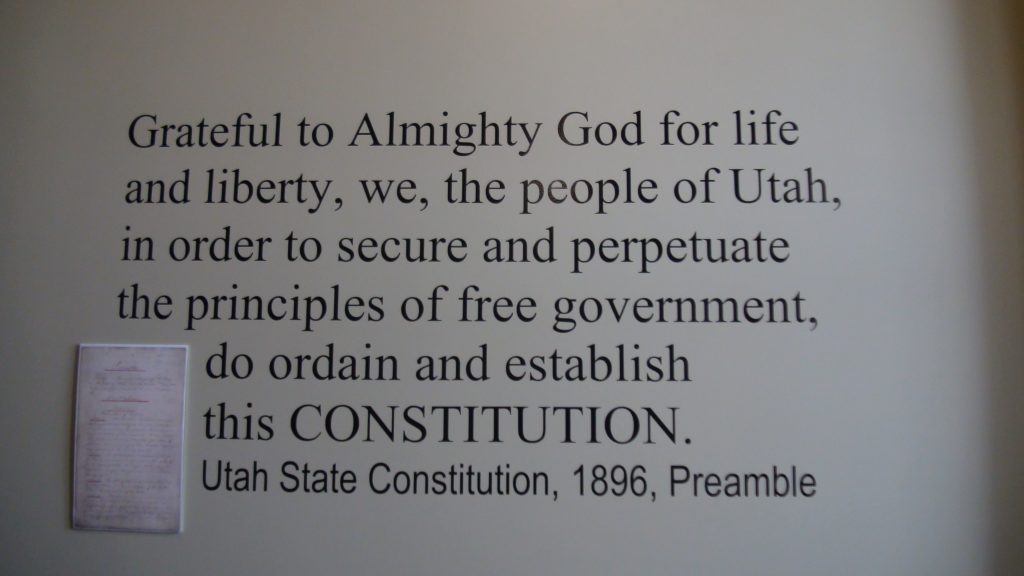 Acknowledgement in State Constitution.
Thursday, 1 September 2022
Now send men to Joppa, and send for Simon whose surname is Peter. Acts 10:5
Note: You can listen to today's commentary courtesy of our friends at "Bible in Ten" podcast. (Click Here to listen)
You can also read this commentary, with music, courtesy of our friends at "Discern the Bible" on YouTube. (Click Here to listen), or at Rumble (Click Here to listen).
In the previous verse, Cornelius was told that his prayers and alms had come up for a memorial before God. Because of this, he is told, "Now send men to Joppa."
The encounter and the directions are not unlike that which were given in Chapter 9 –
"Now there was a certain disciple at Damascus named Ananias; and to him the Lord said in a vision, 'Ananias.'
And he said, 'Here I am, Lord.'
11 So the Lord said to him, 'Arise and go to the street called Straight, and inquire at the house of Judas for one called Saul of Tarsus, for behold, he is praying. 12 And in a vision he has seen a man named Ananias coming in and putting his hand on him, so that he might receive his sight.'" Acts 9:10-12
This time, however, instead of a believing Jew receiving instructions to go to an unbelieving Jew to have his eyes opened, it is a Gentile being told to send men to a believing Jew so that the sender may have his heart rightly turned to God. It is obvious, even before the next clause, that it is Peter who is to be summoned. The account of him in Joppa was just referred to in the last verse of Chapter 9. That thought is confirmed with the words, "and send for Simon."
Here, his original Jewish name is given. It is what he was known as until Jesus designated him Peter as is recorded in the gospels (see Matthew 16:17-19, Mark 3:16, and Luke 6:14). After that, Luke records, "whose surname is Peter."
Whatever "surname" meant in the past, it now means a hereditary name common to all members of a family. In this case, his surname would be his father's name, Bar-Jonah, or "son of Jonah," seen in Matthew 16. Hence, this more rightly reads, "who is named Peter," or "who is called Peter."
Cornelius has been directed to specifically call for Simon who is called Peter. This is to avoid any confusion between him and the man he is staying with, Simon the tanner. Rather than this messenger telling Cornelius the message of Jesus, the responsibility is given to an apostle of Jesus. But more, it is given to Simon Peter. There is a reason for this that will be explained later in the passage.
Life application: A responsibility was laid upon the apostles. That expanded to the disciples as the apostolic age continued and eventually ended. The message of Jesus Christ is a message that has been given to us to share. Angels do not convey it to men, and it would be contradictory for us to think that such would be the case.
Paul says that "faith comes by hearing, and hearing by the word of God" (Romans 10:17). It is true that someone may pick up a Bible or a tract with the gospel and read it and then come to faith. But someone had to translate the Bible, it had to be published, it had to be purchased, it had to be given, and so on.
The responsibility for people to come to a saving knowledge of Jesus Christ rests upon us. Just before Paul's words of Romans 10:17, he said –
"How then shall they call on Him in whom they have not believed? And how shall they believe in Him of whom they have not heard? And how shall they hear without a preacher? 15 And how shall they preach unless they are sent?" Romans 10:14, 15
People need to hear the word. The word will not get out unless people get involved in the process. Yes, it is good to support preachers, but it is equally as good for any and all saved believers to also join in the process. As the psalm says, "Let the redeemed of the Lord say so" (Psalm 107:2). Open your mouth and speak. Carry a Bible and pass it on. Have tracts available to share. Be a participant in the great thing God has done and continues to do, even to this day. If not you, then who?
Lord God, how marvelous it was on the day we heard the good news about what Christ had done for us. Someone took the time to share that news, and we were blessed to be included in Him because of it. Help us to carry that thought with us always. Help us to be responsible with our time and abilities by now being included in those who share this wonderful message of hope and truth. Amen.