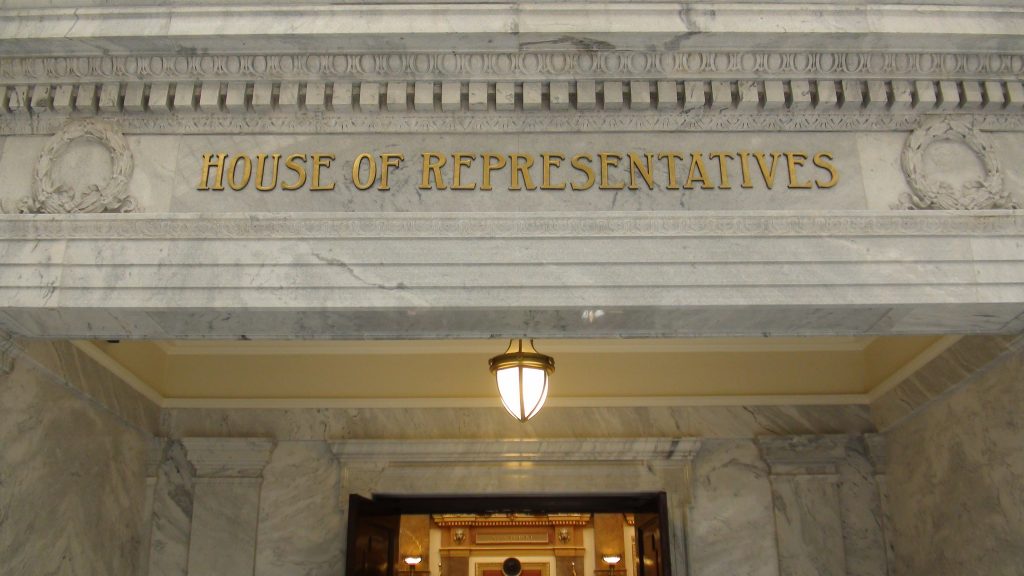 Utah House of Representatives.
Monday, 26 September 2022
So Cornelius said, "Four days ago I was fasting until this hour; and at the ninth hour I prayed in my house, and behold, a man stood before me in bright clothing, Acts 10:30
Note: You can listen to today's commentary courtesy of our friends at "Bible in Ten" podcast. (Click Here to listen)
You can also read this commentary, with music, courtesy of our friends at "Discern the Bible" on YouTube. (Click Here to listen), or at Rumble (Click Here to listen).
The previous verse noted Peter's words which questioned Cornelius as to why he had been sent for. With that, it now says, "So Cornelius said, 'Four days ago I was fasting until this hour.'" Some texts (and thus some translations) say, "Four days ago to this hour, at the ninth hour." As such, there is nothing noted about him fasting and the explanation of the hours of the day is slightly altered.
Either way, the point is that Cornelius is recounting that it was four days prior to the current day when the events that started the matter began to occur. Regardless of the text used, it literally says, "from the fourth day." Cornelius is reckoning backward from the day in which he is now speaking.
Whether he fasted or not doesn't change the overall message. One would think that the note about fasting would more likely be dropped out by accident than inserted without justification, but either way, Cornelius continues, saying, "and at the ninth hour I prayed in my house."
This would be in accord with his nature which was described in verse 10:2. There it said that he "prayed to God always." It was during the time while he was in prayer, that he says, "and behold, a man stood before me."
Verse 4:3 said, "About the ninth hour of the day he saw clearly in a vision an angel of God coming in." His words to Peter about it being the ninth hour are supported by this. And more, the angel (Greek: messenger) is now described as being a man. This does not mean he is not an angel. The angel Gabriel is described as a man in Daniel 9:21.
As such, it could be an angel, or it could be a man (such as Enoch or Elijah who stand before the Lord to this day). Either way, the text clearly identifies him as a messenger of God. And more, Cornelius says he was "in bright clothing."
The word here is not the same as that used for Jesus' garments at the transfiguration. It was used, however, to describe the "gorgeous robe" that was placed upon Jesus in Luke 23:11 during His trial before Herod. The word is lampros. It signifies that which is radiant. It is used by James to describe a person dressed in fine clothes, and it is used five times in Revelation to describe various things (see Revelation 15:6, 18:14, 19:8, 22:1, and 22:16).
Life application: Cornelius' description of the garments of the messenger from God is the same used of the seven angels who are "clothed in pure bright linen" in Revelation 15:6 and of those who are the bride of the Lamb in Revelation 19:8. There it says that they are arrayed in "fine linen, clean and bright."
As such, this does not answer if the messenger from God is an angel or a man. Either way, he came to Cornelius with a message that changed his life, and it has been documented to show us how the inclusion of the Gentiles into the church was brought about. It is true that the Ethiopian eunuch has already been included in it, but Peter was not there to validate that. The account now includes Peter to specifically ensure that it is fully agreed upon that Gentiles can be included in the church and that they are not bound by adherence to the law before being accepted by the Spirit.
What is wonderful to consider is that someday the redeemed of the Lord will be clothed in magnificent garments. This signifies the righteousness of Christ that has been imputed to us. When we consider what lies ahead, we must consider that it was all because the Lord first acted to redeem us. May we never forget that we have been brought back to God by God in the giving of His Son for us. Let us remember the great cost that was needed for our reconciliation. May we forever and ever hail the Lamb of God, our Lord Jesus Christ, for what He has done.
Lord God, thank You that You have brought us back to Yourself. May we never assume that it is because of our goodness, but because of Your great love, grace, and mercy that we have been reconciled to You. Thank You. Great things You have done! Hallelujah and amen.