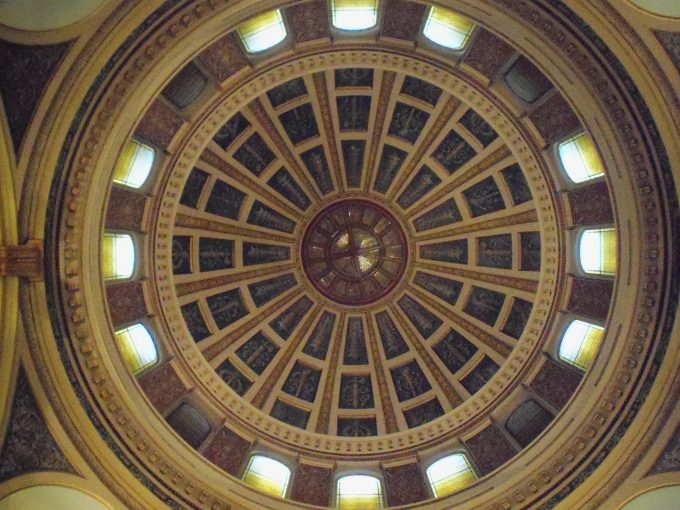 Wednesday, 21 March 2018
And also if anyone competes in athletics, he is not crowned unless he competes according to the rules. 2 Timothy 2:5
Paul now changes his comparison from the soldier to an athlete to continue to open Timothy's mind to proper Christian life. He says, "And also if anyone competes in athletics." The word is found only in this verse (twice), athleó. It means to wrestle; to compete as an athlete. One can see the germ of our modern word "athletics" in it. Paul returns to what is an obvious favorite metaphor of his, that of the Grecian games. He uses it elsewhere, such as in 1 Corinthians 9 –
"Do you not know that those who run in a race all run, but one receives the prize? Run in such a way that you may obtain it. 25 And everyone who competes for the prize is temperate in all things. Now they do it to obtain a perishable crown, but we for an imperishable crown. 26 Therefore I run thus: not with uncertainty. Thus I fight: not as one who beats the air. 27 But I discipline my body and bring it into subjection, lest, when I have preached to others, I myself should become disqualified." 1 Corinthians 9:24-27
For all who compete, Paul notes that "he is not crowned unless he competes according to the rules." How obvious this is in the modern Olympics. Doping is not allowed; it is one of the rules of the game. If someone is found to be using steroids or other physically enhancing drugs, they are rejected. The same was true in Paul's time. The athletes had certain rules in which to conduct themselves. If they did not complete accordingly, they not only failed to receive a crown, but they would be disqualified completely.
But the crown is what all of the years of training was intended to obtain! And so only a desperate person, or a truly deceitful fool, would attempt to break the rules. In Paul equating the work of the minister to the athletes in Greece, he is showing that ministers must strive according to the rules set down for them – Scripture. To not follow the manual, is to disqualify oneself for the prize. How many preachers, teachers, priests, and pastors think they will receive the inheritance simply because of the title they held! And yet, which of those failed to run their course in faith? For those who do not run according to the rules, there shall be no crown awaiting them.
Life application: The finest manager, the greatest orator, the seemingly wisest counselor, or the most knowledgeable theologian, may not even be on the right track while running the race. It is the unwise congregant that sits in a church only because he appreciates one of these qualities in their minister. A meticulous manager who increases the church's size and budget may be skimming the till in the process. A great orator may be preaching a completely false gospel. A counselor's instruction may not even be biblical. And the most noted Bible scholar of all may not actually have faith in what he is teaching. Be sure to properly evaluate your leader to ensure that he is running his race according to the rules.
Lord God, You have given Your ministers a set of guidelines in order for them to run the race set before them. Give us wisdom to evaluate our leaders according to that set standard. Let us not be awe-struck by flashy oration, good looks, supposedly deep knowledge, or great planning and growth. Instead, let us evaluate our ministers based on how they adhere to Your word, and in the faith that they exhibit in Christ Jesus. May nothing else sway our minds but their running the race according to the rules already laid down for us. Amen.