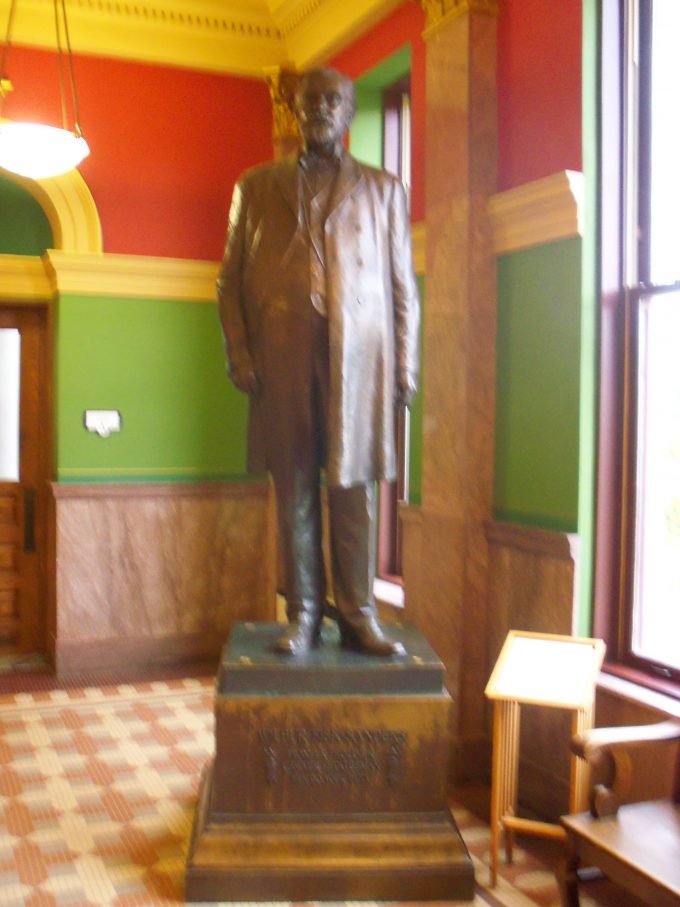 Monday, 19 March 2018
You therefore must endure hardship as a good soldier of Jesus Christ. 2 Timothy 2:3
Within the verse, the words chosen by Paul include the thought of "with." In essence, Paul is telling Timothy that he is not alone in the hardships he will endure. What he says conveys the idea of, "You therefore, must endure hardships along with me." Paul is in prison, and he is suffering privation and loneliness. Along with that, his entire ministry is one which was fraught with troubles. One good list of them is given in 2 Corinthians 11. There he provides a record of his trials that Timothy would have been fully aware of –
"Are they Hebrews? So am I. Are they Israelites? So am I. Are they the seed of Abraham? So am I. 23 Are they ministers of Christ?—I speak as a fool—I am more: in labors more abundant, in stripes above measure, in prisons more frequently, in deaths often. 24 From the Jews five times I received forty stripes minus one. 25 Three times I was beaten with rods; once I was stoned; three times I was shipwrecked; a night and a day I have been in the deep; 26 in journeys often, in perils of waters, in perils of robbers, in perils of my own countrymen, in perils of the Gentiles, inperils in the city, in perils in the wilderness, in perils in the sea, in perils among false brethren; 27 in weariness and toil, in sleeplessness often, in hunger and thirst, in fastings often, in cold and nakedness— 28 besides the other things, what comes upon me daily: my deep concern for all the churches. 29 Who is weak, and I am not weak? Who is made to stumble, and I do not burn with indignation?" 2 Corinthians 11:22-29
Although Timothy would probably be spared from the majority of these difficulties, Paul is letting him know that his work, by nature, would bring out hardships. And so, he was to remember that Paul suffered, and he was simply joining him in that honor.
From there Paul tells him to endure those hardships "as a good soldier of Jesus Christ." The life of a soldier is typically filled with deprivations and difficulties. They sleep in the rain, they often go without proper food. They are attacked constantly. They face extreme physical trials. But more, they tend to face these many trials without complaint. A soldier is expected to follow his leader faithfully. As soldiers of Jesus Christ, if we are faithful and obedient, whatever comes our way is because He has allowed it to occur. Paul is telling Timothy (and thus anyone who is faithful in the ministry) that this is what is expected in following after our Commander.
Life application: The life of a faithful minister is one which is guaranteed to be quite difficult at times, and almost always very tiring. As the enemy lobs in his spears and shoots his arrows, the minister has to be ready for them, and to put his trust and faith even more in the Lord who is leading. The question for you is, "Are you acting on the Lord's behalf, or are you acting on the enemy's behalf, as you interact with your pastor, preacher, or minister?"
Lord God, You have ordained that those who follow You faithfully in the ministry are to be good soldiers of Jesus Christ. As a faithful Commander, Jesus will never lead His people into a battle which cannot be won. And so remind Your church leaders this, instilling in their hearts that they have all of heaven's power to fight off the enemy and win the battle in which they are engaged. May your faithful ministers bring You glory as they fight on. Amen.