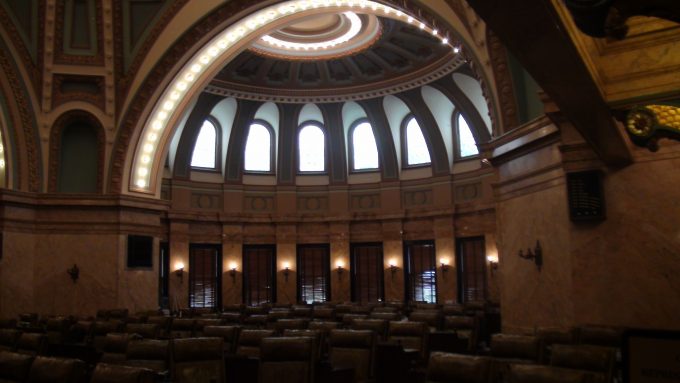 Monday, 18 September 2017
…which is manifest evidence of the righteous judgment of God, that you may be counted worthy of the kingdom of God, for which you also suffer; 2 Thessalonians 1:5
The words "which is" are inserted here. In the original, the words make a sharper statement –
"…so that we ourselves boast of you among the churches of God for your patience and faith in all your persecutions and tribulations that you endure – manifest evidence of the righteous judgment of God, that you may be counted worthy of the kingdom of God, for which you also suffer."
The "manifest evidence" which is being referred to is debated. Is it speaking of the "patience and faith" of those in the church, or is it speaking of the "persecutions and tribulations" that those in Thessalonica face?
It is probably speaking of the entire clause, both their patience and faith, and their persecutions and tribulations. Thus, what Paul means is that God's judgment on those who persecuted them would be deemed as completely fair. They had unjustly persecuted the church, and God will look on their lives, including their persecutions of the church, and He will be fully just in their condemnation.
And yet, at the same time, their patience and faith was also manifest evidence of God's righteous judgment on their persecutor's sin. The patience and faith looks back to the cross on behalf of believers; the persecutions and tribulations looks forward to final judgment on the offenders. Thus, the words, "that you may be counted worthy of the kingdom of God" are not words of merit for salvation, but words of merit of salvation.
The form of the verb which is translated as "that [you] may be counted worthy" signifies "to the end that." There is an end purpose in their faith, and there is an end purpose in their suffering. We demonstrate faith in Christ, and we endure in our faith, with an end purpose – the salvation of our souls. This verse neither speaks of works for meriting salvation, nor does it give the possibility of losing one's salvation. Paul is simply stating that what has occurred, and what is occurring, has an end purpose in the redemptive process. This end purpose is being counted worthy of the kingdom of God.
In these words, there is the sense that because of suffering one can predict the fair verdict of God – "Worthy." It is not a question of merit, but of standing. We are in Christ, He suffered, and our actions show that we understand this. It is for this reason that Paul then says, "for which you also suffer." This hearkens back to the words of Jesus –
"In the world you will have tribulation; but be of good cheer, I have overcome the world." John 16:33
What Christ did for His people is fully sufficient to save His people. But this does not negate that His followers are exempt from what He faced. It actually presupposes it. This is why in John 15:18, He told his followers, "If the world hates you, you know that it hated Me before it hated you." Paul is simply re-explaining these things to those in Thessalonica so that they can understand what has taken place, what is occurring, and what the outcome of those things will be.
Life application: If you face suffering for your commitment to Christ, it is not an indication of God's disapproval of you. Instead, it is quite the opposite. If you are in Christ, you are beloved of the Father, and He is allowing troubles into your life for various reasons which all have a sound purpose. He is proven just in His condemnation of those who persecute you; and His salvation of you, because of what Christ did is revealed in your own suffering. Be of good cheer. God's plan for you is perfect, even if it includes suffering.
Lord God, though we may suffer because of our faith in Christ, Your word tells us that it is not a sign of Your disapproval. Instead, it is a part of the normal and expected treatment of those who set their allegiance on You and not on anyone or anything in this world. We were told that the world first hated Jesus, and so we can expect the same. But the end for us, and the end for those who persecute us, will be vastly different. Thank You for the sure hope we profess, even through suffering. Amen.