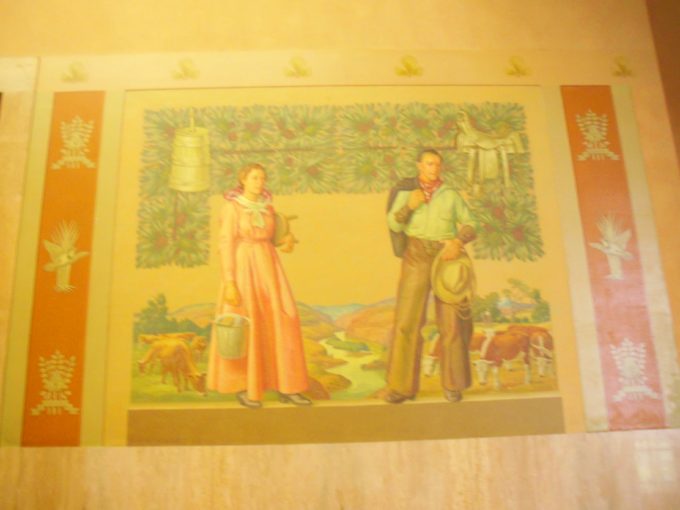 Saturday 27 June 2020
Whoever transgresses and does not abide in the doctrine of Christ does not have God. He who abides in the doctrine of Christ has both the Father and the Son. 2 John -9
As noted in verse 8, what is stated now in verse 9 is not explaining the words, "we do not lose those things we worked for, but that we may receive a full reward." One does not "work" for salvation, nor does one "work" in order to keep being saved. What John now says contrasts what was said there, it does not explain it. Understanding this, John says, "Whoever transgresses and does not abide in the doctrine of Christ."
Two points concerning this. First, in this verse, both instances of the word "Christ" are preceded by a definite article in the Greek – "the Christ." There is the true Christ, and then there are false Christs and there is the antichrist. John is setting a distinction between the true Christ and any other supposed "Christ." Secondly, some manuscripts state "goes ahead" instead of "transgresses." The idea is that Christ (the Christ, meaning Jesus) has set forth His doctrine. Those who do not accept what He has put forth transgress that doctrine and do not abide in it. The thought being presented is similar to that found in 1 John 2 –
"He who says, 'I know Him,' and does not keep His commandments, is a liar, and the truth is not in him. 5 But whoever keeps His word, truly the love of God is perfected in him. By this we know that we are in Him. 6 He who says he abides in Him ought himself also to walk just as He walked." 1 John 2:4-6
One cannot separate the teachings of Christ from who Christ is. As He is God, He cannot contradict Himself. To say, "I follow Christ," and then to reject His teaching is contradictory. For such a person, John says he "does not have God."
John is going back to verse 7 and showing who he was speaking about there – "For many deceivers have gone out into the world who do not confess Jesus Christ as coming in the flesh." It is these people who transgress and who do not abide in the doctrine of Christ. Verse 8 was a warning to those who had already accepted the true Christ that they should continue in their proper faith. To not do so would not lead to a loss of salvation, but to a loss of reward. For those who never came to Christ, they do not have God at all.
The reason is obvious. One cannot have God if He does not have access to God through His only Mediator. Jesus is the God/Man. He makes a connection to the infinite God possible. Without that mediatorial connection, man remains forever separated from God.
With that understood, John next says, "He who abides in the doctrine of Christ." The opposite proposition is now stated. There are those who transgress what the Christ has stated, and they do not abide in His doctrine. And then, there are those who abide in the doctrine of the Christ. The way one abides in His doctrine is to believe in the true Christ, as He is presented in Scripture.
For such a person who has believed in Jesus as He is presented in Scripture, meaning God incarnate, he "has both the Father and the Son." To have the Son is to have the Father. To not have the Son is to not have the Father. It is such a simple proposition that it is hard to see how people muddy these waters.
What John is saying here is in line with his words of 1 John 4. There he uses the word "abide" six times in just these five verses –
"No one has seen God at any time. If we love one another, God abides in us, and His love has been perfected in us. 13 By this we know that we abide in Him, and He in us, because He has given us of His Spirit. 14 And we have seen and testify that the Father has sent the Son as Savior of the world. 15 Whoever confesses that Jesus is the Son of God, God abides in him, and he in God. 16 And we have known and believed the love that God has for us. God is love, and he who abides in love abides in God, and God in him."
To confess that Jesus is the Son of God, meaning that He is God incarnate, is the continuously repeated thought of John. He is setting any other belief as false because it is based on a false teaching.
For one more validation of this, we can go again to John 2 –
"Who is a liar but he who denies that Jesus is the Christ? He is antichrist who denies the Father and the Son. 23 Whoever denies the Son does not have the Father either; he who acknowledges the Son has the Father also." 1 John 2:22, 23 –
Life application: That the Messiah, or Christ, would be fully God is revealed not only in the New Testament, but in both testaments of the Bible. For example, the book of Zechariah teaches this in the Old. To read the Bible and deny this then means one "does not abide in the doctrine of Christ." False teachers, either explicitly denying this truth, or making up other aberrant doctrines, have no part in God.
The doctrine of Christ is the full teaching and reality of who Jesus is. He is the Son of God the Father. Therefore, He has all the characteristics of His Father. He is also the Son of Man, and therefore He has all the characteristics of Man. This is the doctrine of Christ, and this is what we are expected to accept at face value.
Denying one or the other, or making something up in our heads which has no basis in reality (such as the Mormon teaching that Jehovah God was once a man who became God), therefore excludes these adherents from any relationship at all with Christ and thus with the Father.
How much better is it that we put aside such lying and deceitfulness, and simply trust God and His word! By doing this, He is properly glorified, and we are eternally saved.
Lord God, help us not to waste the most precious gift of all by denying the one and only possibility of reconciliation to You. Keep us from being seduced by such twisted and heretical doctrines. May we experience the joy of honoring You for eternity through Jesus. In Him alone are we reconciled to You. By His precious blood this is possible! Hallelujah for what You have done for us. Amen.