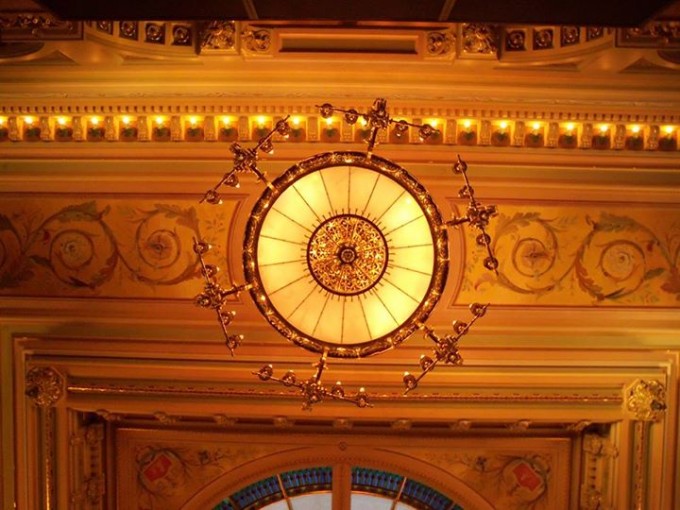 Tuesday, 22 September 2015
For if in anything I have boasted to him about you, I am not ashamed. But as we spoke all things to you in truth, even so our boasting to Titus was found true. 2 Corinthians 7:14
From this verse, it is apparent that Paul had boasted in advance that the Corinthians would be receptive to his letter and that things would turn out well in the end. It gives the impression that Titus may have been reticent to be a messenger heading into the lion's den. But Paul reassured him that all would be fine, boasting of the Corinthian's ability to correct that which was faulty and to work together in a harmonious manner in the process.
And in his boastings to Titus, the result was that "I am not ashamed." However, this rendering does not give the correct sense of the tense. It should rather say "I was not shamed" (Ellicott). In other words, the NKJV makes it sound like Paul is currently not ashamed of his boasting. That makes no real sense because the event is past. Rather, Paul was proven to be correct in his boasting and was not put to shame by having things turn out in a manner differently than he had told Titus they would.
As a confirmation of this, he continues with, "But as we spoke all things to you in truth, even so our boasting to Titus was found true." Paul's letter of correction was based on that which was truthful. The things that needed to be addressed were correct and right. When the Corinthians read the letter, they took it in that light and worked to correct their deficiencies as appropriate. And so, just as Paul's letter was in truth, Titus found out that the boasting Paul made concerning the Corinthians was also true. Paul was vindicated in both ways by the words he spoke.
The words of this verse take us all the way back to his words in Chapter 1. In verses 15-18, Paul defended his actions of not coming back to visit the Corinthians as he had originally planned. Because of this, there was the impression that he took their situation lightly. However, his words to them here show that this was not the case. The fact that he boasted to Titus, in advance, of how things would turn out showed that those in Corinth were not only right at the center of Paul's attention, but that they were there in a positive, not a negative way.
Life application: Paul looked at the Corinthian church with the very best intentions and in the belief that they would do the right thing. In this, he was vindicated in his boasting of them. Although we shouldn't let ourselves get duped by others, it is right that we give the benefit of the doubt whenever possible. When we do, especially when it is done in the presence of others who can substantiate later what we have said, we will then have a firm base on which to work with when dealing with those we have trusted. This can only increase the harmony between the two parties in future dealings.
Lord, sometimes I get so caught up in my dealings with others that I fail to take the time to simply praise You. Today, I just want to tell You how great You are. I praise You for Your faithfulness, goodness, and Your hand of grace upon my life. Even in the darkest valleys I know that You have been there with me. You have never left me; You have never forsaken me. Receive the thanks and praise of Your undeserving servant. All praise, glory, and honor belong to You. Amen.