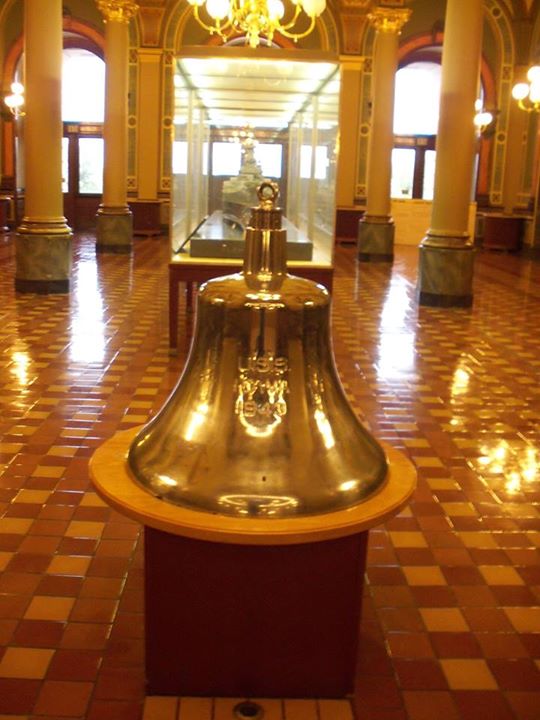 Tuesday, 18 August 2015
Now all things are of God, who has reconciled us to Himself through Jesus Christ, and has given us the ministry of reconciliation, 2 Corinthians 5:18
Bible scholar Charles Ellicott notes: "The presence of the article in the Greek indicates that he is speaking, not of the universe at large, but of the new things belonging to the new creation of which he had spoken in the previous verse."
In other words, this verse cannot be used for the doctrine of "universal salvation" as if God has reconciled to Himself "all things" in the absolute sense. It is referring to "all things" that He has, in fact, reconciled which were mentioned in the previous verse. It is in this sense that God "has reconciled us to Himself through Jesus Christ."
The word "reconciled" is used in three different passages in the New Testament, but only here and in Romans 5 is it speaking of the reconciliation which occurs between God and man through the work of Christ. In Romans 5:10, he states –
"For if when we were enemies we were reconciled to God through the death of His Son, much more, having been reconciled, we shall be saved by His life."
In this, God is the one who primarily moves the process which is done through Christ His Son. In other words, without Christ there could be no reconciliation. But God accomplished this of His own accord in the giving of His Son. This then excludes any works on our part in the process. We simply receive the work by faith and the reconciliation is accomplished.
And in order for this to come about, Paul continues with the words that God "has given us the ministry of reconciliation." There is a difference in the use of the word "us" here. In the first use of it (…reconciled us to Himself) the word is in the accusative. Here (…given us the ministry) the word is in the dative. Again, Charles Ellicott provides clarity –
"It is obvious that the personal pronoun is used with a different extent in the two clauses: the first embracing, as the context shows, the whole race of mankind; the last limited to those who, like the Apostles, were preachers of the Word."
The message of the work of Christ has been given to man to spread. What a responsibility!
Life application: We were fallen and at enmity with God and yet God reached out in love to reconcile us to Himself. When so reconciled, we are considered acceptable in God's eyes to such an extent that we are granted the right to tell this saving message to others. Let us never fail to open our mouths and speak! God has offered to this world the chance to go from condemned to saved… if we will but open our mouths and share the good news.
Heavenly Father, I am so grateful that You loved us enough to send Jesus to reconcile us to You. You initiated, You accomplished, and You have offered! All we need to do is simply reach out by faith and receive. And then You have granted us the right to tell others of the marvelous deeds which saved us. Help us to not be silent, but instead to be willing to speak out concerning the great things You have done for us. This I pray that I will be an acceptable instrument for sharing the good news with others. Amen.