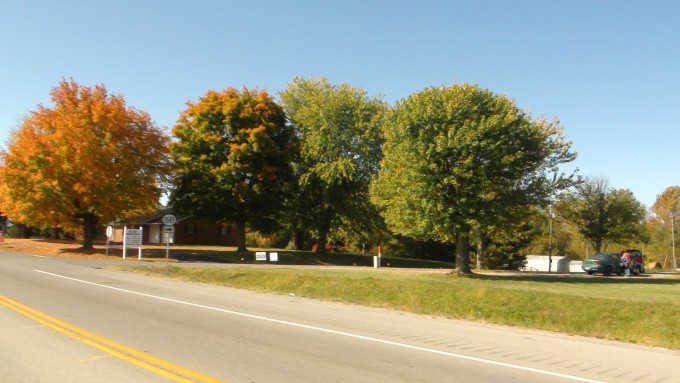 Monday, 25 January 2016
Finally, brethren, farewell. Become complete. Be of good comfort, be of one mind, live in peace; and the God of love and peace will be with you. 2 Corinthians 13:11
Paul begins his final words here with the statement, "Finally, brethren, farewell." First, despite all of the problems associated with the church and all of the questions about their walk and the application of proper doctrine among them, he never questions their salvation. Instead, he counts them as "brethren." It is a reminder of his continued proclamation that if someone is saved, they will remain saved. He never questions this.
Secondly the word "farewell" is literally "rejoice." Charles Ellicott notes that it is the standard way that Greeks parted, and so the word being translated as "farewell" is acceptable and makes the word understandable to an English-reading audience "if only we remember that it was used in all the fulness of its meaning. 'Rejoice—let that be our last word to you.'"
After this, he petitions them to, "Become complete." He is asking them to listen to the words he has written and apply them to their lives. In doing so, the dysfunction and disorder which they continued to experience will be taken away. In turn, they will be a properly functioning and healthy congregation where all things find their correct place. He is petitioning them for wholeness in their life and conduct before the Lord.
"Be of comfort" is what will naturally result from accepting his counsel and acting upon it. There are promises in the gospel which go beyond salvation. They lead to harmony in this life and rewards in the next. In order to secure those things, a right application is necessary. If this is accomplished, then this comfort Paul petitions for them will be realized.
"Be of one mind" is a goal that he has directed them towards in both of his letters. For us, it is by applying all of Scripture to our lives. When we are united in God's word, then we will be of one mind. In a united mind, the pitfalls which he noted in 1 Corinthians 12:20 will be avoided. Instead of those things, there will be harmony and they (and thus us!) will "live in peace."
Living in peace comes from being of one mind and it is a blessed state that all believers should work for in this life and which they should anticipate with all their hearts because it is a foreshadowing of the true peace which will be realized when we are gathered to the Lord. If this is the goal of the congregation, it will permeate their lives and be a mark of the true Christian fellowship which is often lacking because of personal strife and ambition.
The verse closes with the words, "…and the God of love and peace will be with you." According to Scripture, God is love. Therefore, we are to emulate Him. In so doing, He will be among us in an intimate way. As God doesn't change, then His love neither increases nor decreases. Rather, it is we who move in relation to Him. His love will be realized more fully when we are loving towards each other and towards Him.
He is also the Author of peace. Therefore, in pursuing peace, harmony, and contentment, we will be emulating Him. He will be with us and He will bless us for pursuing this blessed state. This final clause is a conditional one then. The "God of love and peace" being with us is dependent on our actions. When we are filled with strife, backbiting, anger, and contention, His presence will not be there as it should be. But when these are put aside and we pursue love and peace, His presence will permeate us and our fellowship.
Life application: If we want peace, then we need to be peacemakers. If we want to experience love, then we need to receive God's love and share it among one another. Let us pursue this with all of our hearts, knowing that a portion of our rewards and losses at our judgment will be based on these things.
Great God of love and peace, help us – the people of Your pasture – to be of one mind and to live peaceably towards one another. Grant us the desire to not be backbiters or people who crave division and disharmony. Instead, give us hearts that are willing to yield our heart to one another and to You. The world is so filled with strife, but we can have a place of peace in our congregations if we are directed toward Your demonstration of love and peace which came at the cross of Christ our Lord. So help us in this, O God. Amen.