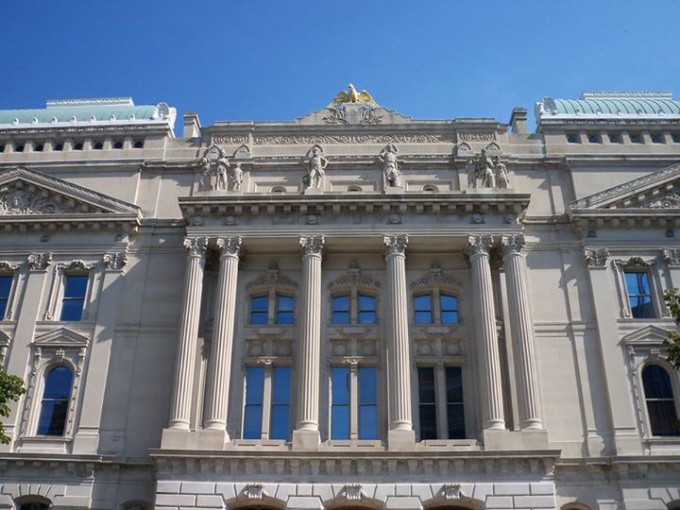 Friday, 29 May 2015
…(as also you have understood us in part), that we are your boast as you also are ours, in the day of the Lord Jesus. 2 Corinthians 1:14
This thought is the continuation of the previous verse. Taken together, they read –
"For we are not writing any other things to you than what you read or understand. Now I trust you will understand, even to the end 14 (as also you have understood us in part), that we are your boast as you also are ours, in the day of the Lord Jesus."
His words "in part" may be speaking of the Corinthian's knowledge concerning Paul (that it was limited), or it could be speaking of those in Corinth who agreed with Paul (being only a portion of them; the others still not accepting his apostleship). Either way, there was an understanding of him by the church at Corinth. And this understanding was "that we are your boast as you also are ours."
Paul is indicating first and foremost that his boasting is in those whom he has raised up to be Christians who are mature in their faith. When he stands before the Lord, he would be able to boast in a life which was served for His honor and glory, knowing that he had not frittered away his time or somehow done less than his very best for those under his care. This same sentiment is found in other epistles as well. Two examples are –
"For what is our hope, or joy, or crown of rejoicing? Is it not even you in the presence of our Lord Jesus Christ at His coming? 20 For you are our glory and joy." 1 Thessalonians 2:19, 20
&
"Do all things without complaining and disputing, 15 that you may become blameless and harmless, children of God without fault in the midst of a crooked and perverse generation, among whom you shine as lights in the world, 16 holding fast the word of life, so that I may rejoice in the day of Christ that I have not run in vain or labored in vain." Philippians 2:14-16
In his words concerning himself which say, "…that we are your boast" it is certainly speaking in the same context. It is a future boast when they stand before the Lord as well. As Ellicott states it – "I trust that you will one day recognise that you have as much reason to be proud of me as I have to be proud of you."
At that wondrous moment when believers are to stand before Christ, Paul looked forward to the Corinthians saying, "We were trained by a godly and Christ-centered man named Paul." This is certainly the case because Paul finishes with the thought, "…in the day of Christ Jesus." It is a future hope that Paul is writing about, one that each believer will face at the Bema Seat of Jesus Christ.
Life application: Will there be boasting by others of your work for the Lord? Will they say, "This person led me to Christ"? Will they say, "This person mentored me to become a strong and competent disciple"? And likewise, will those who ministered to you be able to boast over who you became as a believer in the Lord, or will they be embarrassed at how you wasted your few short years in Christ?
Heavenly Father, I have just a few short years to walk in Your presence. I know that I will stand before Jesus and give an account for how I spent those years. Will those who led me to You be satisfied with how I used the instruction they gave me? Will my Lord be pleased with the life I lived for Him? Or will I just receive the Gift and then fritter away my years in back-sliding? Which will it be? Lord, give me the desire to walk rightly before You, redeeming the time and focusing on the glory to come, not on the temporary, earthly life I now live. Amen.