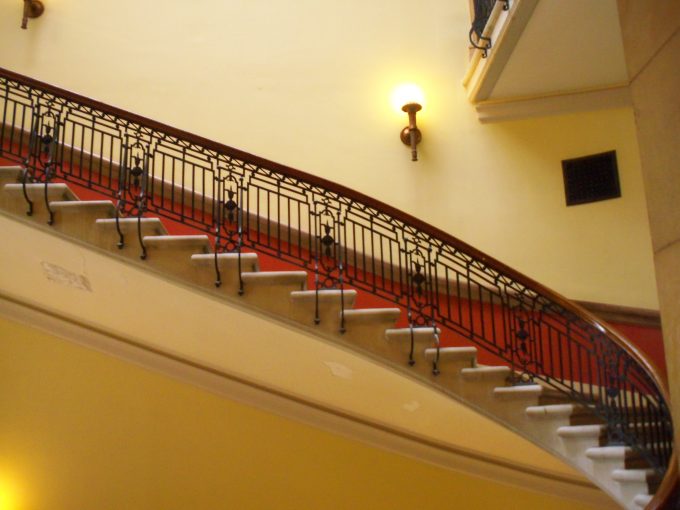 For this reason, when I could no longer endure it, I sent to know your faith, lest by some means the tempter had tempted you, and our labor might be in vain. 1 Thessalonians 3:5
The words "For this cause" are speaking specifically about being "shaken by these afflictions" which Paul mentioned in verse 3. He had told them such things would arise, and he knew that they had arisen. But just because someone is warned of something, it doesn't mean that they will bear up under what was warned against. He was concerned, and his concern is reflected in the next words, "when I could no longer endure it."
One can just imagine Paul, fidgeting about and mumbling in his state of anxiety (be anxious for nothing, Paul!) at what may have happened to his beloved congregation. He and his associates had been driven out by the foes of the gospel, and he wondered if the congregation had seen this and lost hope. This is what he means by saying, "lest by some means the tempter had tempted you."
There could have been a false gospel introduced to counter the true gospel he had presented. There could have been false teachers who had more eloquent oratory skills who had come to steal them away. There could have been doubts leading to distrust of the message they heard. The tempter has an entire arsenal of weapons at his disposal which are intended to destroy the faith, and to pull true believers away from what they had originally received.
The term "tempter" is given in this verse to show that his nature is not just one of tempting, but that this is his constant manner of behavior. He tempts and he continues to tempt. With this constant attack, Paul was concerned for the people of the church. Could they bear up? Had they borne up? He needed to know whether they had, or if (as he says) "our labor might be in vain."
All the effort, the love of his Lord and of the people he ministered to, the knowledge he had imparted – all of it – was possibly washed away by the tide of the tempter's flood. If there was a chance of this, he needed to have his associates go back and correct the situation, if possible. Their faith was too precious to be lost, even at the expense of his own loneliness.
Life application: How concerned are we for those who are susceptible to being drawn away from the faith they once professed. The Bible does say that they will not lose their salvation, but it does note that they can lose their joy, and also their rewards as well. Further, those with whom they come in contact will never be evangelized if they have fallen away from their own faith. There are serious repercussions in allowing someone to be neglected in their young faith.
Heavenly Father, help each of us to be caring towards those who are new in the faith. Unless they are built up and established, they can easily be drawn away by the tempter. They can lose their joy, and they can lose their hope of great rewards for a life of faith that they otherwise would have had. Be with us, and give us caring hearts to lead young believers to a greater and more perfect understanding of who You are, and of what Your word tells them. Amen.