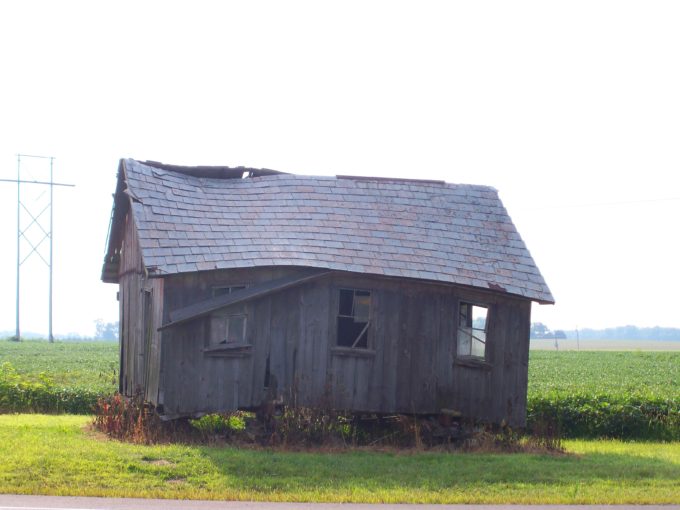 Saturday, 28 December 2019
But may the God of all grace, who called us to His eternal glory by Christ Jesus, after you have suffered a while, perfect, establish, strengthen, and settle you. 1 Peter 5:10
Peter has been speaking of the necessity to be vigilant because the devil is out there and looking for a meal, and Christians are his meal to devour if he can get the upper hand over them. From there, he exhorted the brotherhood to remain steadfast, resisting the devil with the understanding that his attacks are not unique to individuals, but are the same throughout the brotherhood.
As this is so, he now provides words of comfort, beginning with, "But may the God of all grace." The words here speak of God as being the Source of grace. No matter how much grace is exhibited, it could not be done so without Him first demonstrating it. All other grace is a shadowy reflection of His. The words also speak of God as the giver of all needed grace for the believer in Christ. No grace is lacking, even for the greatest afflictions we face. Paul came to understand this thought now conveyed by Peter –
"And lest I should be exalted above measure by the abundance of the revelations, a thorn in the flesh was given to me, a messenger of Satan to buffet me, lest I be exalted above measure. 8 Concerning this thing I pleaded with the Lord three times that it might depart from me. 9 And He said to me, 'My grace is sufficient for you, for My strength is made perfect in weakness.' Therefore most gladly I will rather boast in my infirmities, that the power of Christ may rest upon me." 2 Corinthians 12:7-9
This is why, in the same epistle, Paul could say to those at Corinth words comparable to those written by Peter now –
"And God is able to make all grace abound toward you, that you, always having all sufficiency in all things, may have an abundance for every good work." 2 Corinthians 9:8
It is this God, who is the Source of all such grace, He is the same God who provides such grace and "who called us to His eternal glory." Those who believe have been called. This is reflective of Paul's words to those at Rome –
"And we know that all things work together for good to those who love God, to those who are the called according to His purpose. 29 For whom He foreknew, He also predestined to be conformed to the image of His Son, that He might be the firstborn among many brethren. 30 Moreover whom He predestined, these He also called; whom He called, these He also justified; and whom He justified, these He also glorified." Romans 8:28-30
This calling, as noted by both Paul and Peter, is to a state of glory. Peter says, "to His eternal glory." Paul says that the calling leads to being glorified. Both speak of the doctrine of eternal salvation. God doesn't call, justify, and glorify potentially. He does so actually. There is no hint in the writings of Scripture that God will fail to glorify those He has called. The idea is abhorrent to the very nature of God and His calling.
Peter next says, "by Christ Jesus." The Greek reads, "in Christ Jesus," though some manuscripts leave off the name "Jesus" and simply say "in Christ." God has done all of the work necessary, as an act of grace, and He has done it in the sphere of the Person and work of Christ. This extends beyond His physical Person to the concept of what He would do, as was explicitly prophesied in Genesis 3:15 and from that point on. The "spirit of Christ" is seen throughout Scripture, and it is this sphere in which God has called us to His eternal glory.
With this understanding, Peter then notes the temporary state in relation to that eternal aspect by saying, "after you have suffered a while." This is what he has referred to throughout his epistle, but specifically in the past two verses. Though the devil will cause believers to suffer, it is a part of God's plan to allow it to happen. But at some point, God will "perfect" His people.
Unfortunately, the NKJV, following the KJV, leaves off an important possessive pronoun – "Himself." It should say something like, "the God of all grace shall … Himself make you perfect." There is a personal touch which is blown to smithereens by any translation which excludes this pronoun. God is personally interested in His people. He is aware of their sufferings, and He Himself will bring those things to an end, perfecting His people.
The very sufferings which we face, and which seem too overwhelming to us are the same things which a part of leading us to being perfected. It is the refiner's fire which purifies the metal. In like manner, the afflictions God allows provide us with a spiritual refining, if we will allow them to be used in this manner.
Peter then says, "establish." The word gives the sense of setting something fast. It becomes immovable. In this, there is no vacillation, but a complete establishment of the person. Without such sufferings, this would be lacking.
Next, he says, "strengthen." The verb is only found here in the Bible and follows after the previous word in intent. It is to make strong or confirm in spiritual power and knowledge. The learning process which is found in suffering leads to a confirmed state of understanding. The believer can look at the process and exclaim, "I fully grasp why these things occurred."
In such knowledge, Peter says, "and settle you." The word signifies "to lay the foundation." Everything that occurs in a seemingly negative sense is actually something that has led the believer through a process leading to a positive establishment of his foundation.
Remember that it is God who personally is involved in the process, and He is doing it in Christ Jesus. As this is so, we should attempt to always view the world, and what occurs to us, in that most positive and glorious light.
Life application: As is found throughout the Bible, even dozens of times in the New Testament, Christians who have been called to God's eternal glory can and should expect to suffer. Churches that teach otherwise and that promise oodles of earthly blessings without trials should be dismissed.
Expecting trials and sufferings should be the norm, not the exception. It is these very times that demonstrate God's grace in our lives. Furthermore, it is these trials that mold us into that image our Creator desires for us. There is no shame in sufferings and in fact the opposite is true. Even more, taking trials with grace is pleasing to God who set the example for us in the cross of Jesus.
A noteworthy example from our own time is Bill Bright, the founder of Campus Crusade for Christ. In his later years, Bill got pulmonary fibrosis of the lungs which caused him great suffering and eventually led to his death. However, during the ordeal, he never lost his testimony for Christ or his expectation of being perfected, established, strengthened, and settled. His example, along with countless other faithful believers, is noteworthy and demonstrates a true and sound faith. These people encourage us that the promises of the Lord transcend even final suffering and death.
There is a great day coming when our physical pains will be set aside for everlasting joy. Our headaches, backaches, cancers, and other diseases will be no more. As the book of Revelation triumphantly proclaims –
"And God will wipe away every tear from their eyes; there shall be no more death, nor sorrow, nor crying. There shall be no more pain, for the former things have passed away." Revelation 21:4
When you are suffering, in whatever form, be of the attitude that it is serving a good purpose. Determine to reflect Christ, even in your time of affliction. God has trusted you to accomplish a personal demonstration of grace on His behalf.
Heavenly Father, despite our trials and sufferings, may our lives be examples to others of the grace You have lavished upon us. May our times of trials lead others to understand that Your sovereign purposes are being worked out, even in each of us. Be with us during these times so that You will be glorified. Amen.