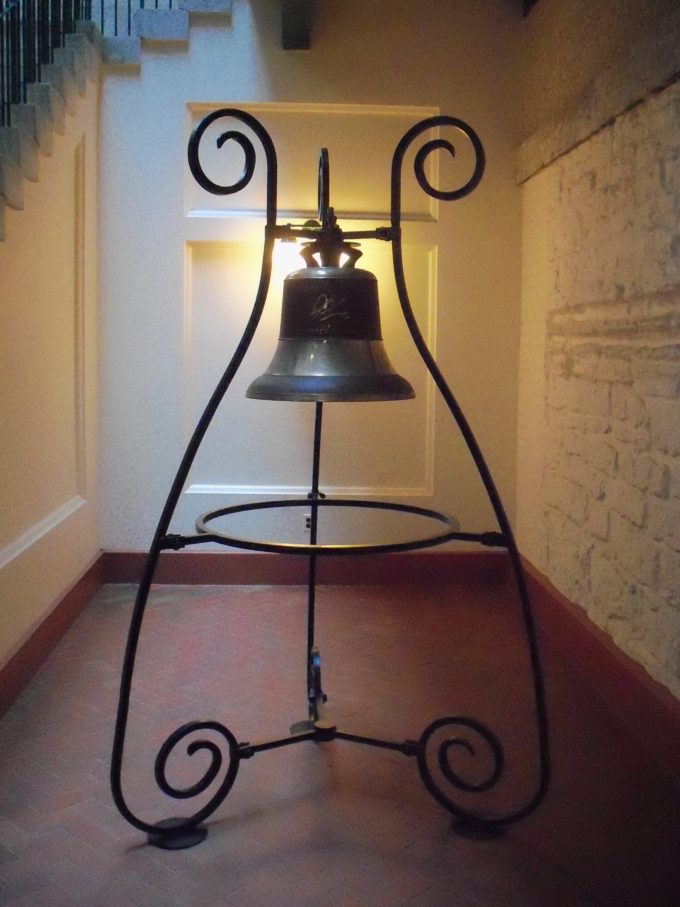 Saturday, 16 November 2019
…not returning evil for evil or reviling for reviling, but on the contrary blessing, knowing that you were called to this, that you may inherit a blessing. 1 Peter 3:9
Peter continues his list of exhortations to all the brethren. Taken together with the last verse, it reads –
"Finally, all of you be of one mind, having compassion for one another; love as brothers, be tenderhearted, be courteous; 9 not returning evil for evil or reviling for reviling, but on the contrary blessing, knowing that you were called to this, that you may inherit a blessing."
In his words of verse 9, he begins with "not returning evil for evil." The words are in exactly the same line of thought as that of Paul in Romans 12:17, which says, "Repay no one evil for evil."
A good analysis of this comes directly from Jesus in Matthew 5:38-48. This idea, put forth by the Lord, Paul, and now Peter, is intended to be followed despite being contrary to our normal human nature. By staying in the word, fellowshipping with others, talking to the Lord continuously, and praying without ceasing, this difficult precept can be attained. But with the distractions in the world constantly tugging at us from every direction, it is otherwise a remarkably difficult task. In the end, repaying evil for evil is simply producing a second evil. If the first evil was wrong, a second one doesn't make the first right; it only adds to the evil.
Next, Peter says, "or reviling for reviling." Paul speaks of one who would stir up such an attitude in 1 Timothy 6:3-5. This particular precept has become especially easy in modern times where a keyboard directs the thoughts of the mind more than a personal, face-to-face interaction. It is so very easy to revile someone in return for their reviling, because there is no real accountability in the act. But whether in person, or through the internet, we are admonished to not act in such a way.
Peter then continues with, "but on the contrary blessing." Instead of reviling another, we are to speak forth a blessing. And this "blessing" should not be one which is sarcastic. Rather, it should be a true and heartfelt blessing intended to stir up the one who has put forth evil or reviling in hopes of convicting them of their improper act and bringing about an intended change for good in them. And Peter gives the reason for this by saying, "knowing that you were called to this."
There arises a question with these words. Do the words "you were called to this" speak of what has already been said, meaning conducting oneself in the manner just stated by Peter, or do they speak of what he will next say, which is "that you may inherit a blessing." The answer seems more likely to be the former. This is because it is the same line of thought as given in 1 Peter 2:21 where he says –
"For to this you were called, because Christ also suffered for us, leaving us an example, that you should follow His steps."
It is the conduct of the believer which Peter is focused on, not specifically the rewards for the conduct. Being Christlike means acting as Christ did, and as He has instructed us to do. We have been called to not return evil for evil and to not repay reviling with reviling. Instead, we have been called to respond to both with a blessing. In conducting ourselves in such a manner, Peter then says this is so "that you may inherit a blessing."
This is not the reason for the conduct, but it is an expected benefit derived from it. What the specific nature of the blessing one may inherit could be debated. However, it is certain that blessing will come. It may come immediately in the heart of the person who is blessed rather than reviled. It may come from someone who sees our conduct and wants to know Christ because of our display of right conduct. And, it may be a reward from the Lord for simply being obedient to His word. No act of righteousness which is accomplished in faith will fail to receive its reward.
In the end, a blessing will come upon the one who rightly follows the words of admonishment from Peter now, and from the directives found elsewhere in the epistles which set church-age doctrine for us.
Life application: How many people send money to televangelists in order to receive a blessing! And yet Peter shows us today how we can truly inherit a blessing, and it has nothing to do with lining the pockets of a smooth speaker. Instead, our blessings come from being obedient to the word of God. This includes the following precepts –
Having compassion – demonstrating that the hurting are truly important to you.

Loving as brothers – no matter how you feel about those around you, you are willing to set aside the petty and love them despite the differences.

Being tenderhearted – when you show tenderness to others, you display a caring that most people need at any given moment.

Being courteous – Jesus washed the feet of his disciples setting an example of humility. Be sure to open the door for others, allow people in when traffic allows, be polite to salespeople who have nothing to do with the problem you may be experiencing, etc.

Not returning evil for evil or reviling for reviling – just because you have been offended, there is no reason to turn around and bite back. As Jesus instructed, we are to "turn the other cheek." Instead of handing back poison, hand back a blessing.
These then are the ways we can inherit a blessing. If we are trying to gain favor from pastors, evangelists, or others, by sending them money in order to make more money, then we are acting in a manner contrary to Scripture. The attitude of the heart, and not the desire for a fuller wallet, is what God is pleased with.
Heavenly Father, too often we fail to act in the ways outlined in Your word. Too often we want the blessing without being a blessing. Forgive us for this callous and self-centered attitude, and help us always to be the type of Christians who are obedient to You and to Your word. May we be avenues of love leading others to You. Amen.