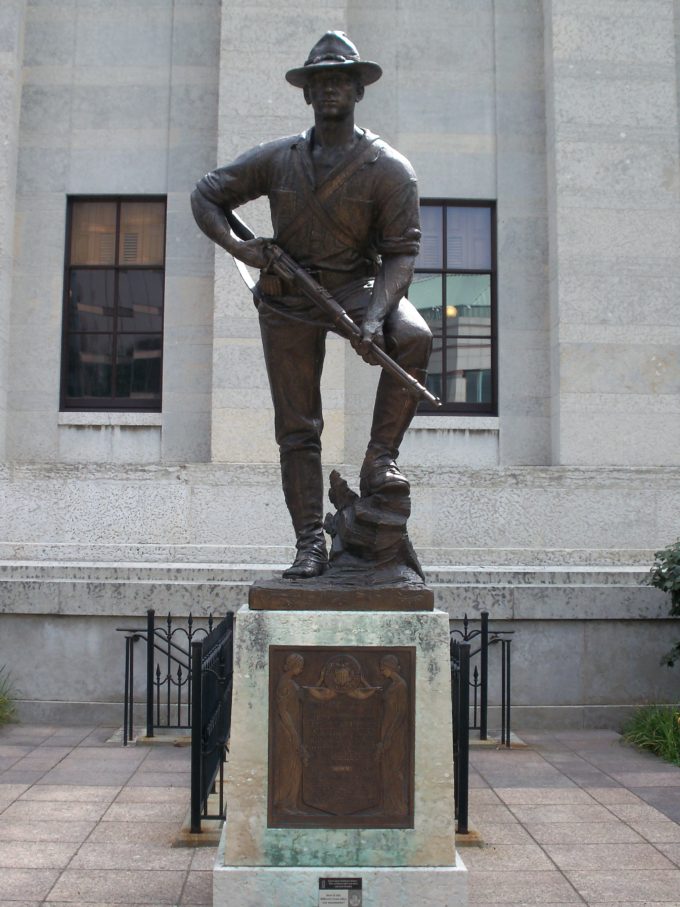 Monday, 7 October 2019
…but with the precious blood of Christ, as of a lamb without blemish and without spot. 1 Peter 1:19
Peter now continues on with his words which began in verse 1:17. Taken together, they read –
"And if you call on the Father, who without partiality judges according to each one's work, conduct yourselves throughout the time of your stay here in fear; 18 knowing that you were not redeemed with corruptible things, like silver or gold, from your aimless conduct received by tradition from your fathers, 19 but with the precious blood of Christ, as of a lamb without blemish and without spot."
As noted in verse 17, Peter said that the Father judges without partiality, and so believers are to conduct themselves in this walk of life "in fear." That is the main idea of the words he continues to express. The fact that He judges without partiality may actually make some boastful. "See, I'm not as bad as these other people. If God judges impartially, I must be on the plus side of things." Others may not see their particular failings and sins as offensive, and so they continue on in them.
However, when we stand back and look at the standard, we can then (hopefully) truly learn to live out our lives "in fear." This is because we were "not redeemed with corruptible things." Rather, we were redeemed "with the precious blood of Christ."
In these words, the word "Christ" comes in the emphatic position at the end of the sentence. It might more appropriately be translated as, "…by the precious blood, as of a lamb, without blemish and without spot, Christ." Or it might have a further emphasis by saying, "…by the precious blood, as of a lamb, without blemish and without spot, even the blood of Christ."
A payment was made for our sins. And it wasn't just a payment of something temporary and quickly worn away like gold or silver. Instead, it was paid with Christ's precious blood – meaning His death. James has already written that "whoever shall keep the whole law, and yet stumble in one point, he is guilty of all" (James 2:9). Because of this, we cannot compare the number or magnitude of our sins to those of others. Whatever sin we have committed, no matter how small, it would have resulted in the need for Christ's death. An infinite price was paid for our finite, seemingly insignificant (to us), sins. God Himself united with humanity in order to pay this terrible price.
As this is the standard, and as the Father is said to judge "without partiality," it can now be understood why we are to walk our lives "in fear." What we may so smugly brush off as a casual thing, is something that not only will be judged, but it must be judged. And it will be judged for what it is, something which necessitated the high cost of our redemption – Christ's blood. And to further solidify this in the minds of his readers, Peter adds in, "as of a lamb without blemish and without spot."
The symbolism takes us back to the sacrifices of the Old Testament, including both the Passover and those other sacrifices also required under the Mosaic Law. The lambs used were in their first year, signifying innocence. They were without spot and without blemish signifying purity and perfection. The Hebrew word is tamim. It signifies complete, sound, blameless, perfect, and so on.
Peter's point is that Christ's perfection was used to redeem us in our imperfect state. Nothing else would suffice, and our flippant attitude concerning sin after our redemption is an affront to God. The redemption is accomplished, the atonement has been effected, and our salvation is secure, but our rewards and losses are to be based on the holy standard – the Lamb of God who died for the sins of the world. What we may think of as a quick and painless trial before God will be one which will lay bare every part of who we are and what we have done in and for the sake of Christ. With such a high standard set before us, let us remember to walk "in fear" all of our days – to the glory of God.
As a side note to this redemption: What hyperdispensationalism teaches is that there is one thing going on for Jews and one thing going on for Gentiles. They will claim that a gospel which Peter explains here in his epistle is directed to the Jews and what Paul says is a different gospel directed to the Gentiles. That is heresy, and – in the case of this Lamb of redemption – proven false by Paul's own words –
"For indeed Christ, our Passover, was sacrificed for us." 1 Corinthians 5:6
The Lamb for the redemption of the Jews is the same Lamb of redemption for the Gentiles. Stay away from false teachers who espouse the damning heresy of hyperdispensationalism. There is one gospel message to the Jew and to the Gentile. There is one redemption, one atonement, and one fulfillment of the law in order to bring us into one New Covenant. The Gentiles are now partakers in the Commonwealth of Israel.
Life application: Peter contrasts the useless things of the world (including silver and gold) with that which is of infinite value, "the precious blood of Christ." The most purifying substance in the universe is this blood. It represents
The infinite love of God.
The perfect grace of God.
The pure mercy of God.
The supreme righteousness of God.
The satisfied justice of God.
The inestimable holiness of God.
The kept promises of God.
Jesus Christ, represented here by an innocent lamb that is completely free from spot or blemish, was sacrificed on our behalf. Our moral corruption; our heaped-up sins; our wayward thoughts, words, actions, and inactions – all of these – were laid upon Him at the altar of sacrifice which is the cross of Calvary. And all of God's divine and eternal attributes were reconciled in Him to us by His death. If you want to know the cost of your sins, look to the cross.
The blood of Jesus Christ, which represents His death for your sin, is that cost. But there is good news in His crucifixion. By calling on Him: 1) You can now be reconciled to God; 2) All sins – past, present, and future are forgiven; and 3) You have a certain hope of eternal life because of His resurrection. Death could not hold Him, and He promises the same to you! He rose again by the power of the Eternal God. Jesus has prevailed; Jesus is Lord!
Lord, may we never boast in gold or silver. May we never look with prideful satisfaction upon a good-paying job or a large home. May we never trust in anything so temporary or trivial. Instead, may we trust in the glory of the cross and in the perfect blood which restores us to You. Glory to God in the highest! Jesus is Lord! Amen.