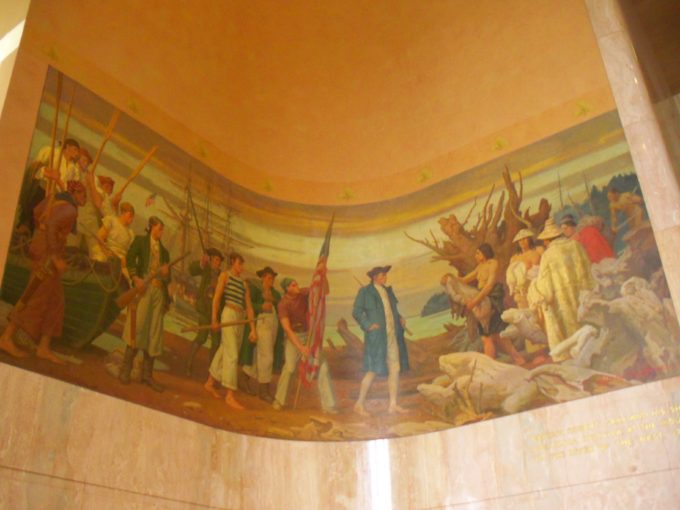 Sunday, 14 June 2020
We know that whoever is born of God does not sin; but he who has been born of God keeps himself, and the wicked one does not touch him. 1 John 5:18
John has been speaking of sins which lead to death, and those that do not. In his words, he was addressing such sins in believers – "If anyone sees his brother sinning." He now turns to something that, on the surface, seems contradictory. He begins the thought with, "We know." This is the first of three "We know" statements in a row, and which are presented just before the epistle ends.
This first one says, "We know that whoever is born of God does not sin." The verb translated here as "is born" is a perfect participle. More literally, it says, "having been born." It was something that occurred and the matter is settled. The person is born of God, and that is that. It is a surety, and it is reflected in what John said in Chapter 3 –
"Behold what manner of love the Father has bestowed on us, that we should be called children of God! Therefore the world does not know us, because it did not know Him. 2 Beloved, now we are children of God; and it has not yet been revealed what we shall be, but we know that when He is revealed, we shall be like Him, for we shall see Him as He is." 1 John 3:1, 2
To be born of God is to be a child of God. It contains the guarantee, promise, and surety that "we shall be like Him," meaning like Jesus Christ. Deal done. John says of such a person that he "does not sin." The verb is present tense. Right now, at this moment, and at each moment that follows, he does not sin. How can that be when he has just said, "If anyone sees his brother sinning"?
The answer comes from what Paul said in 2 Corinthians 5:18, 19 –
"Now all things are of God, who has reconciled us to Himself through Jesus Christ, and has given us the ministry of reconciliation, 19 that is, that God was in Christ reconciling the world to Himself, not imputing their trespasses to them, and has committed to us the word of reconciliation."
There is the committing of sin, and there is the imputation of guilt for sin. The two are completely separate concepts.
Citing the psalms, and referring to a reality which is now realized in Christ, Paul says in Romans 4:7, 8 –
"Blessed are those whose lawless deeds are forgiven,
And whose sins are covered;
8 Blessed is the man to whom the Lord shall not impute sin."
Speaking of the position of a believer in Christ (meaning having died with Christ) and the benefit of that position, Paul says in Romans 6:7 –
"For he who has died has been freed from sin."
And again, in Romans 6:18, Paul mirrors John's words here and says believers have "been set free from sin."
But Paul acknowledges that believers do, in fact, sin. For example, in 1 Corinthians 8:12, he says that we can sin against our brother and thus sin against Christ. Therefore, what Paul and John are both speaking of is the imputation of sin. We still do things which would otherwise be considered sin, but we are not imputed sin because we are "born of God."
It is a note of eternal salvation all by itself. If we are born of God, and if we are no longer imputed sin, and if it is sin that separates us from God, then we can no longer be separated from God – because sin is no longer imputed. One plus one equals two in proper theology.
John next says, "but he who has been born of God keeps himself." The Greek reads, "but the (One) having been begotten of God guards over him." This is not referring to the person keeping himself from sin (which has just been shown to not be the case). Rather, and quite clearly, it is speaking of Jesus Christ – the One begotten of God – who protects the person from the imputation of sin.
The phrase ho gennētheis or "the was begotten" is only found here. John is clearly indicating that it is Jesus, and that He is guarding over those who have come to God through Him. The verb is present tense. Right now, at this moment, and at each moment that follows, He (Jesus) guards over him (the one born of God). Because of this, the resounding words of joy are next stated by John, "and the wicked one does not touch him."
If sin was still imputed to a believer, meaning any sin at all – any single infraction – then that believer would lose his salvation. It only took one sin of Adam to plunge all of humanity into absolute and complete separation from God. The spiritual connection to God was lost, and it was only restored through the Person and work of Jesus Christ. Until that happened, all humanity was under the authority of the wicked one – meaning the devil. But this takes us right back to 1 John 3:8, 9 –
"He who sins is of the devil, for the devil has sinned from the beginning. For this purpose the Son of God was manifested, that He might destroy the works of the devil. 9 Whoever has been born of God does not sin, for His seed remains in him; and he cannot sin, because he has been born of God."
A change takes place in the believer when he comes to Christ. That change is one which is noted by Christ, and from then on, He personally covers the believer. The word that John uses, and which is translated as "touch," is haptomai. As noted by HELPS Word Studies, it signifies "touching that influences." It is touching "in a way that alters (changes, modifies) them."
The devil can no longer modify what has been wrought by Christ. He may be able to ruin our day, ruin our testimony, or makes us miserable through allowed testing (see the book of Job), but he may not in any way change our state before God, because sin is no longer imputed to us.
It would be a pitiful existence if we were saved by Christ, just to be lost again to the devil. It would demonstrate a failure in the intent and purpose of Christ's coming in the first place. But man is saved by Christ, he remains saved by Christ, and he will forever continue to be saved by the glorious Lord Jesus Christ.
Life application: Yes, we may be afflicted by Satan or his demons, but He can never possess us. We are securely in the powerful grasp of Jesus and should have no fear that we can ever lose our salvation. The devil is permanently defeated in our lives.
Understanding this truth, no person who teaches that a believer can lose his salvation should be heeded. That person is to be rejected, his theology is to be ignored, and his lack of understanding the glory of what God has done in Jesus Christ is to be looked at with utter astonishment. Such a teaching diminishes the glory of what God has done, it mars the significance of the cross, and it mocks the power of Christ to continue to protect those who have come to Him by faith. Turn away from such perverse people.
Lord, we know that the devil will buffet us and try to pull us away from You, but we also know that You are stronger than him – infinitely stronger. We will have no fear as we go about our lives. Should we falter, we will get back up, brush ourselves off, and proceed on in Your good grace! You are fully able to keep us from his ability to gain control over us ever again. Thank You for this surety! Amen.