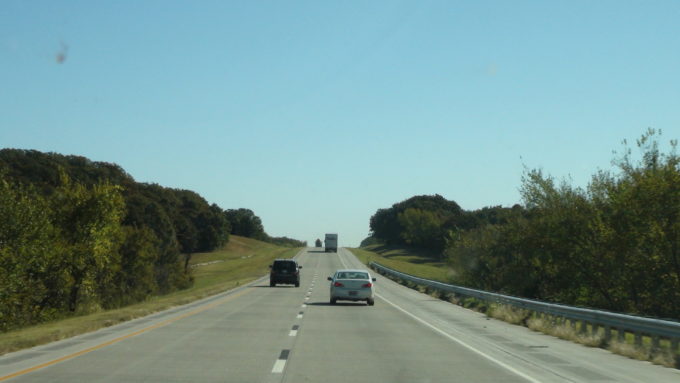 Friday, 1 May 2020
And by this we know that we are of the truth, and shall assure our hearts before Him. 1 John 3:19
John just wrote of loving not merely "in word or tongue, but in deed and in truth." Now, speaking of such true love, he says, "And by this we know that we are of the truth." He is referring to that which he just wrote, not something he will next write about. We know that we are of the truth if we love as we ought to love.
In the end, the state of our hearts is really only known by us and by God, and we even have the ability to deceive ourselves. Therefore, John is essentially asking us to do a full self-evaluation of our words and actions, searching to see if "we are of the truth." In this, we "shall assure our hearts before Him."
Here, the words "before him" are emphatic. The order of the Greek is, "and before Him we will assure the heart of us." In evaluating our actions, and especially the intent behind them, we will be able to assure our own hearts that we are truly conducting ourselves in the manner which reveals the truth of our state.
In doing this, we then make it possible to then have an appropriate response to our self-evaluation – either a condemning heart, or a heart which has confidence toward God. That is what John will continue to speak of in the verses ahead. But such is not possible without truly searching ourselves out – in both deed, and in the motive behind our deeds.
Life application: John has been talking about love for our brethren for quite a few verses. He indicates that this is the test of being a true believer. When we have the ability to love our brethren as we are supposed to, then we have the full assurance that "we are of the truth." It is possessing a knowledge which assures our hearts before God.
The word "assure," which John uses here, carries the thought of persuading or even tranquilizing our hearts. We can have completely pacified hearts when we come into God's presence. Obviously, the opposite should be true if our motives are not genuine. We should feel convicted and uneasy about our prayers and our expectation of meeting God when we fail to love our brothers in Christ as we should. It really is a double-edged sword. We can overcome the guilt though, by simply acting in a manner which unities us in Christ.
In the book of Hebrews, we read these words –
"Seeing then that we have a great High Priest who has passed through the heavens, Jesus the Son of God, let us hold fast our confession. 15 For we do not have a High Priest who cannot sympathize with our weaknesses, but was in all points tempted as we are, yet without sin. 16 Let us therefore come boldly to the throne of grace, that we may obtain mercy and find grace to help in time of need." Hebrews 4:14-16
Jesus endured the same emotions and feelings that we did. Because of this, He can sympathize with us in our own weakness. If you are struggling with the love-of-the-brother issue, then go boldly to the throne of grace and ask God to help you with it. Tell Him you need a spiritual tune up and a change in heart about the brother you are at odds with. When you do this, your heart will be assured before Him – tranquilized and at complete rest in His peaceful presence.
Thank You Lord, that we can come boldly into your presence to find help in our times of need. At times, we struggle with loving some fellow Christians, and we know the wall it sets between us and You, but when we come to You for the purpose of settling these differences, the door is open, and You are there to help us. Thank You for this, Lord God. Amen.