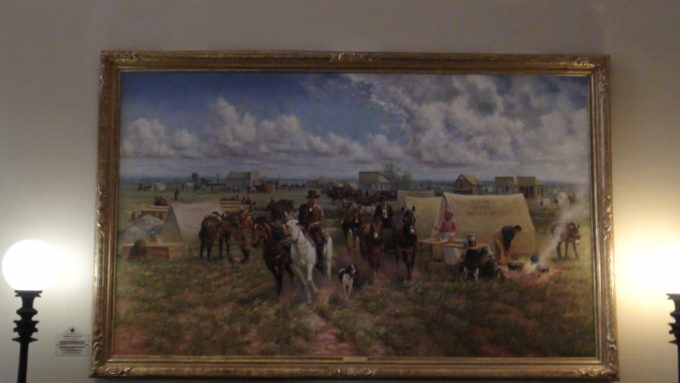 Wednesday, 8 April 2020
And this is the promise that He has promised us—eternal life. 1 John 2:25
John has just spoken concerning the knowledge of the Father/Son relationship, showing that in acknowledging the Son, a person "has the Father also." From there, he counseled his readers to let that thought abide in them. With that in mind, he then tells the benefit of what acknowledging the Son means by saying, "And this is the promise that He has promised us."
The Greek word translated as promise, is commonly used in the New Testament, and almost always it speaks of God's promises, "and hence guaranteed by His own eternal Law (Being)" HELPS Word Studies. As this is based on His own eternal Law, it is sure to come to pass. When a promise of God is made, it is an eternal edict. Promises, however, can be conditional, as is this one, which is "eternal life." The Greek reads, "the life, the eternal."
This is an emphatic way of describing the nature of the promise, and it stems from Jesus' words of John 3 (and elsewhere in John) –
"And as Moses lifted up the serpent in the wilderness, even so must the Son of Man be lifted up, 15 that whoever believes in Him should not perish but have eternal life. 16 For God so loved the world that He gave His only begotten Son, that whoever believes in Him should not perish but have everlasting life." John 3:14-16
As can be seen, the nature of the promise is conditional – "whoever believes." The promise is given, and if the conditions are met, that which is promised is received. Paul then shows the result of receiving the promise in Ephesians 1 –
"In Him you also trusted, after you heard the word of truth, the gospel of your salvation; in whom also, having believed, you were sealed with the Holy Spirit of promise, 14 who is the guarantee of our inheritance until the redemption of the purchased possession, to the praise of His glory." Ephesians 1:13, 14
Paul, using the same word translated as "promise," says that believers are "sealed with the Holy Spirit of promise." In other words, the guaranteed promise is received through belief, and a sealing of that person is made. This sealing is then said by Paul to be "the guarantee of our inheritance."
As this is an eternal decree of God, and as it is then sealed as a guarantee by God with the third member of the Godhead, it then demonstrates, without any possibility of change, that "the promise, the eternal" (the original Greek) can never be revoked. The eternal life is an eternal guarantee. If it were not so, then –
1) The conditions for the promise (that of belief) were not true.
2) The grant of the promise is not a gift, because a gift is only a gift if given away forever.
3) The guarantee which comes with the promise is not a guarantee at all.
4) God made a mistake in sealing the person in the first place (a thing which is impossible).
5) Man has the ability to override God's eternal decrees. Thus, this eternal decree of God is dependent on man's effort, and it is therefore not eternal.
These are but a few of the ramifications if the received promise can be revoked. In the end, it cannot be that salvation (receiving the promise and being granted eternal life) is anything but eternal.
Life application: There are two great hopes for the faithful Christian. The first and preeminent hope is for us to see the beauty of the Lord and to dwell in His perfect goodness for all eternity. No higher aspiration should fill the soul of the believer, and no occurrence for the ages to come, will compare to the moment it comes. Second to that, but which is wrapped up in it, is the promise of eternal life. The promise, as stated here, is emphatic and it will come to pass because God "cannot lie" (Titus 1:2).
When John says, "And this is the promise that He has promised us," he may further have been thinking of Jesus' words as recorded in John 17:3 – "And this is eternal life, that they may know You, the only true God, and Jesus Christ whom You have sent." This is not only an unending existence, but it is also a quality of life existence we can experience now. The reason for this is that, because of the sure promise of God, we have an internal hope which can (if only we will allow it to) pervade our very person.
When we fix our eyes on Jesus and what He has done, we can have every confidence that what He promises will also come about. If we consider this unmovable and sure foundation, then our lives now will also be unmovable and sure – even through trials, difficulties, and sadness.
Let us take a firm stand in our convictions and radiate to the world that we have a hope they should long for. We should be so content in our position in Christ that everyone who knows us will also want to know Him. May He be glorified through our hope of eternal life!
"One thing I have desired of the Lord,
That will I seek:
That I may dwell in the house of the Lord
All the days of my life,
To behold the beauty of the Lord,
And to inquire in His temple." Psalm 27:4
There is no greater hope than that of seeing Your beauty, O Lord. And we know that when we do, our failings will be removed and forever taken away, leaving a soul acceptable to dwell in Your Light for all eternity. We send You our love and our highest praise this day for being the faithful God who will never fail to keep every promise! Amen.