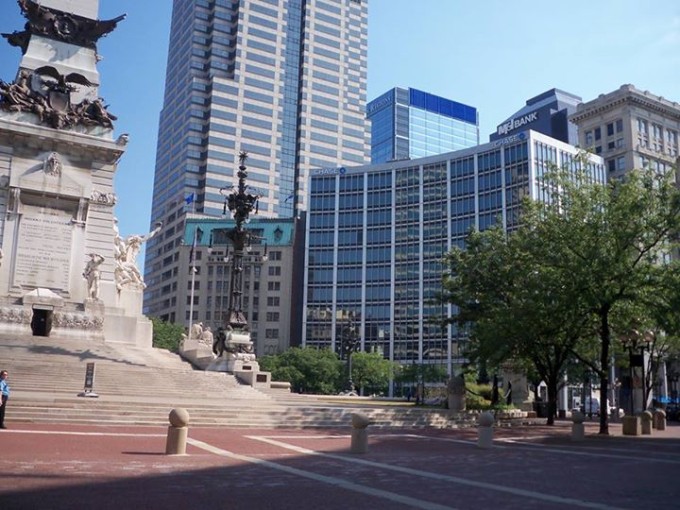 Saturday, 9 May 2015
For they refreshed my spirit and yours. Therefore acknowledge such men. 1 Corinthians 16:18
Still speaking of Stephanas, Fortunatus, and Achaicus who had come to Paul with the news of those in Corinth, he notes that "they refreshed my spirit." Paul carried with him the thought of the churches he had established and those he had come to know. He certainly wondered how they fared, grieved when they strayed, and rejoiced as they pursued the Lord. Hearing about those in Corinth was therefore a refreshing thing, even if much of the news was less than wonderful.
By knowing where there were trials or dysfunctions, he could set them on a right course. This is exactly the purpose of writing this letter. But this wasn't just a one-way street. Not only was he refreshed by their coming, but their spirit was as well. He would carry the letter back which would answer their questions, tell them of how he was, and direct them in how to handle the divisions which had arisen within the church. The anxieties and suspicions that were felt on both sides would be quelled through this encounter.
And because these three were willing to leave their home and travel to Paul in order to have these things come about, Paul asks them to "therefore acknowledge such men." Missionaries travel to places others don't. They carry a message which is there for the refreshing of spirits. Musicians often travel with gospel songs intended to uplift the churches they encounter. Evangelists travel spreading their message as they go. These and others should be acknowledged for their efforts.
Life application: In the church, there are a host of duties which need to be accomplished in order to get the message of Jesus Christ out. Each person can do something, but those who bear the heaviest of burdens should be given the highest of praise. Be sure to thank those who minister in various ways, acknowledging them for the efforts.
Lord, I really am grateful for those who step out and carry the message which needs to be proclaimed. Missionaries, musicians, evangelists, and even street preachers are all doing something in hopes of increasing Your kingdom and spreading Your word. I pray for them today, asking that You give them an extra blessing and a hand of comfort as they continue with their most notable of efforts. Amen.